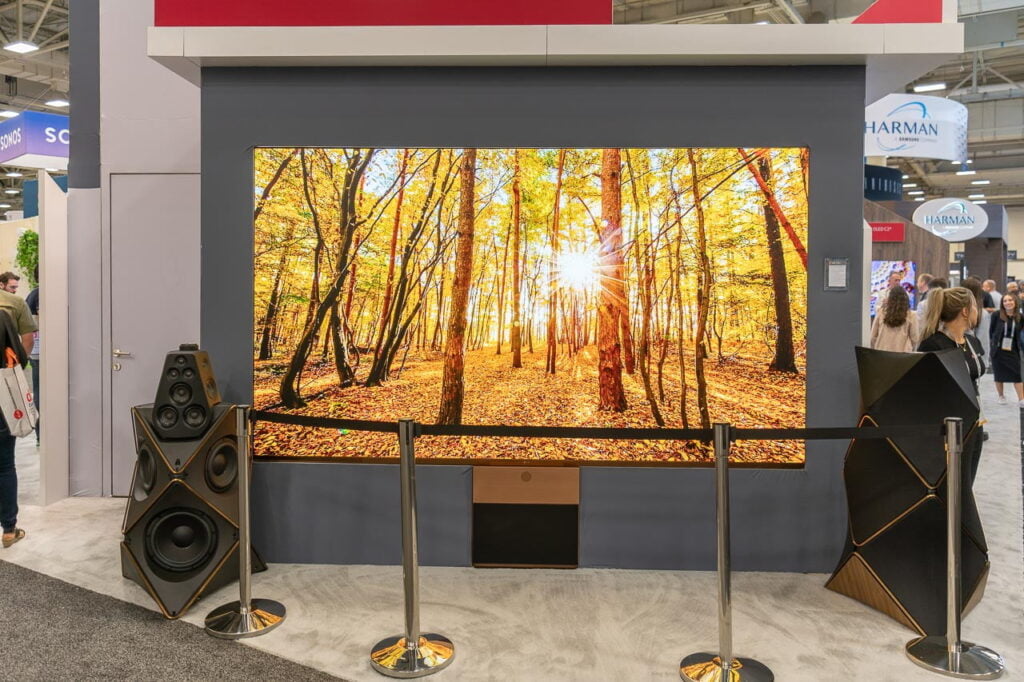 LG, Sony and Samsung have all released new large TVs over 97" diagonal, and they each have a unique panel.
The Most Traditional: Sony 100″ BRAVIA XR X92 & Samsung 98″ QN98 QN90A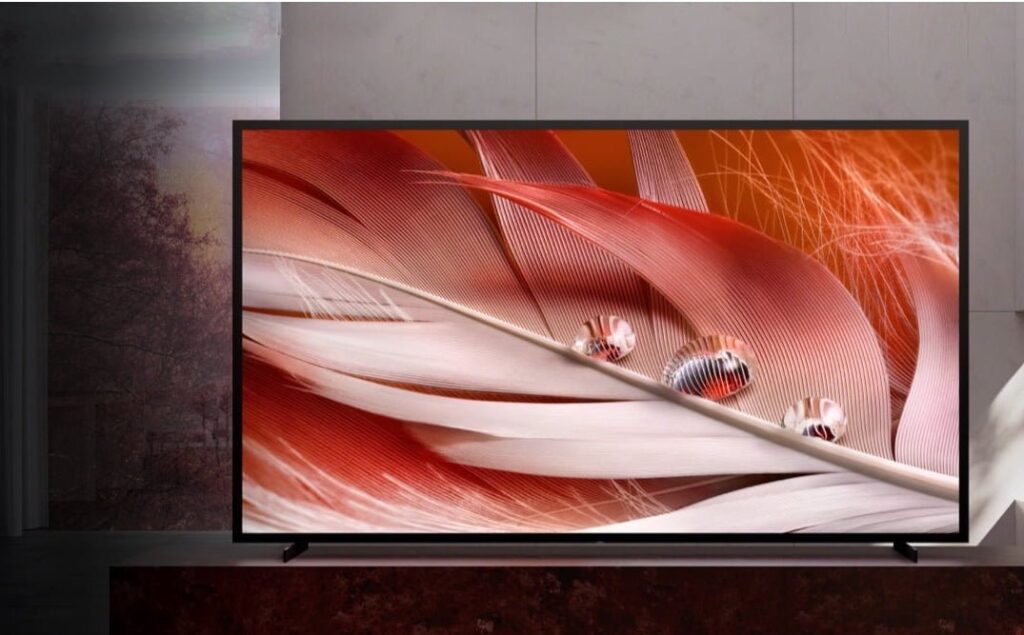 The largest consumer TV released was the 100" Sony Bravia (Samsung's is a 98″ version). These use a conventional LED screen. Traditional LED TVs like these will divide the screen into a grid, and light certain sections of the TV depending on what is displayed. This means the overall contrast will be lower, but we find that most casual viewers don't notice the difference. These both come in at about half the price of the Mini-LED or OLED options.
The Worlds Largest OLED: 97″ LG G2 OLED evo Gallery Edition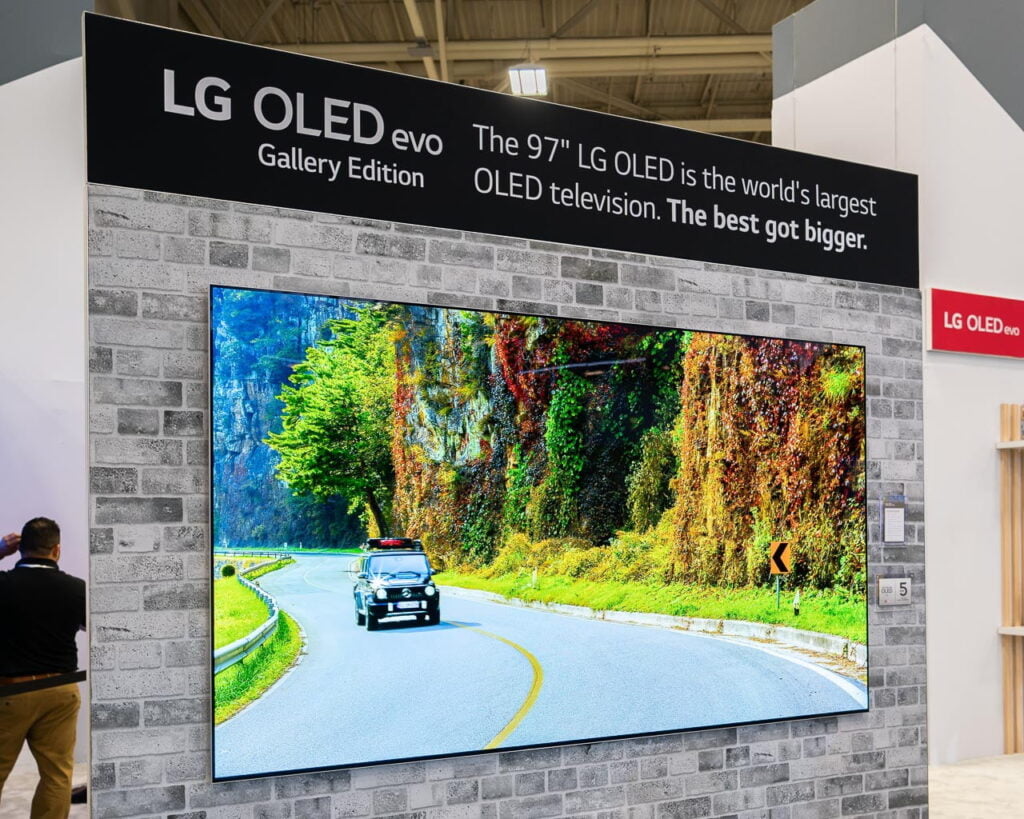 LG has been the king of OLED TVs for years, and this year is no different. LG has taken their best OLED TV and made it bigger. They released their top-of-the-line G2 OLED TV in a new 97-inch size, making it the world's largest OLED panel. These TVs are great for dark rooms. They offer a contrast level that is unrivaled by traditional LED TVs.
The Most Impressive: Samsung 98″ TV – QN100B Mini LED Display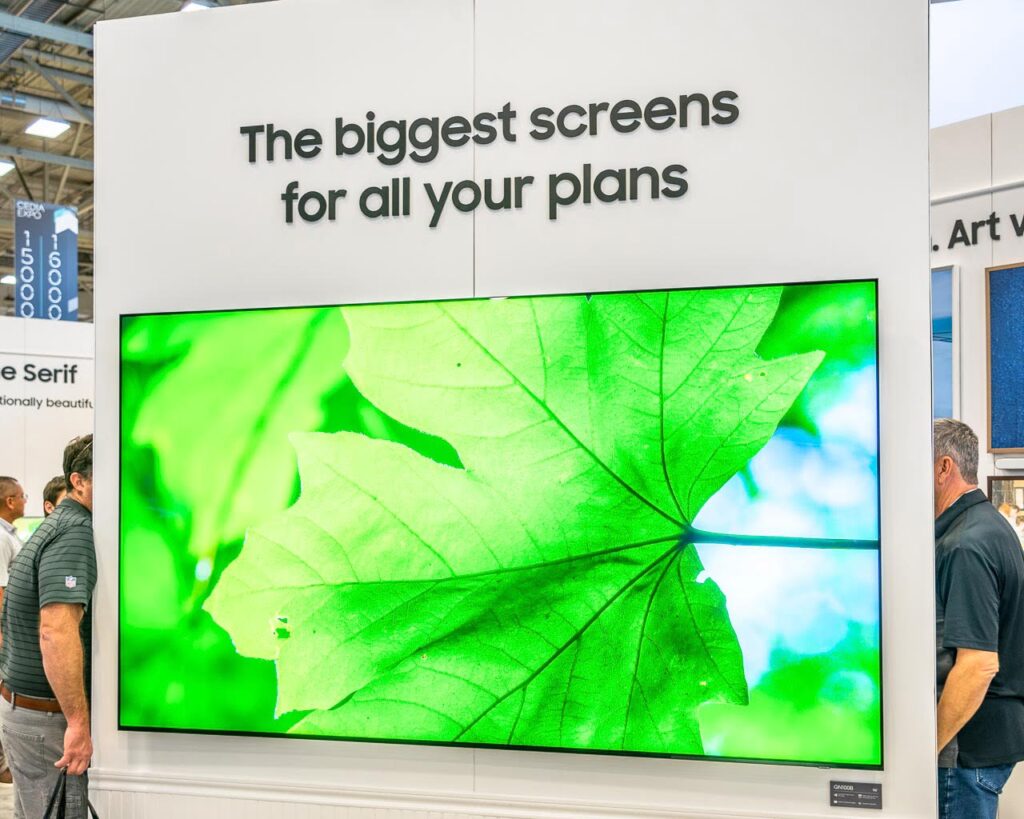 The most impressive television of them all is Samsung's new QN100B. The 98″ size isn't the only thing that's impressive. This TV carries an emerging technology: Mini LED. Mini LED brings all the benefits of traditional LED TVs (reliability, bright picture) with all the benefits of an OLED (extremely good contrast, vivid colors). It doesn't carry any of the negatives of either LED or OLED, making it a top performer.
The Mini-LED technology gives this TV some crazy perks over Samsung's flagship LED TVs. The QN100B has insane peak brightness, over two times brighter than their other flagship, the QN95B. Unlike OLED panels, you can comfortably watch this TV in the brightest rooms.
Stay Updated With Our Monthly Newsletter!
Join hundreds of others in the North Bay and get exclusive tips on the latest in home technology and home design.
Which One Should You Get?
If you decide you want the best TV around 100" inches, the Samsung QN100B seems to take the cake. Will this TV be in a darker room? The LG G2 will deliver a fantastic experience. Have you previously had 75″ or 85″ TVs and looking to make the next step? The Sony XR X92 or Samsung QN90A offer a more approachable option. If 100″ isn't enough space for you, there is another tier of large TVs.
Is a 100" TV the correct screen size for your space? We have a formula we use to determine the most optimal TV size. (We love large TVs just as much as the next person, but getting too large of a TV can lead to excessive neck and eye fatigue.) We have even bigger options for those who don't feel 100″ TVs are large enough! If you want us to help you determine the best TV for your space, call us at 415-456-7000 or send us a message here.