Lutron offers industry leading lighting control. Most of our customers find that Lutron's Radio Ra2 system more than meets their needs. It is a very powerful lighting control system with voice assistant integration, custom engravings, tons of light panel options and much more. Nonetheless, some are looking for even more from their lighting control. For those who want the most from their lighting system, Homeworks offers greater lighting customization and stronger lighting automation.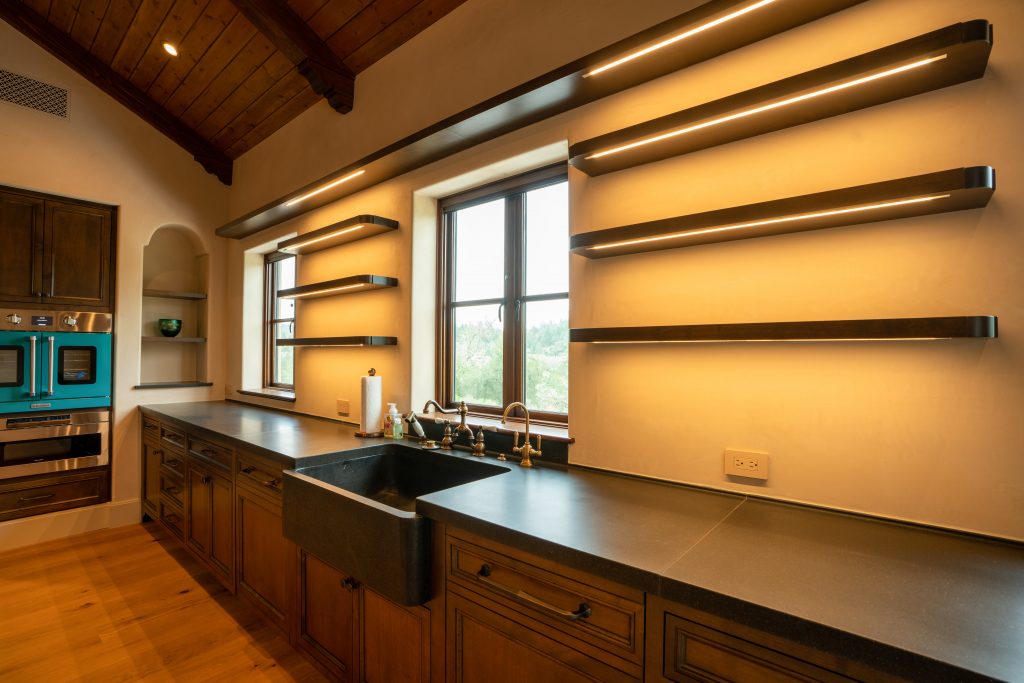 Deeper Integration
Homeworks is a centralized system that offers more advanced control over your lighting zones compared to Radio Ra2. Homeworks can handle conditional logic. This allows you to have a sensor or input respond differently depending on the time of day or how the sensor responds. For example, a light switch can request 100% brightness from a lighting zone during the day but can deliver 50% brightness for the same zone after sunset.
Occupancy sensors can also work on conditional logic. Perhaps during the day, a space gets a ton of natural light and doesn't need to turn any lights on. Then at night, the sensor would turn on the lights when someone enters. The Homeworks system can also become fully autonomous. This allows you to use cloud-based control and activate a vacation mode. Homeworks also gives you the ability to control Ketra lights, a next-generation form of lighting. You can read more about it here.
Keypads That Compliment
While Radio Ra2 has excellent keypads that work in most spaces, Homeworks provides a new selection of keypads and finishes not available with Ra2. The Palladiom is a flat panel with two to four large buttons. The Palladiom is backlit, custom engraved, and has buttons in the same material as the trim finish. What makes it especially unique is the finishes you can choose from. It comes in a wide variety of both traditional and unique finishes such as brushed brass and matte black to help tie in the architectural design of any space. The Signature Series brings a high level of customization to the keypad, exclusively for Homeworks.
The Alisse keypad is also exclusive to Homeworks. The Alisee is a flat panel with protruding circular buttons. This keypad comes in 1-3 columns and can be engraved or left unlabeled. Due to the unique design, Alisse illuminates its controls on the horizontal edge of the button creating a soft glow and a unique look.
Contact us today and see how we can change the way you control lighting! Contact Us.