It's the things you don't see that really matter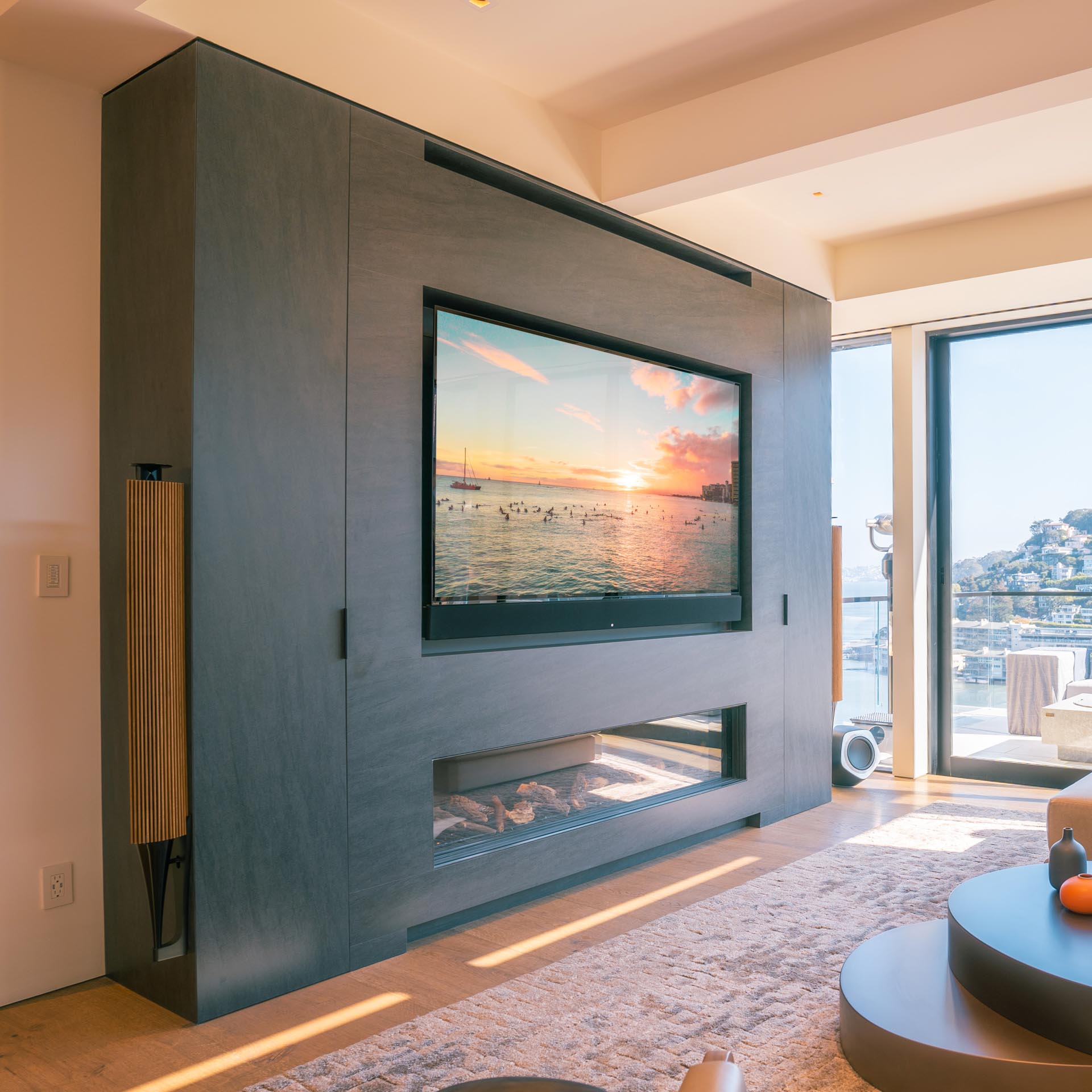 77″ Sony XBR A9G 4K OLED TV
1 of 5
Leon HZ UT-C Soundbar
Custom built to match this TV
2 of 5
Bang & Olufsen Speakers
Two in the front and two in the rear
3 of 5
Future Automation HSE90-CW:
The arm that allows this massive TV to rotate 90 degrees.
4 of 5
Control4 Operation & Remote
5 of 5
This 77" Sony OLED 4K TV fits in a tight TV where it is beautiful presented in this wood backdrop. The niche has less than a 4" tolerance around the TV. The Dolby Atmos experiences comes out of Bowers and Wilkins speakers surrounding the living room. With a single press, this massive 77" TV comes out of its narrow niche and rotates over 90 degrees. The central Leon sound bar rotates with the TV to fill the neighboring kitchen with sound.