Frame TV
One of the major attractions of the Frame TV from Samsung is its ability to display art when not in use. Instead of marring the design of your home with a large, dead rectangle, you can enhance the decor with an elegant art selection. Fully customizable, you can adjust the artwork to fit the seasons, the mood, or even the time of day.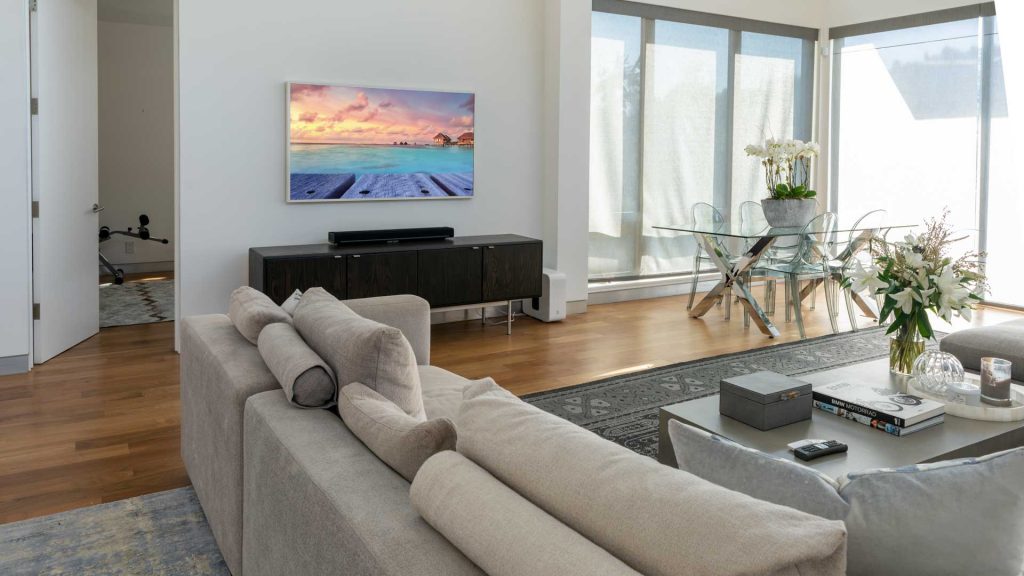 And when it's time to relax and watch the big game or the latest film, the Frame TV comes to life with its brilliant QLED image. We installed this 65″ Frame TV in this brightly lit great room along with a Sonos Playbar, which more than adequately fills the room with high definition audio. The high contrast and superb brightness of the QLED screen is strong enough to compete with the amount of light in the room during the day.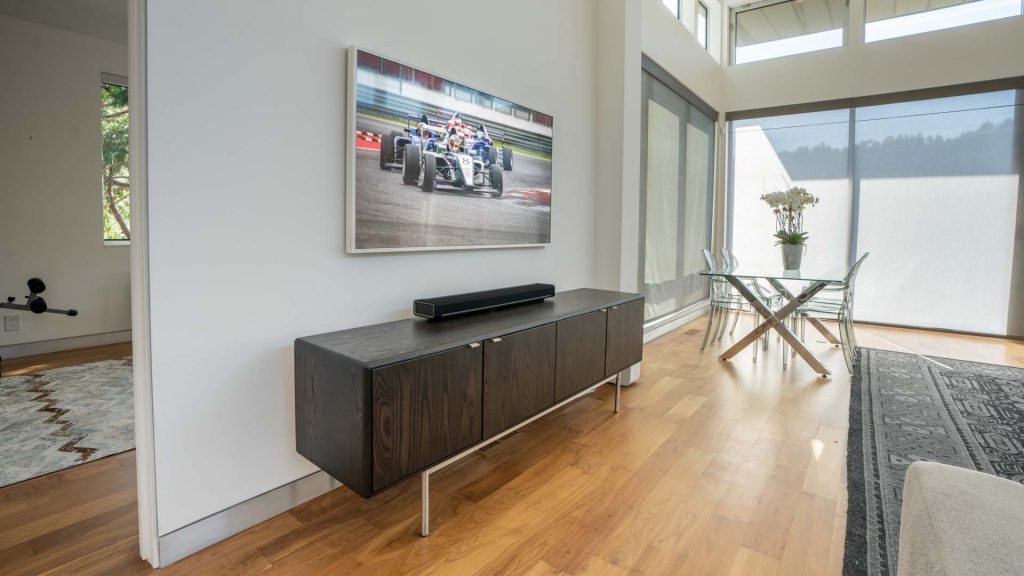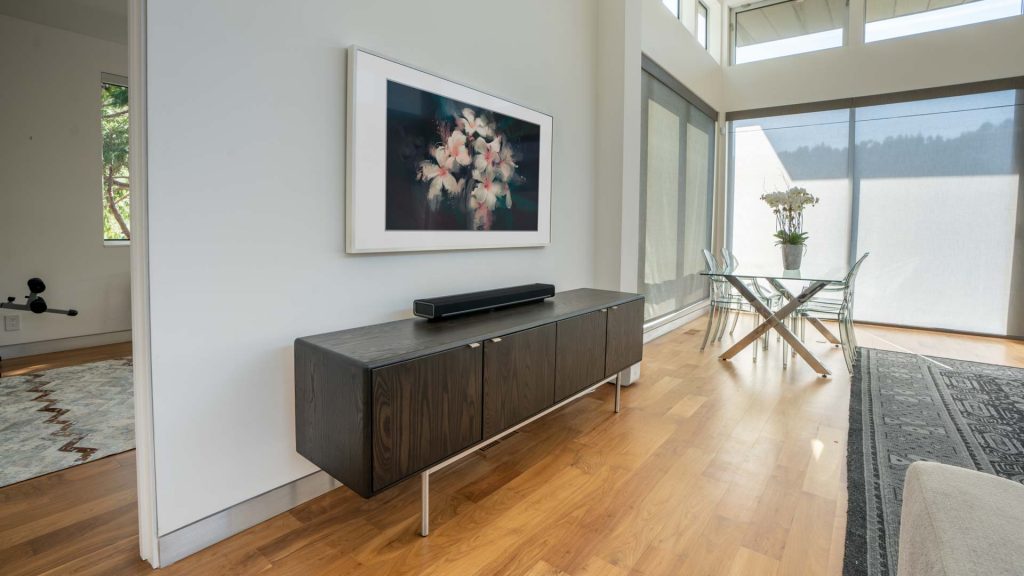 Another design feature of the Frame TV is the gap-less wall mount. Not only does the TV look like a piece of framed art, you never have to see any cables or wires or the back of the TV–the entire unit mounts flush to the wall. And with white, brown, beige, and black color options for the frame, this TV will look good in any color scheme.
Compare this to the originally installed TV setup below.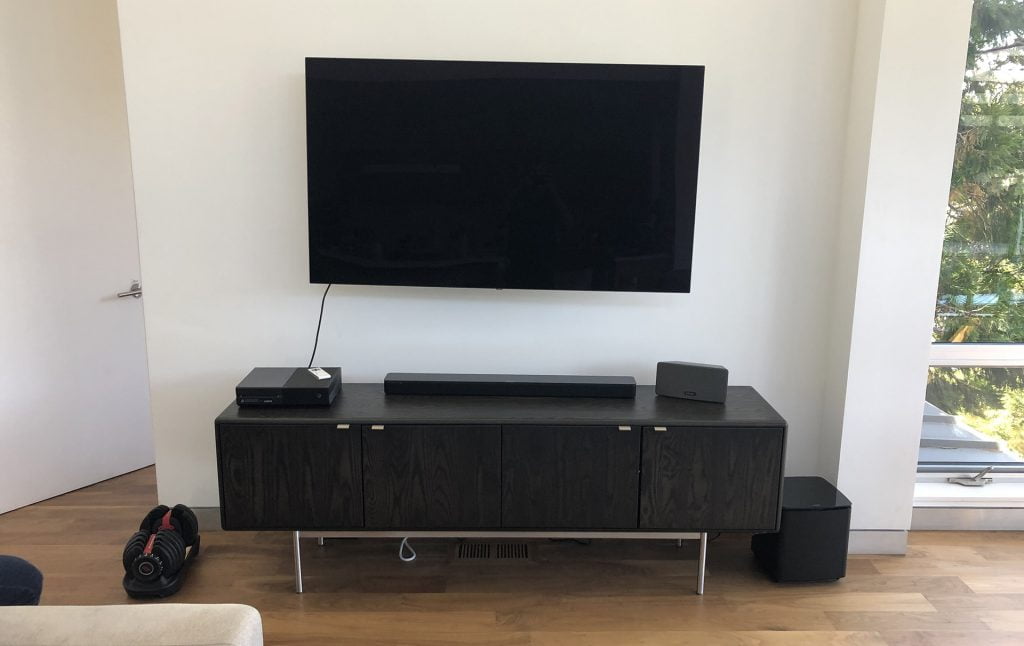 Master Bedroom TV

In this open bedroom we installed a Samsung 65″ QLED TV on an articulating mount with a Sonos Playbar mounted to the bottom of the TV so that the sound is directed which ever way the TV is pointing. In addition, we installed the Playbar with a Leon bracket and custom grill. This enhances the aesthetic quality of the installation by making the speaker grill flush with the television, which is highly important when you've spent so much time designing the interior of your home.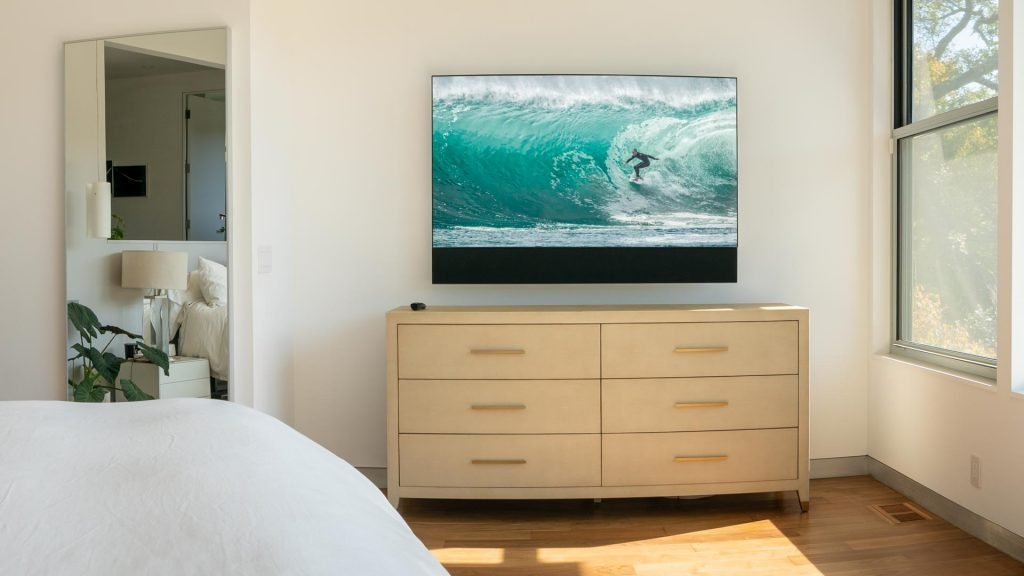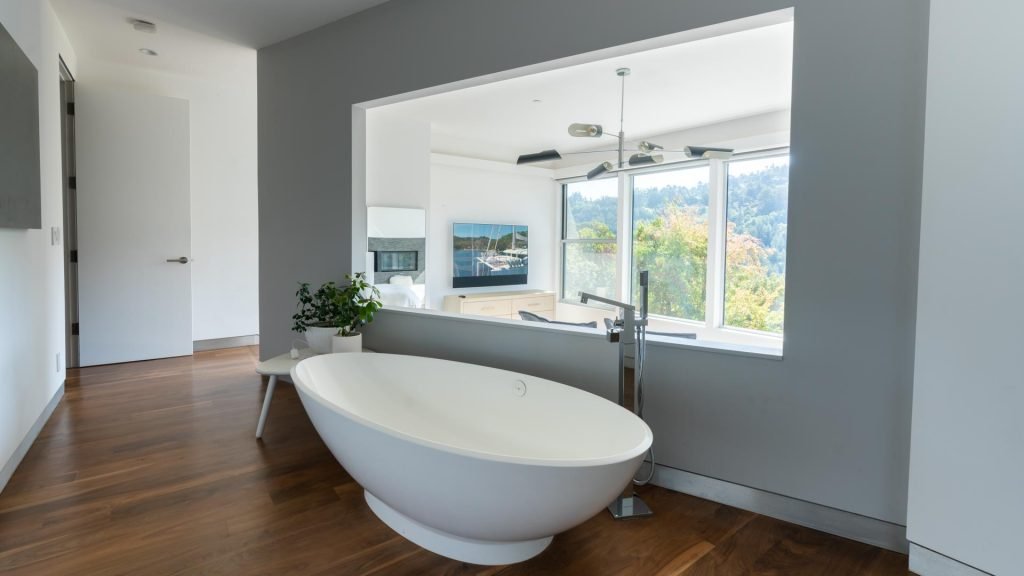 Outdoor Lounge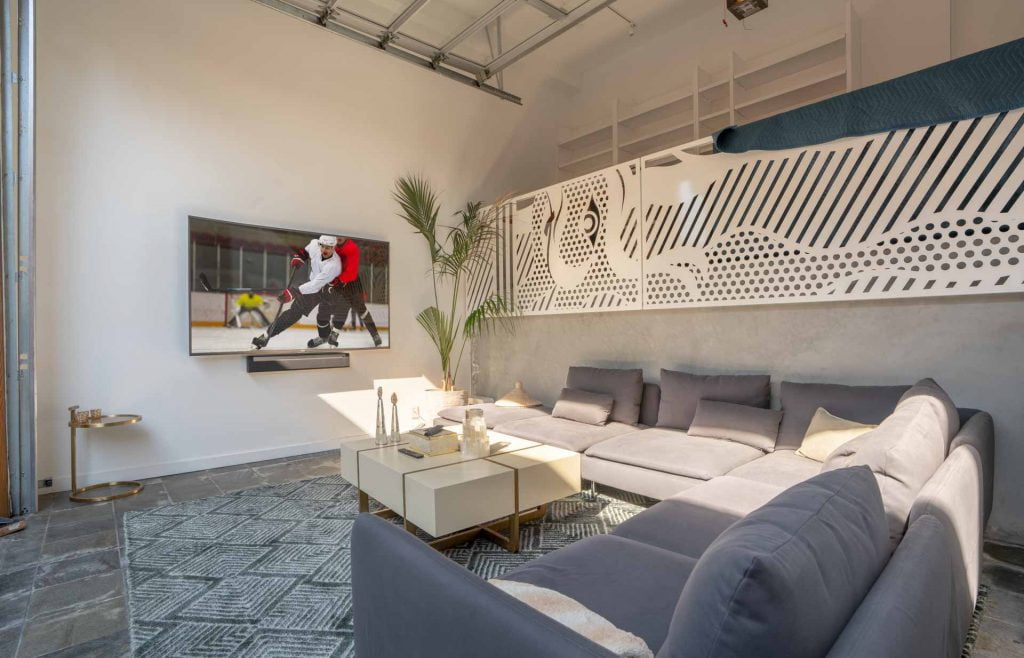 For this sunny outdoor/indoor lounge area we installed an 85″ Sony 4K 3D LED television with Sonos Playbar just below.
Cabling Clean-up
We pride ourselves on our professionalism, even for certain aspects of the job where we know that virtually no one will ever see our work. Especially in equipment panels hidden in closets. We love to wow our customers, but we also like to impress our trade partners and fellow professionals.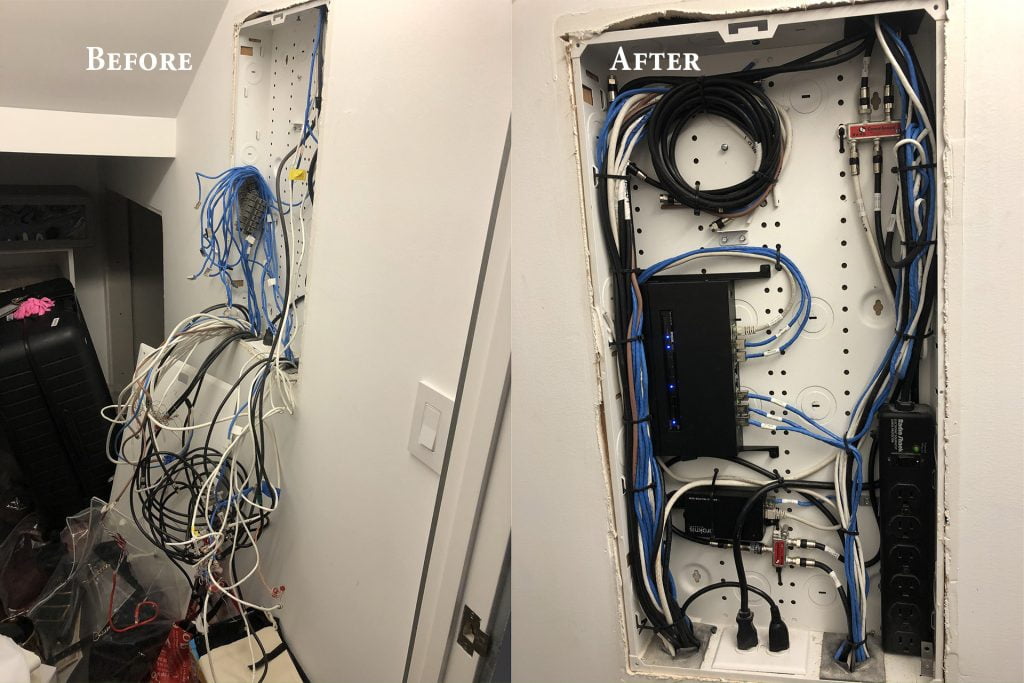 Call Us Today
If you're an architect, designer, or builder and are interested in how we can work with you, don't hesitate to give us a call. If you're simply looking to upgrade your home with the best audio/video entertainment systems, we can help you with that as well.