In a customer's recently renovated back yard, we installed a 65″ Sunbrite outdoor TV on a brick wall in the outdoor kitchen using a Chief fully articulating mount.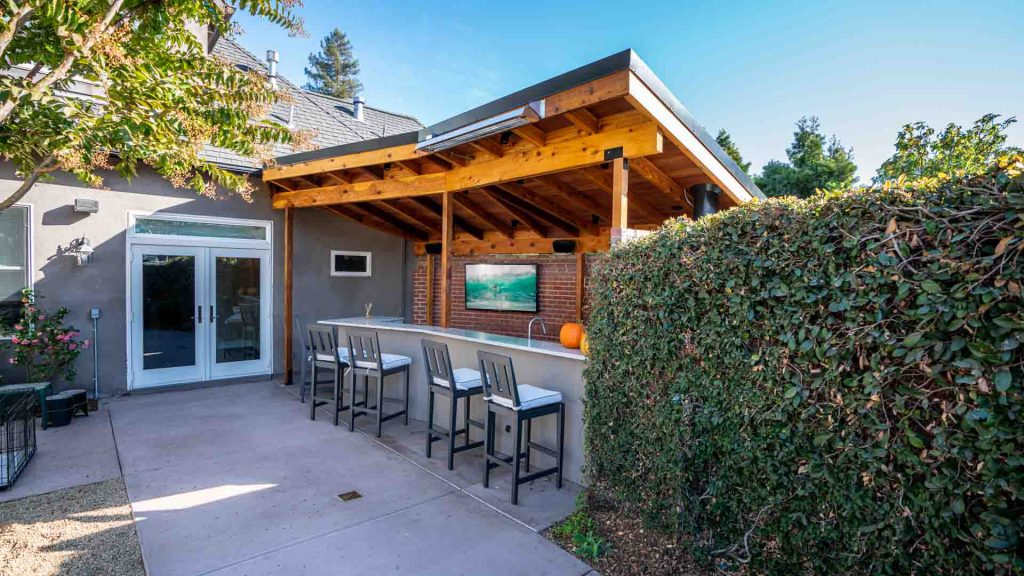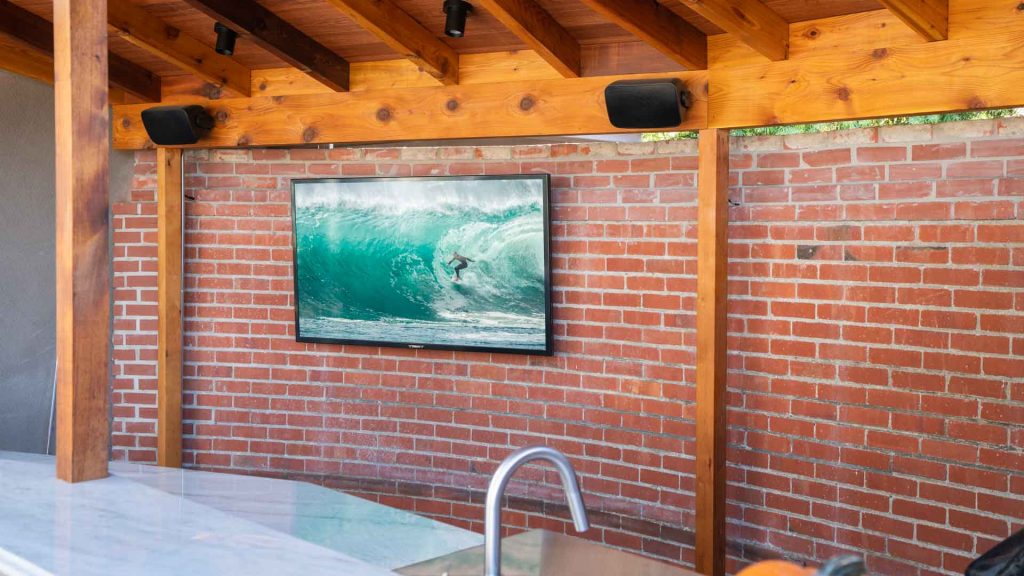 Special care and consideration for wire management were taken when designing this project. Working with solid brick is not as easy or accessible as frame and drywall construction.
Outdoor Speakers
Above the TV are two Sonance Mariner 66 outdoor speakers that produce excellent sound at volumes fit for the back yard environment. The speakers are pointing away from neighboring houses by design, and additional brickwork eventually provided the desired effect of isolating the audio to this yard.
Outdoor Network
Along with extending the cables for the TV and speakers, a wireless network access point was added out of sight in the outdoor kitchen to extend the customer's access to their Internet.