Stinson's preferred installer for lighting control, motorized shades, audio, video, and more!
SoundVision is constantly striving to be Stinson's best best home integrator and smart home dealer. With over nine highly-qualified technicians, you can rest-assured that your install is done right the first time. All our work is done with the end result in mind, with an emphasis on visual impact, easy to use systems and trouble-free system performance. We treat the rest of your home as if it were our own. We wear shoe booties any time we enter your home, lay down work blankets where we're working and take our trash with us. At the end of the day, the only evidence of us being at your home is a beautiful completed product.
Reliability Is Our Passion
Our customers really value reliability, so we've made it one of our core ethos here at SoundVision. That means if you use a system once a week, once a month or once a year, you know our installs will always work as designed. Our installs are designed around reliability by creating systems with minimal failure points. In the rare event you do have an issue with your SoundVision install, our dedicated service department will make sure to get you up and running as soon as possible. We know Stinson is a bit of a drive from Central Marin, but SoundVision can troubleshoot and even fix some issues remotely!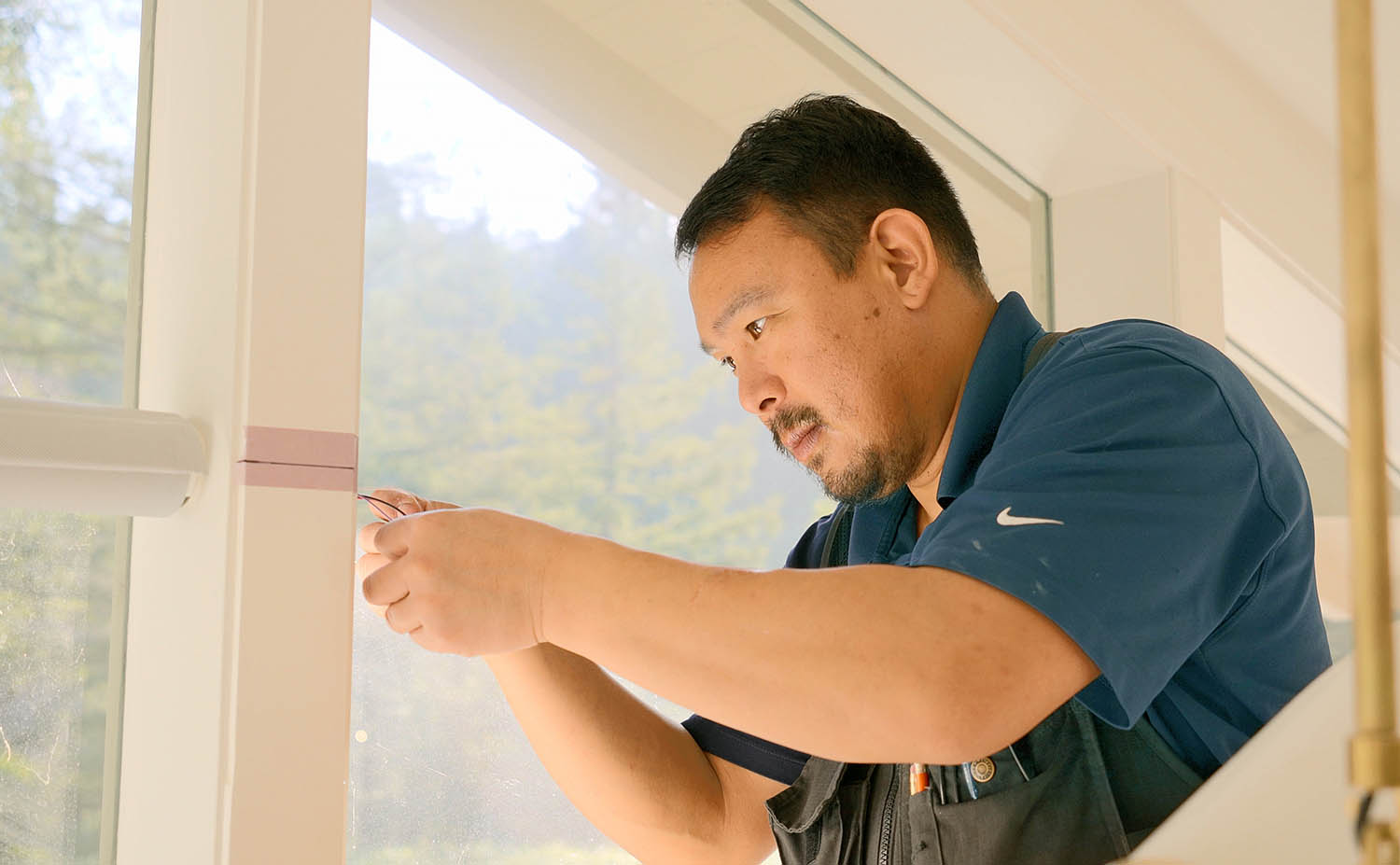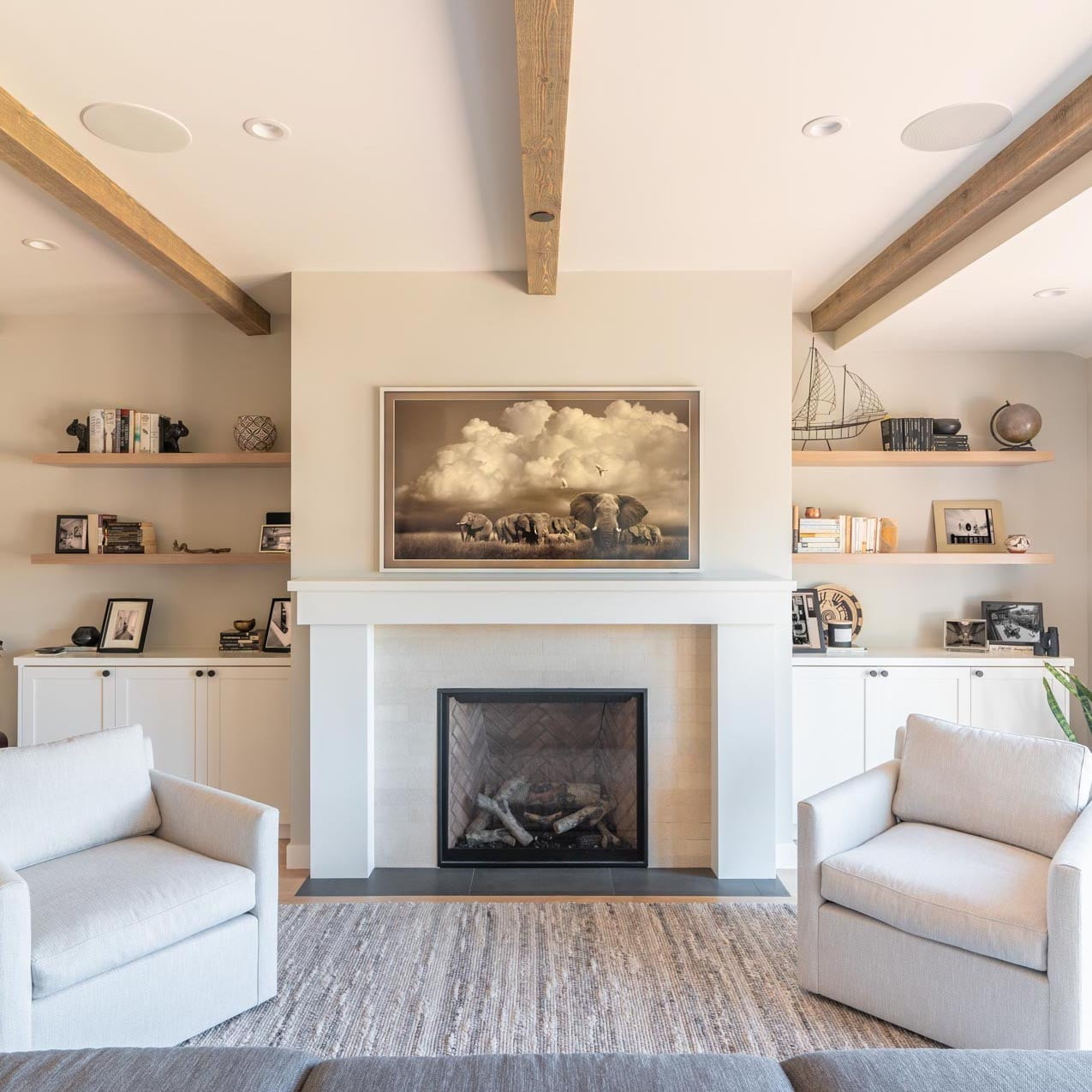 Technology Integrated with Design in Mind
When our professionals install our solutions into your Stinson home, we consider the aesthetic impact of every piece. We want our systems to feel complimentary to your home opposed to feeling like an afterthought. That's why we put our speakers in the ceiling or behind the walls instead of on a shelf. Our TV's and soundbars have wires behind the wall instead of putting them under a wire cover. Some of our TV solutions disguise themselves as artwork when they're off for more aesthetically delicate spaces. Our Lutron shades can hide recessed in the ceiling or can accent your space on a custom exposed roller. We'll work with your designer and other contractors to make sure our solutions will be transparently integrated into your décor.
Work That's Done Right the First Time
Our team is comprised of the best technicians in the industry. They share our obsessive attention to detail that leaves our installs with an impeccable fit and finish. All our technicians get to train under the manufacturers themselves, so they know your system better than anyone else in the industry. Before the system is handed off to you, our technicians do a comprehensive check to make sure all the features work properly and that your system is calibrated to your space. We always lay down carpets in work areas, tidy up wiring, wear shoe booties in finished spaces and clean up before we head out. The end result is a space that's cleaner than we found it and a system that verifiably works. Once we leave, the only thing left for you to do is smile and enjoy your enhanced home.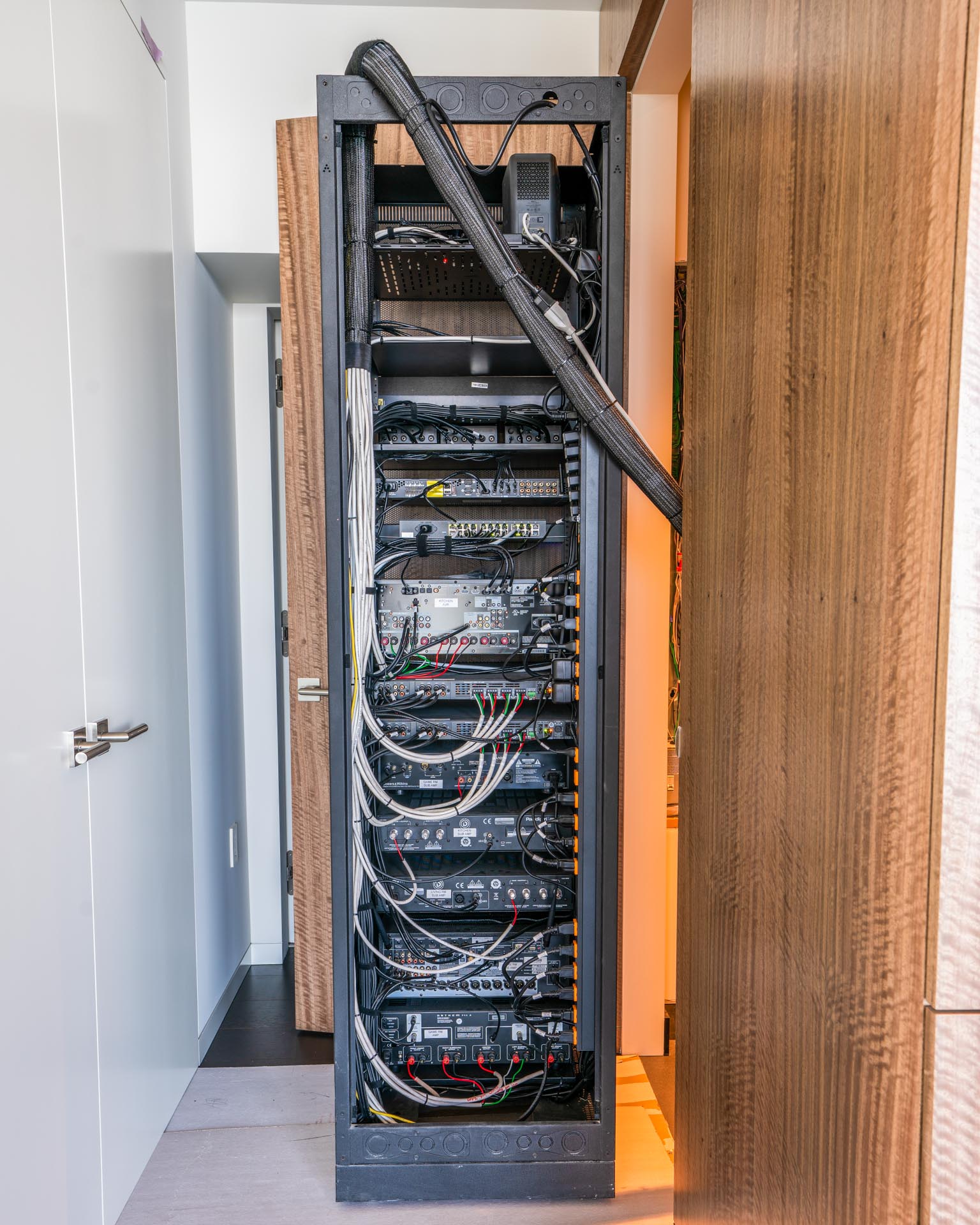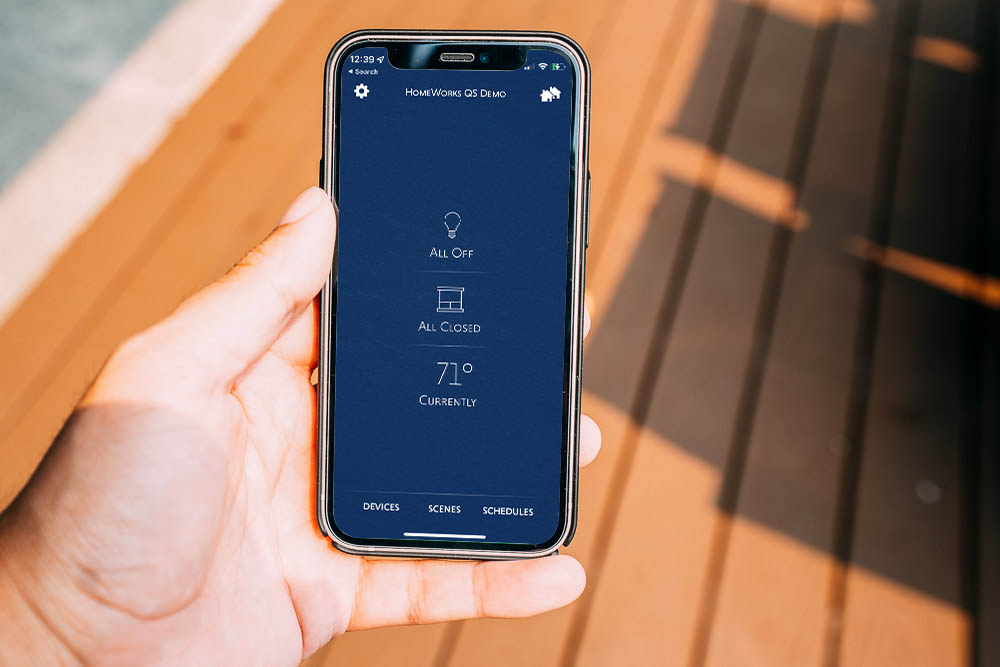 Control Your Home From Anywhere
Even when you're away from your Stinson home, you can remotely control most functions. Control your lighting when you're out of town. Vacation mode mimics your normal lighting patterns at a lower brightness to look like you're home while saving power. Get notified when someone is at the door, and use the intercom to see them! Or let a friend in before you get home by unlocking the door. With SoundVision's home integration, your Stinson home is always a tap away.
Beautiful Products For Your Home
One of the most appealing qualities of Stinson is the beach and surrounding natural landscape. Every window serves as a reminder of a simpler world with beautiful views and stunning beaches, but also serves as a source of scolding heat from the sun. With our sheer motorized shades, you can still enjoy your view but reflect away the heat. The lack of beads on each shade leaves your view completely unobstructed when they're raised. Our Lutron shades are the quietest shades on the market, so you'll barely even notice them moving. Our motorized shades also allow you to have shades in hard to reach places, like behind a tub. When SoundVision installs your motorized shades in Stinson, you can pick from hundreds of fabrics or supply your own! Give us a call to see what motorized shades can do for you!
The outdoors is the best part of Stinson, so bring all the best parts of the indoors to your outdoor space! As a Sonance dealer, SoundVision can install outdoor sound systems that hide in your outdoor space. Sit down and enjoy the game under the sun when with a Sunbrite weatherproof TV. If you want an even more discrete look, have the TV lift out of the ground when you're ready to watch! When the sun goes down, fill your space with lighting. Brands like FX Luminaire bring outdoor fixtures that bring discreet lighting fixtures that complement your outdoor space. Here at SoundVision, we put a large emphasis on bringing outdoor entertainment without seeing hardware. Give us a call to see how we can liven your outdoor space!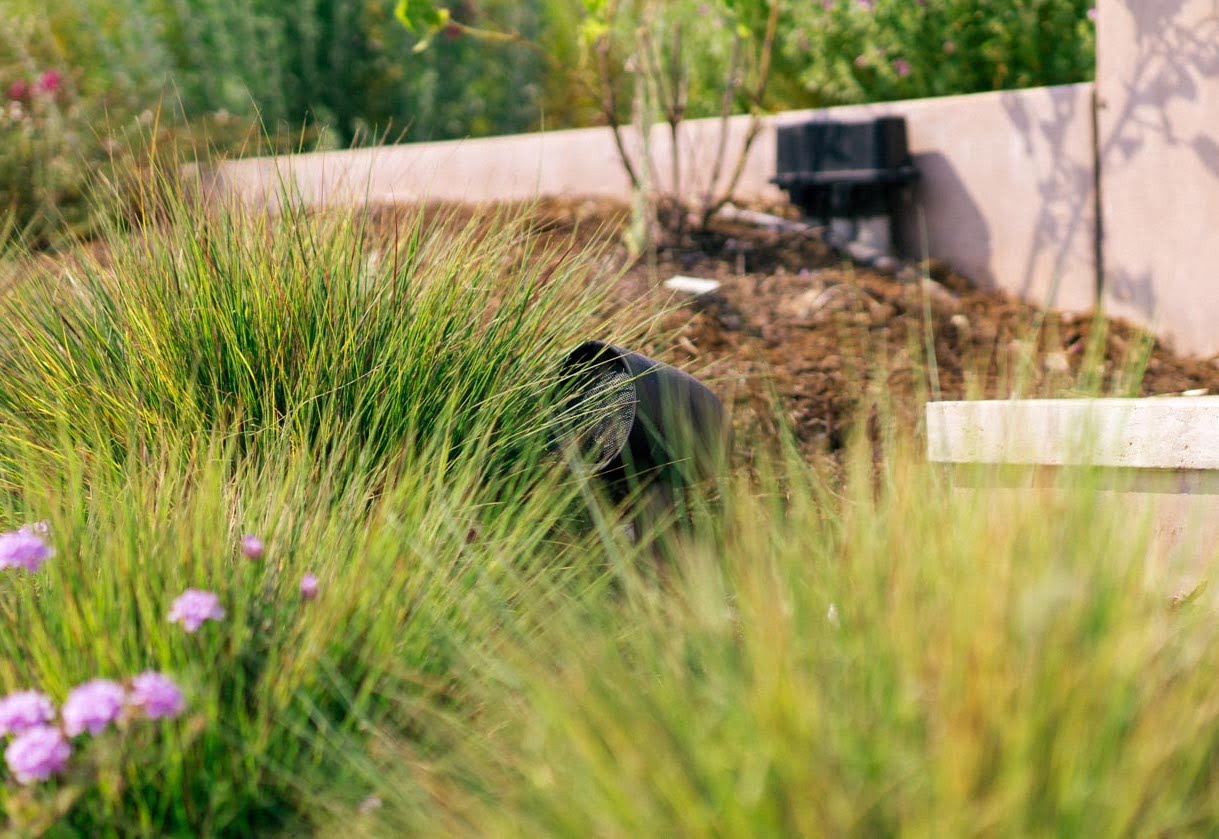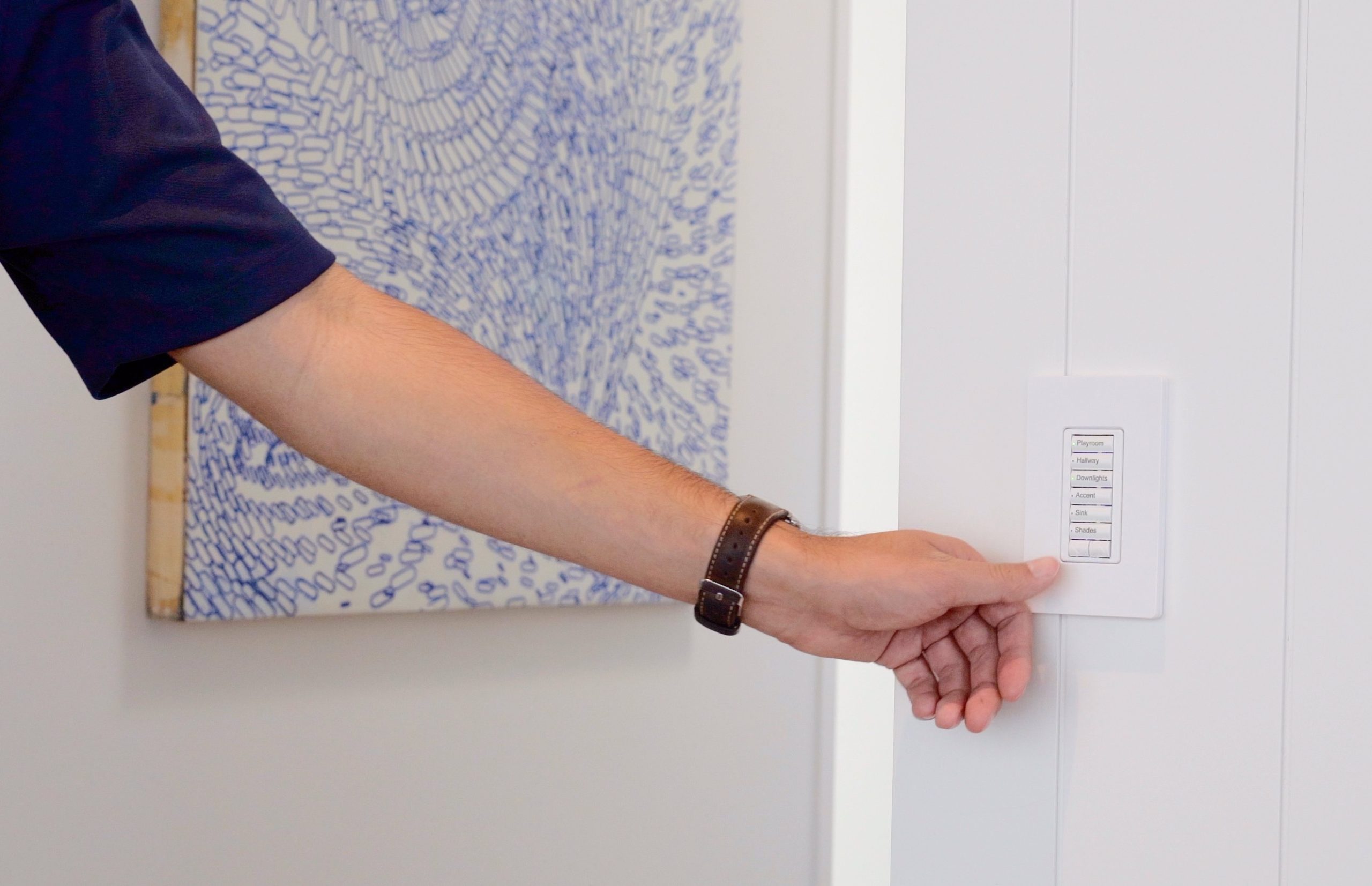 We install easy to use and reliable lighting control systems into your Stinson home. Our lighting systems are designed around how you live, not around a single room. Press "upstairs off" from the bottom of the stairs to turn off all the lights upstairs. The system is entirely customizable from scheduling, control, keypad layouts and more. Our lighting control keypads come in a number of different styles so that it can perfectly complement your decor. SoundVision is one of the leading authorized dealers of Lutron Lighting Control systems such as Homeworks QS RadioRa 2 and RadioRa 3. The lighting control we install is decided with you during your consultation.
Escape the stresses of central Marin. While you're relaxing in Stinson, fill your home with music without seeing a single speaker. Our home-wide audio systems can control any speaker of your choice right from your phone, tablet or computer. We are authorized installers in Stinson for Bowers & Wilkins, McIntosh, Sonance, JL Audio and many more brands. Our home audio systems prioritize reliability and ease-of-use. Control your music from your phone, computer or tablet with ease through the Sonos app. Our clients love using Sonos S2 to control their home audio because it's so easy to use and can control any speaker. You can play from your over 40 streaming services such as Amazon Music, Spotify, Pandora and more.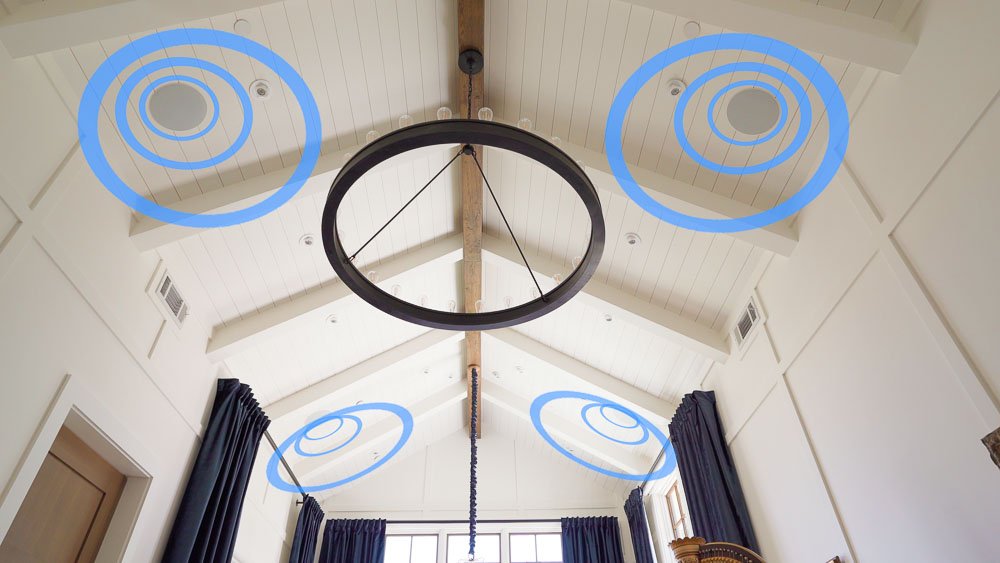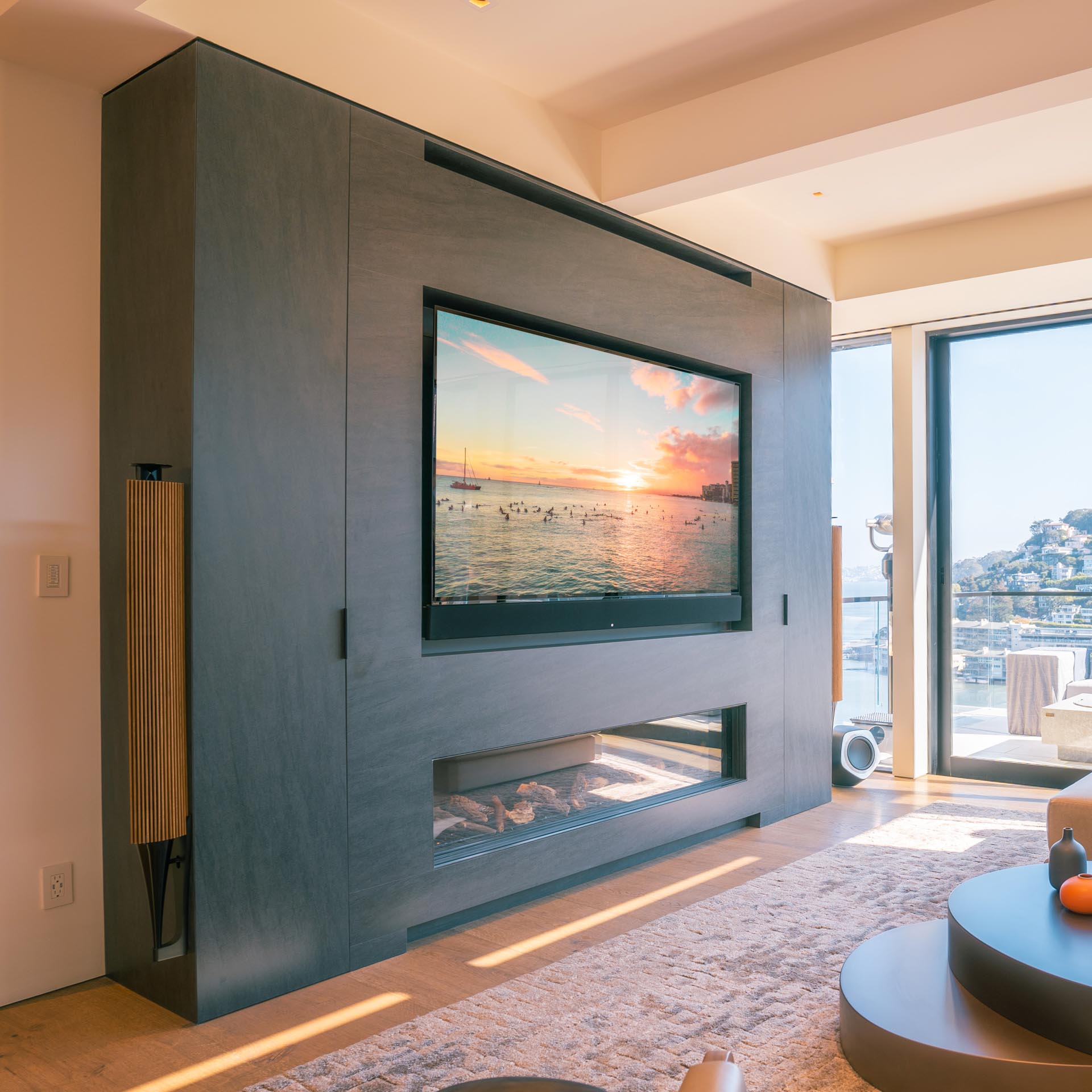 Immerse yourself for movie night! We install TV's in Stinson from all the major brands including LG, Samsung, Sony and more. Hide your TV in plain sight with a Seura mirror TV or the very popular Samsung Frame TV. We will set up your theater system with any sound system. Choose audio systems from Soundbars to Dolby Atmos surround systems hidden in your walls.