Guerneville's Preferred Installer for Lighting Control, Motorized Shades, Audio, Video, and More!
SoundVision has consistently been Guerneville's most popular home integrator and smart home dealer. Our nationally renowned team constantly works with the end result in mind, an emphasis on visual impact, and designing easy-to-use systems with trouble-free system performance. We don't take it lightly when you hire us for your home project, so we offer a heavy emphasis on aesthetic impact and provide the best-in-class integration that you deserve and expect from one of the best in the industry.
One of the Nations Top 100 Integrators for Over 15 Years
Reliability Is Our Passion
Our customers love us because our systems are so easy to use and blend beautifully into their decor. Once we install the systems, our Guerneville customers love that they always work and that our solutions are easy to control! Our industry is plagued with integrators who want to push the latest products, but don't even know if they're reliable! That leads to service call after service call. Here at SoundVision, we thoroughly test every product for reliability and ease of use before we suggest them for your home. That means when our solution finally makes its way into your home, it works every time.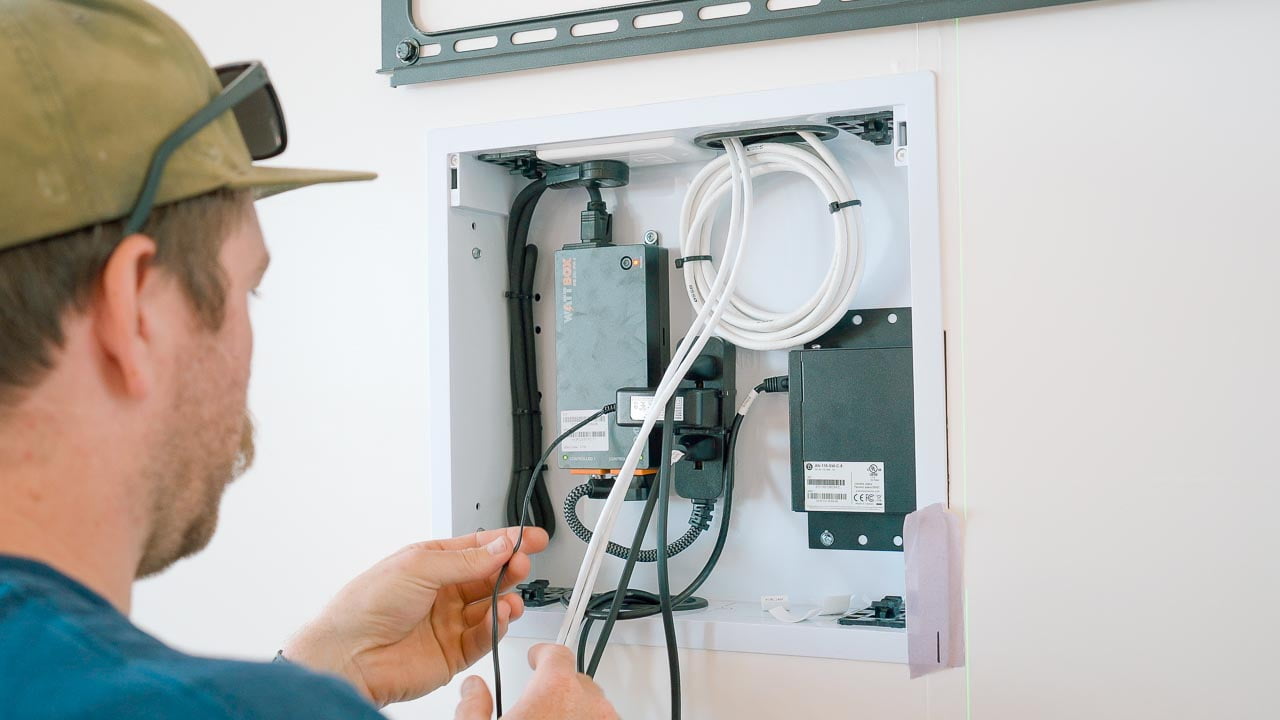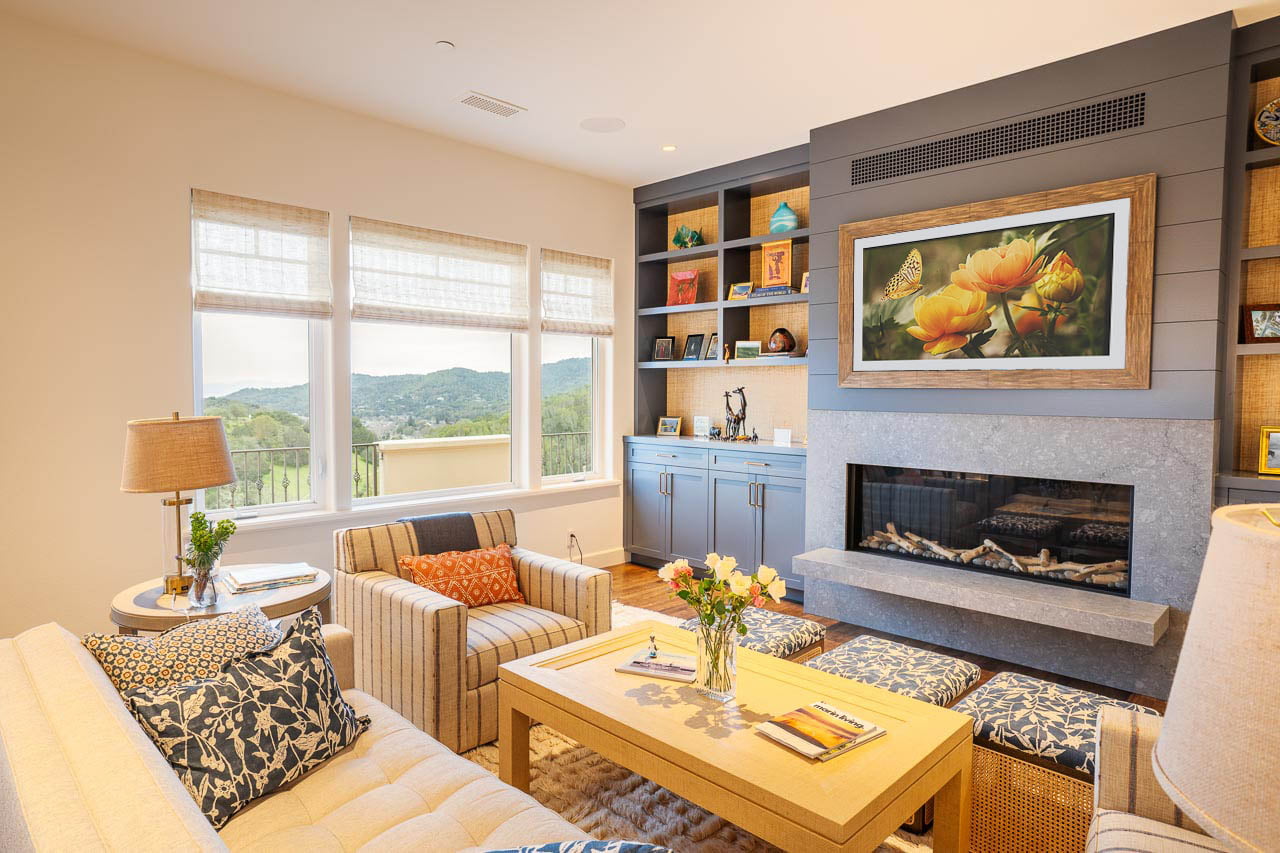 An Emphasis on Aesthetic Impact
Our Guerneville customers want more than an easy and reliable system; they want it to look great too! We made blending technology into existing décor the core of what we do here at SoundVision. We take design so seriously, that we regularly meet with the country's leading designers to stay up-to-date on the latest design trends. If our clients have a design team, we work with them from the beginning to make sure our solutions are cohesively integrated. In fact, we'll work with all your design/build partners. It's these ethos that have made us one of the nation's best. 
Treating Your Home Like Our Own
There are few places more personal than our homes. That's why SoundVision goes above and beyond to respect your space. That means we wear shoe covers when we enter your Guerneville home, lay down blankets in work areas, and clean up the space before we leave. If you're looking for motorized shades, lighting control, audio, video or surveillance systems for your Guerneville home, SoundVision is the company you can count on to do the job right.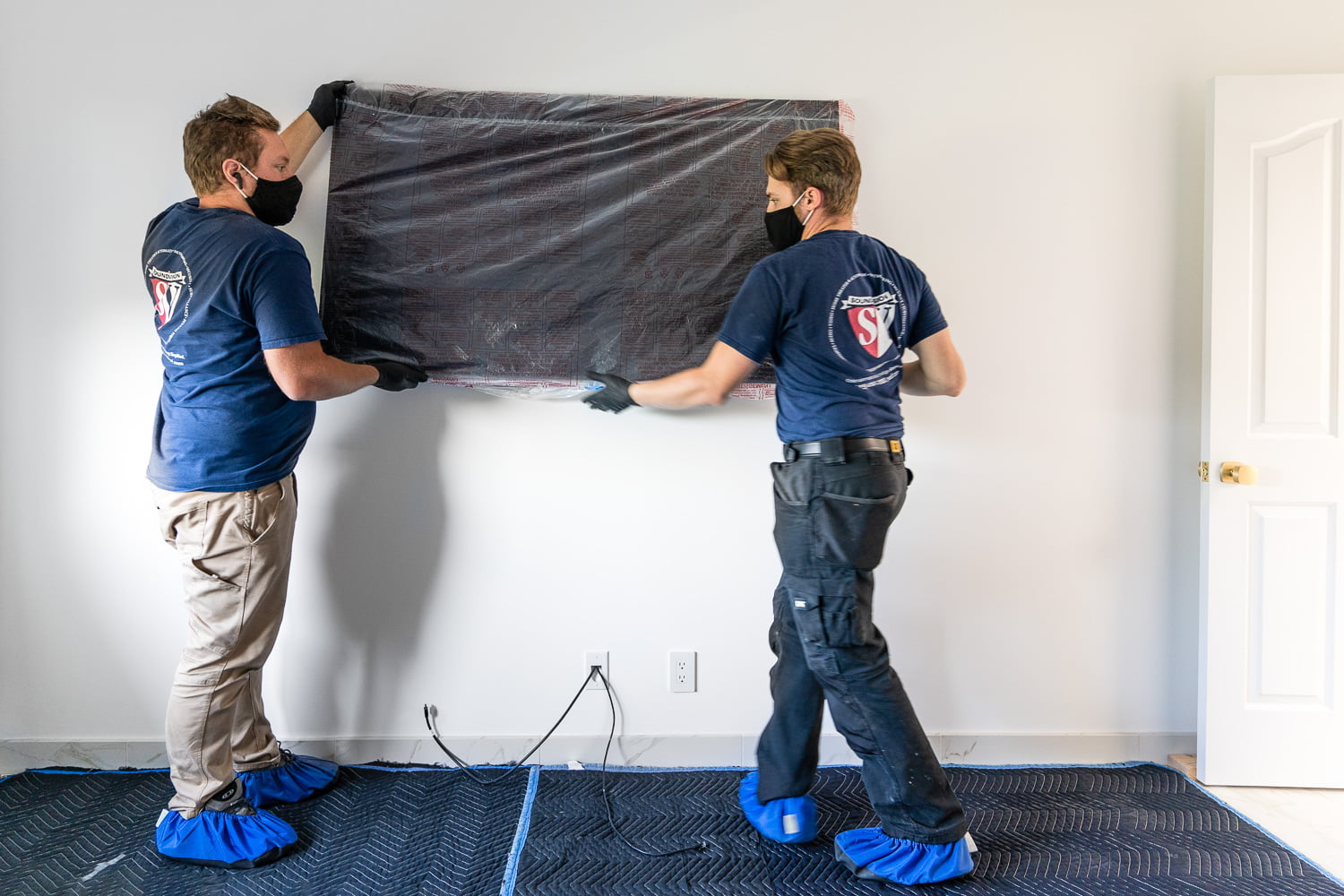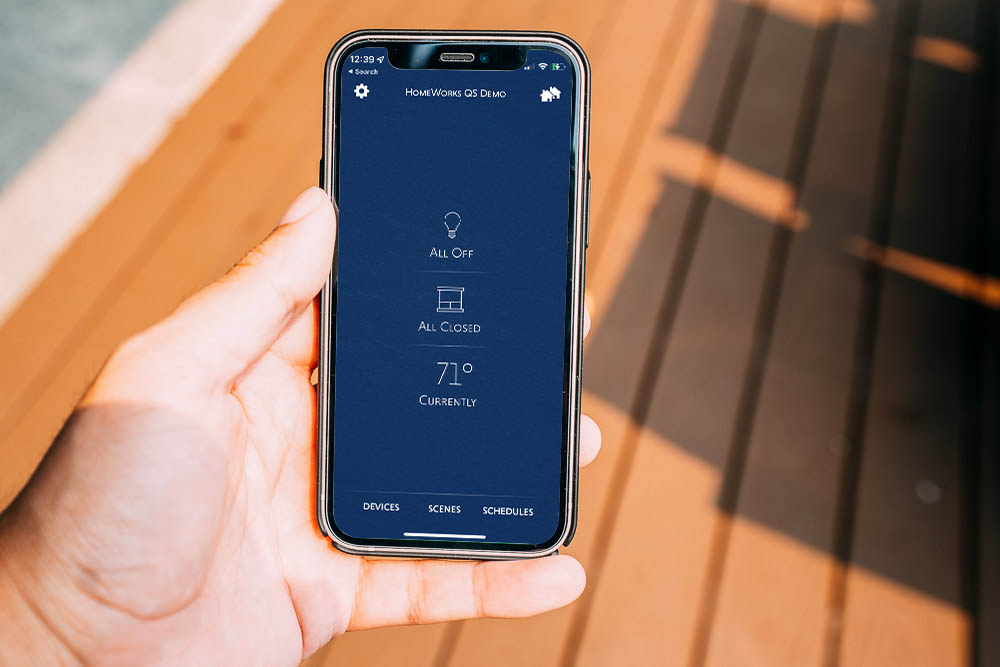 Highly Trained, Experienced and Friendly Technicians
Many of our Guerneville customers want work to be done right the first time. That's why here at SoundVision, we go out of our way to assemble a team with the most experienced technicians in the A/V industry. Nearly all our technicians are certified Lutron installers for Lutron RadioRa2, RadioRa3 and Homeworks lighting control systems and are professionals at installing motorized shades, speakers, cameras and TVs. As members of CEDIA and HTSA, all our technicians are regularly trained by manufacturers such as Lutron, Samsung, Bowers and Wilkins, Control4 and Sonos with the latest in home technology. We feel this is a crucial step to making all our technicians the pros on everything we install in your home. Before we finish your system, our technicians will run system checks to make sure you'll have trouble-free performance for years to come. When SoundVision rolls up on your street, you can rest assured the best technicians in the industry are about to create some stunning, high quality work into your home.
Craftsmanship We Stand By For Life
You know what sucks? When your AV provider installs a system, you don't use it for a while and then it doesn't work as intended anymore. Then it's impossible to get someone to come out to fix it, not to mention that it should always just work! It's a genuine concern a number of our customers have. That's why here at SoundVision, we engineer all our Guerneville systems with reliability in mind. We only suggest products we have personally tested for reliability and ease-of-use. We want your systems to always work too! We're so confident our work will stand the test of time, that we offer a lifetime guarantee on all our workmanship. Trust between client and contractor is crucial to ensuring you feel you're in good hands when we work in your Guerneville home. That's why we go above and beyond to do the job done right by labeling every wire, hiding wires behind the wall, making sure your TV is mounted correctly, prewiring for potential future systems, and installing with an obsessive level of precision. If it doesn't last forever, our dedicated service department of over 15 years will make sure you're up and running in no time. When SoundVision leaves your home for the last time, the only thing you're left with is a beautiful final product you can get excited about.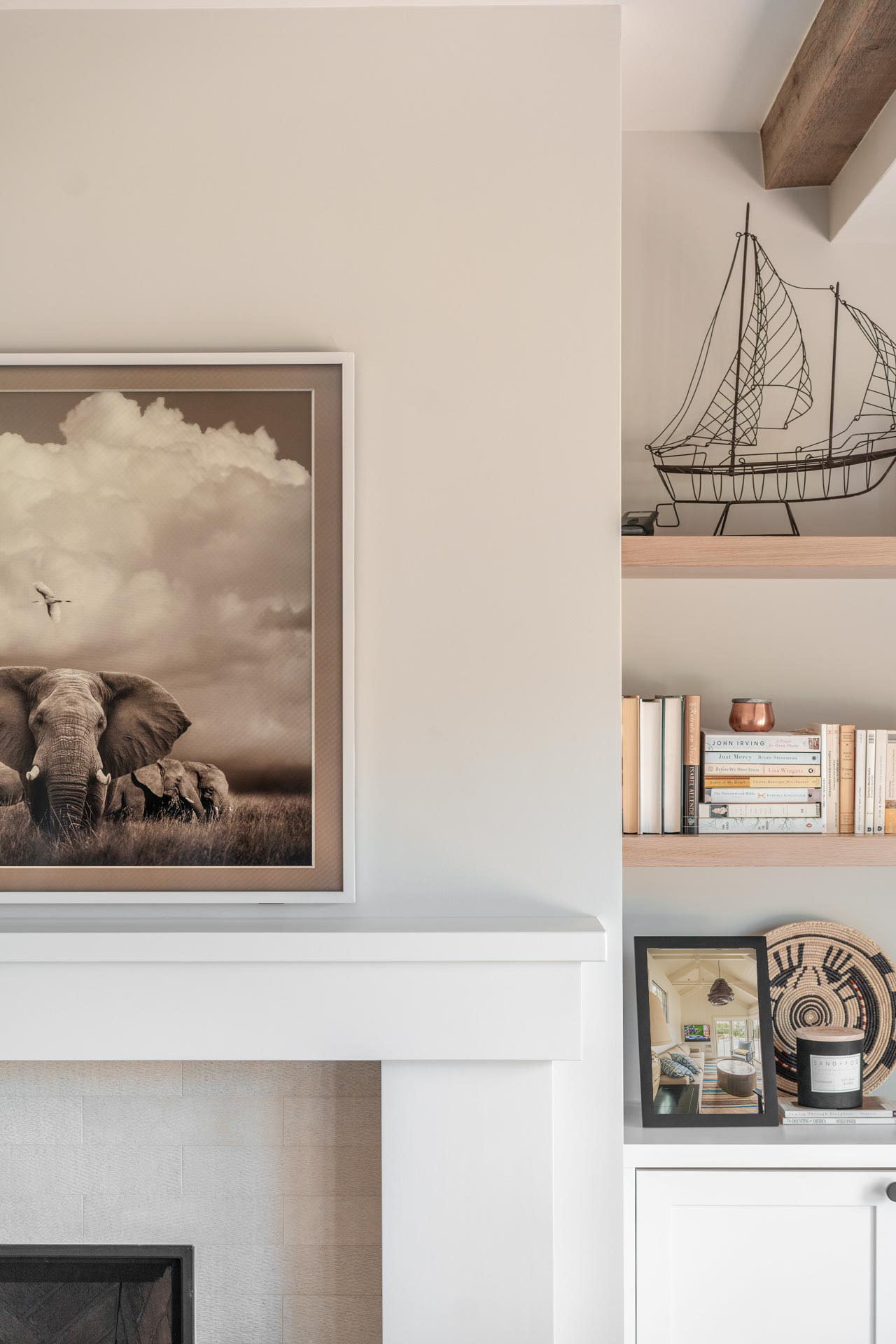 Beautiful Products For Your Home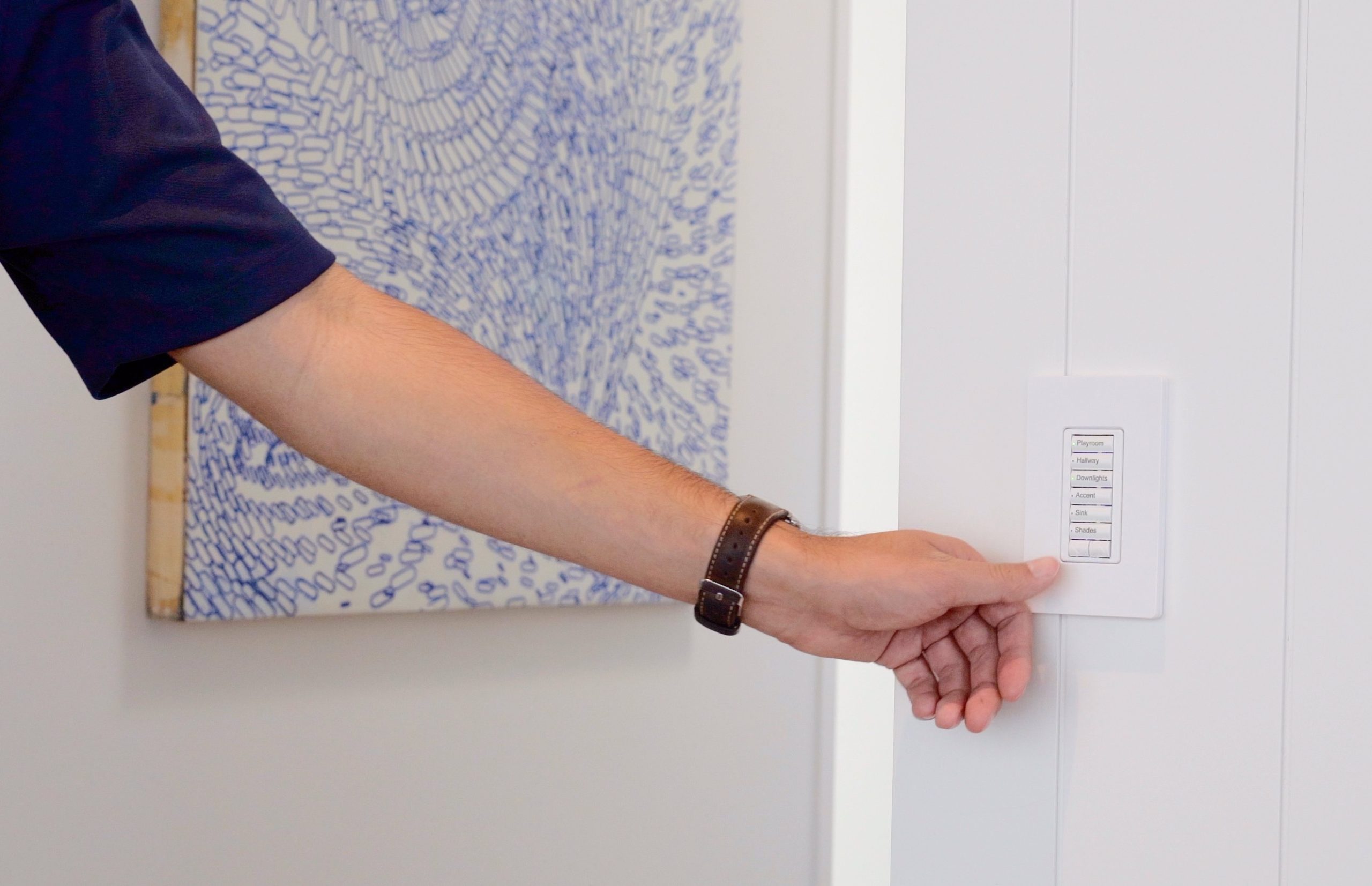 Get rid of your wall clutter and replace your row of light dimmers with a keypad. Our lighting systems are so intuitive that anyone can walk into your home and immediately know how to use it. Lighting is no longer confined to a single room. Turn off all the lights with a "house off" at the front door, or a "bedtime" button in your bedroom to turn off all the lights besides the bedrooms. The possibilities are endless! We'll design the system around your lifestyle. Our keypads come in a number of different styles so that it can perfectly complement your decor. SoundVision is one of the leading authorized dealers of Lutron Lighting Control Systems such as Homeworks QS, Radio Ra3 and Radio Ra2. The lighting control we install is decided with you during your consultation.
Cut down the harsh sun and protect your finishes at the press of a button. Our motorized shades are quiet, have no hanging chains and can work automatically on a schedule. Have your blackout shades rise when it's time to start the day so you can wake up naturally. Instantly transform your living room into your personal theater by lowering blackout shades.
Big windows reveal beautiful views but also bring in tons of heat. Our motorized shades or drapery can cover the largest windows. All our shades cut down heat and UV rays. Our sheer shades allow you to look out but don't allow others to look in. Now you can cut down heat and protect finishes without obstructing your view! Our SoundVision designers will work with you to make sure your shades compliment your space when lowered or raised. SoundVision installs motorized shades and drapery from the biggest brands in window treatments such as Lutron, Insorol, Screen Innovations, Tucson, Qmotion and more!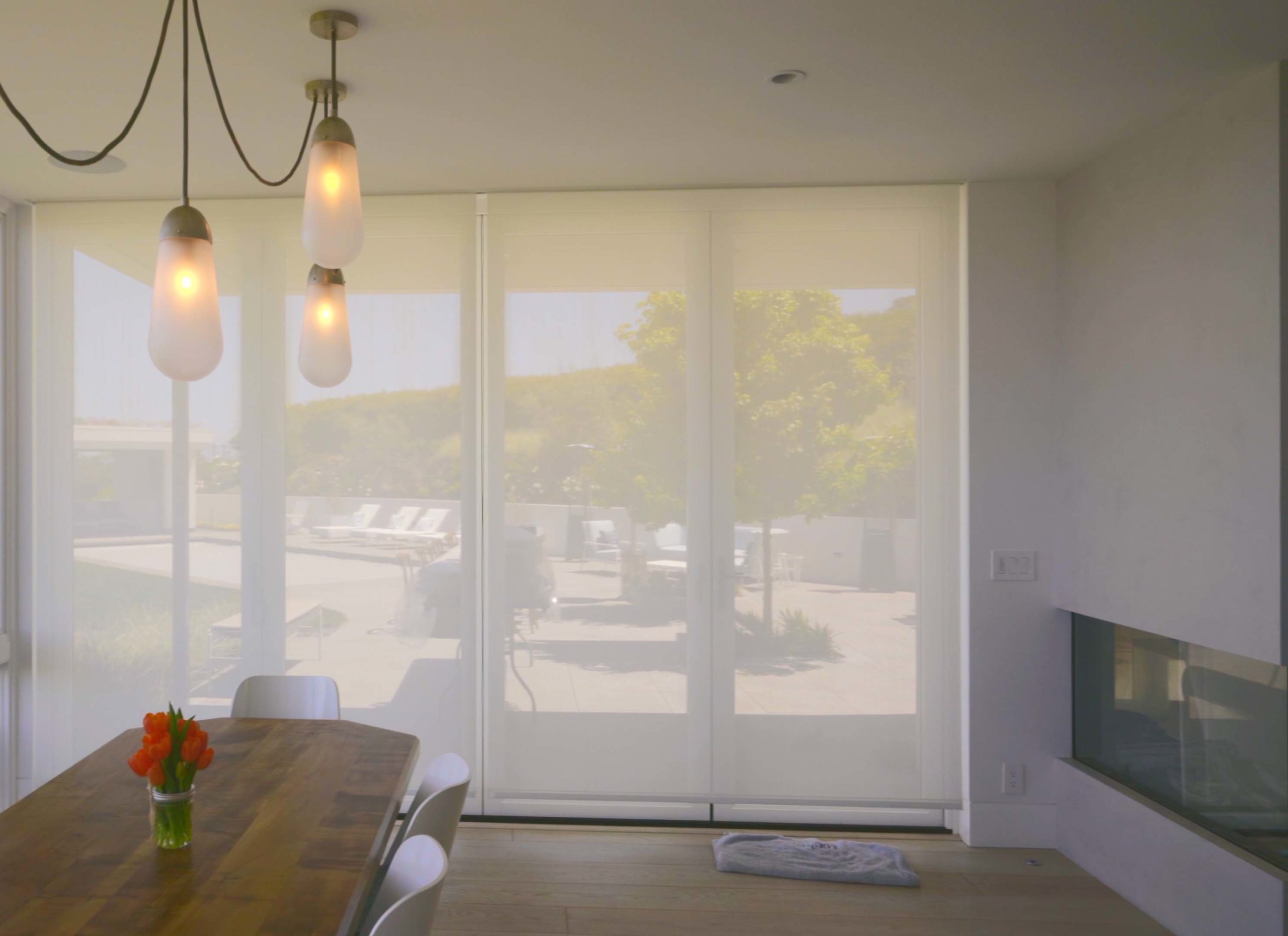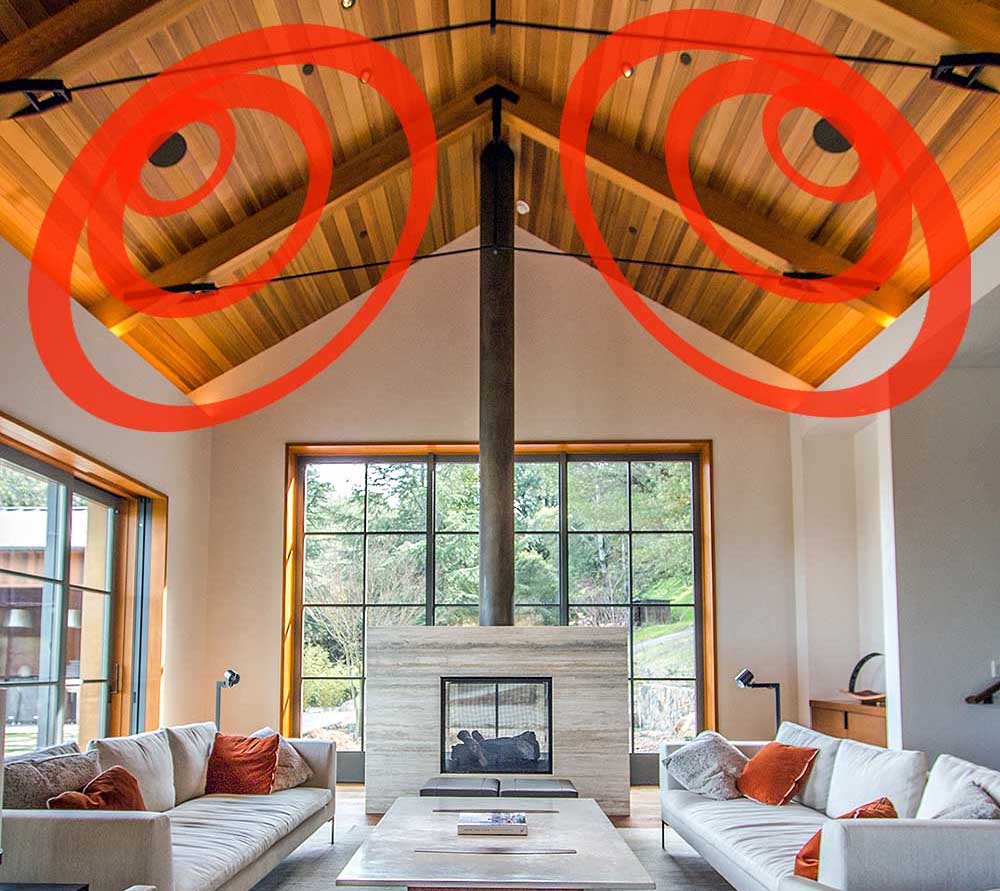 Liven your Guerneville home with our home-wide audio systems. Our SoundVision technicians install speakers behind discrete speaker grills in your wall or ceiling. Come by our showroom to hear some of our most popular speakers first hand. With our integration, using home-wide audio is easier than ever imaginable. Sonos S2 allows you to easily control music from any phone, tablet or computer to play music and adjust volume. Control music with your favorite voice assistants like Siri, Alexa, Josh and more. Play from over 40 streaming services including Spotify, Amazon Music, Audible and Apple Music. You can also play your turntable records throughout your home-wide audio system. SoundVision is an authorized home-wide audio installer for over 30 audio brands including McIntosh, Sonance, JL Audio, Bowers & Wilkins and tons more!
Thanks to streaming, smart devices and more people working from home, a dependable network is more crucial than ever. When SoundVision installs your home networking, we design the system specifically tailored to the layout and types of devices in your Guerneville home. No more dead spots or switching to one to different networks for different parts of your home. Our network design guidelines create networks without dead spots and virtually no downtime. Stop struggling through low quality streams and unreliable connections. Hire the pro's at SoundVision revamp your home network.