There are numerous applications for shades and natural light control, and at the SoundVision headquarters we have installed several examples of Lutron motorized shades.
One of the biggest uses for shades is temperature control in a home. As a remarkably green solution, shades block radiant heat from the sun during the day and prevent any light damage to furniture or paintings, etc. This can save your electricity bill dramatically by reducing the need for air conditioning.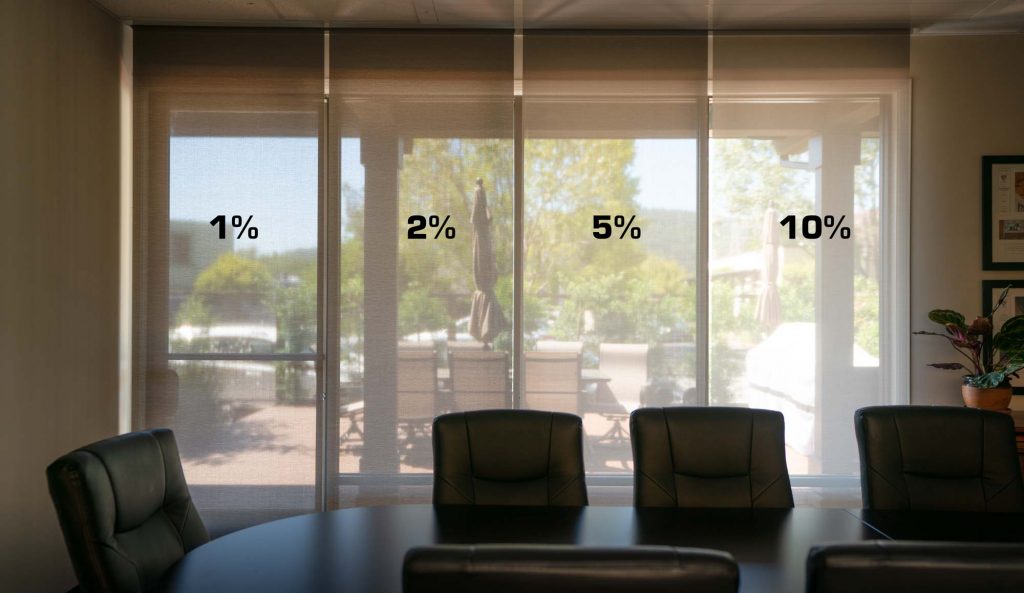 Each of the shades above is the same color of fabric, but each allows a different percentage of light to enter. This shows the variety available from Lutron, and the different effect each version of the fabric offers. And with motorized shades, they can be integrated into your control system and placed on a timer so that they operate even while you are away.
Don't Sacrifice the View!
Another advantage in addition to temperature control: you still get to enjoy the view from your house. This would not be possible with most drapes or blinds with slats. The form factor of the Lutron shades covers your large windows in an even, semi-transparent fabric that still lets your beautiful vistas come through.
Come See for Yourself!
Come see these Lutron shades and more in action in our demo spaces at our headquarters in Novato. Send us a message or give us a call the schedule a time to take a tour.