Window treatments are an important part of the home. They can provide privacy, soften the feel of the room, reduce heat and glare, and protect finishes. So why do you need your shades motorized? Maybe you don't, but we're going to help you determine if motorized shades are a good fit for you! Here are a few of the biggest reasons people consider motorized shades.
You'll use Them When You Should Instead of When You Feel Like It.
Manual shades are burdensome. There are times when you want the shades down, and times you want the shades up. However, the more windows you have and the larger those windows are, the more effort it takes to make your shades appear just as you want them. It takes diligence. With motorized shades, they raise and lower at the touch of a button or on a preset schedule you make, so your shades are always in the right position. You can also put them on a preset schedule so that they lower when the heat is at its worst and raise when you want to enjoy your killer view unobscured.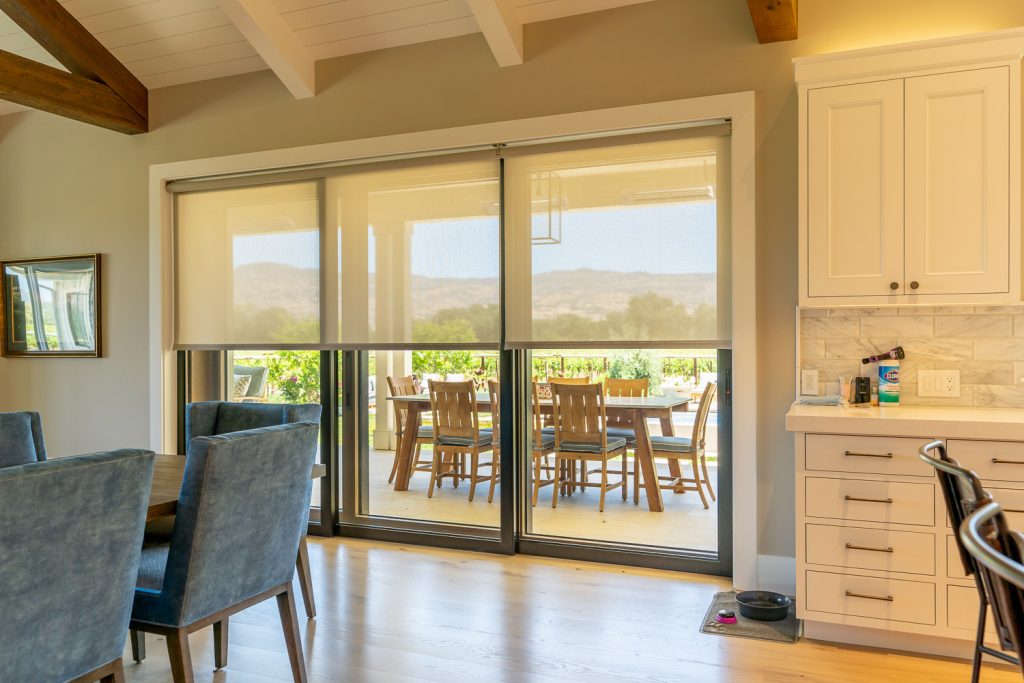 Cleaner Look When the Shades Are Raised:
You have this beautiful property and for many, a fantastic view. When manual shades are up, your view is interrupted by a bunch of hanging bead chains. It's not a very upscale feeling. Meanwhile motorized shades can be completely recessed in the ceiling or hidden in a pocket. They come in hundreds of colors and fabric choices, so it will always complement your space. Choose between blackout, privacy and sheer shades that allow you to enjoy your view while retaining your privacy.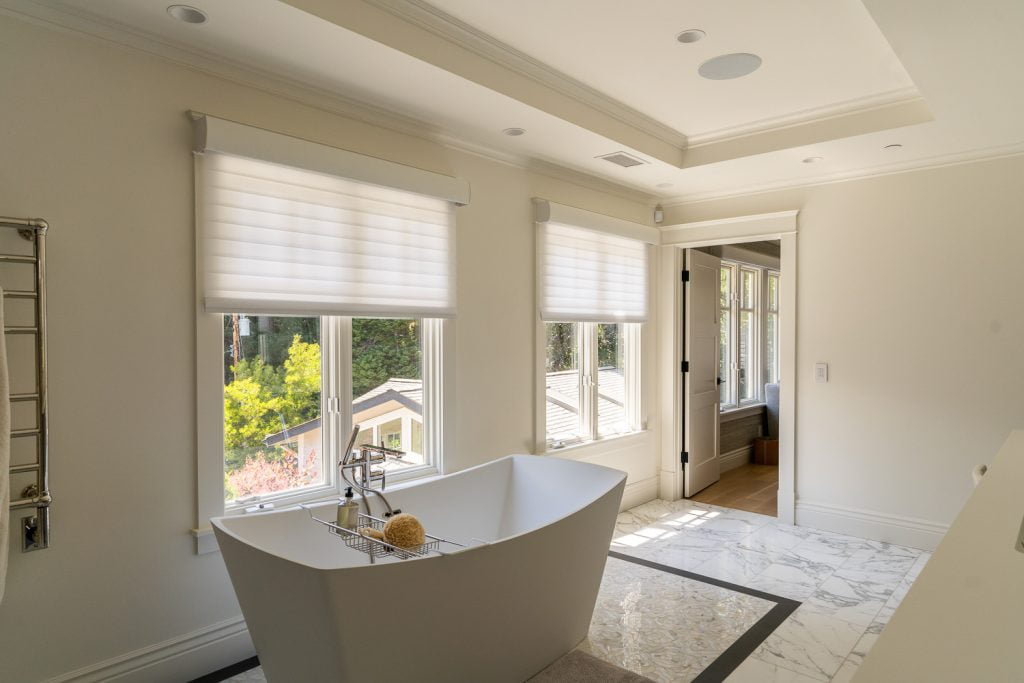 Quiet and Fast:
Find yourself getting drowsy when it's bright out? With manual shades, you have to go to each shade and yank the chain until all your windows are covered. They take a while and can be laborious. By the time you're done, you won't even feel drowsy! With motorized shades, you just press a button and all your desired shades lower. You can raise and lower them without waking or disturbing anyone (opposed to the loud sound of yanking the chains on each shade).
Movies in Broad Daylight:
Darkening a space can accentuate your media system, but that's a laborious task with manual shades. With motorized shades, you can have your blackout shades roll down for a movie theater feel and enjoy your movie!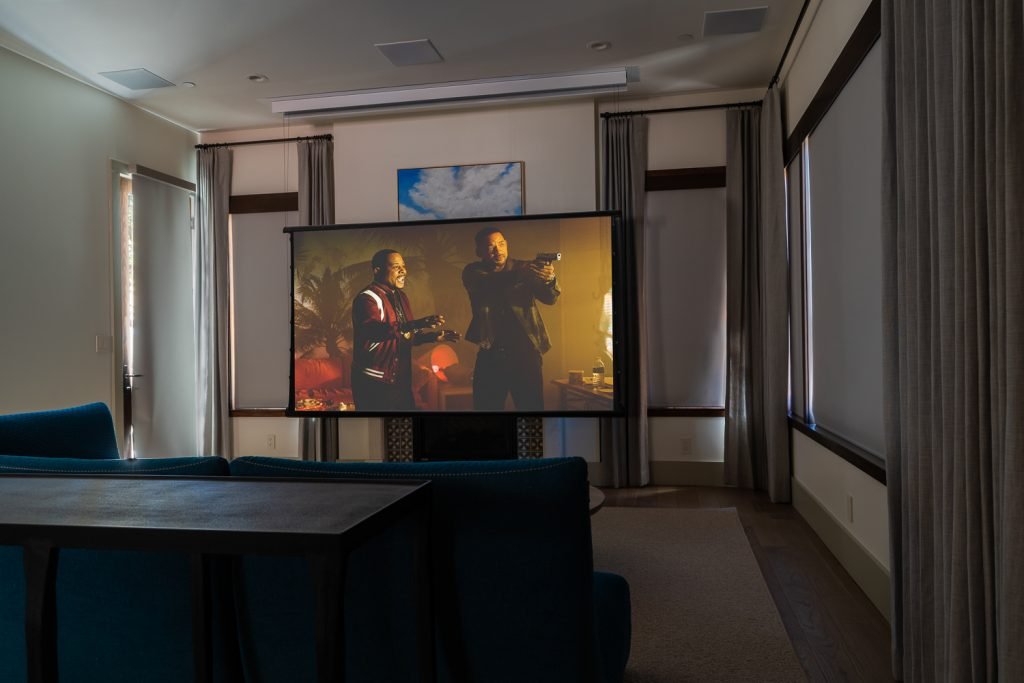 Can Help You Wake Up:
If you're like me, you fall asleep best when it is dark and wake up easiest with natural light. With our motorized shades, you can have your shades automatically rise at sunrise so you wake up naturally and feel more rested throughout the day. Otherwise, you can wake up to your alarm and press a button from your bed to raise your motorized shades so you can begin waking up!
Install Doesn't Require the Walls to be Opened:
If you're sold on motorized shades but don't like the idea of holes in the walls, no worries! All our motorized shades can also come in a wirelessly controllable, battery powered solution that's just as durable as the hardwired solution! The batteries last surprisingly long, over four years!
If you'd like to see what motorized shades can do in your space, give us a call and come by our showroom. They come in hundreds of colors and fabric options.