The Sonos S2 app is the easiest way to control your home-wide audio. You can effortlessly control any sound system in your home from any smartphone or iPad in your home. When SoundVision installs your home audio system, you can control any set of speakers from any device on your network through the Sonos S2 app. They don't even have to be Sonos Speakers! We will hook up any speakers in your home so you can control them effortlessly. We can hide them behind the wall and give you a completely invisible experience! Alternatively they can be discretely placed behind color matched grills in your walls or ceiling. Regardless of what speakers you use, Sonos is the best way to control your sound system.
What we love about the Sonos S2 system is how easy it is to use. You can quickly play music, adjust volume and group speakers from all your favorite streaming services. You can even broadcast your CD's or turntable records to any room or throughout your entire home! We can hook up any of your existing speakers, including built in speakers so you can control all of them effortlessly. Perhaps you'll find yourself enjoying your favorite song in the kitchen, but the food is done and you want to bring your tunes outside. We believe the backyard is an extension of the home and like to extend our home audio services to your backyard or patio as well. When you're ready to take the party outside, Sonos is the easiest way to bring your music anywhere!
Multi-Room Control
Sonos makes it easy to manage music across your home. At a quick glance, you can easily see what is playing in each room. Multiple people can enjoy home audio at the same time too! Using your built-in home audio system, you can play your favorite music to any combination of invisible, in-wall, in-ceiling or dedicated performance speakers.
If you want to play the same song in multiple rooms, Sonos makes that simple. Next to the room names are squares with an arrow at the bottom. Tap that icon, select the rooms you want to extend your music to, and tap done! You can still adjust the volume of each room independently! Alternatively, there's no limit to how many different songs can be played throughout your home audio system simultaneously.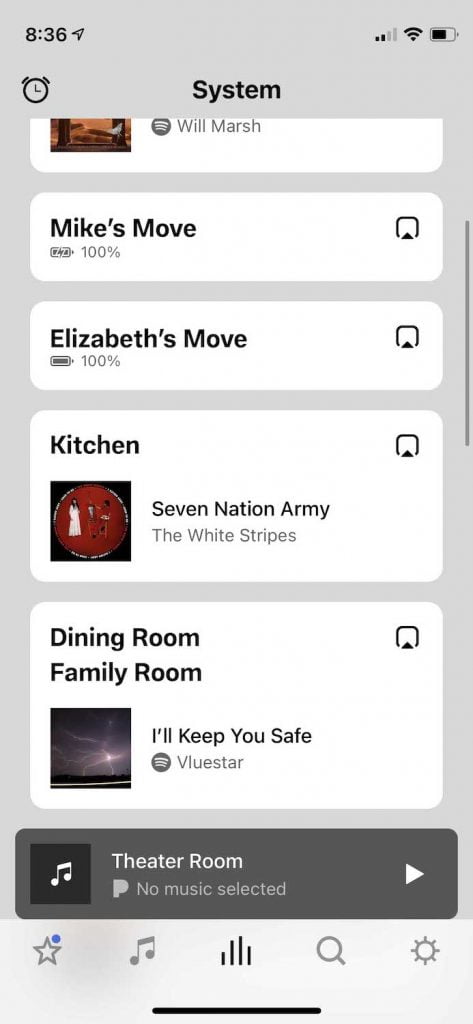 Stream From Anywhere or Play Your Personal Music Collection!
There's no limit to the music you can play! Sonos S2 supports over 100 streaming services including Spotify, Apple Music, Amazon Music, Audible, Pandora and SiriusXM. If you don't like streaming, Sonos can play from your personal music library or even a turntable! Now there's no excuse not to sing your heart out in the shower, read along to a book in the living room or dance to the beat in your backyard!
When you're ready to install your home audio system, give us a call or contact us online! Our home audio systems aren't limited to inside your home. Ask us about our outdoor entertainment systems.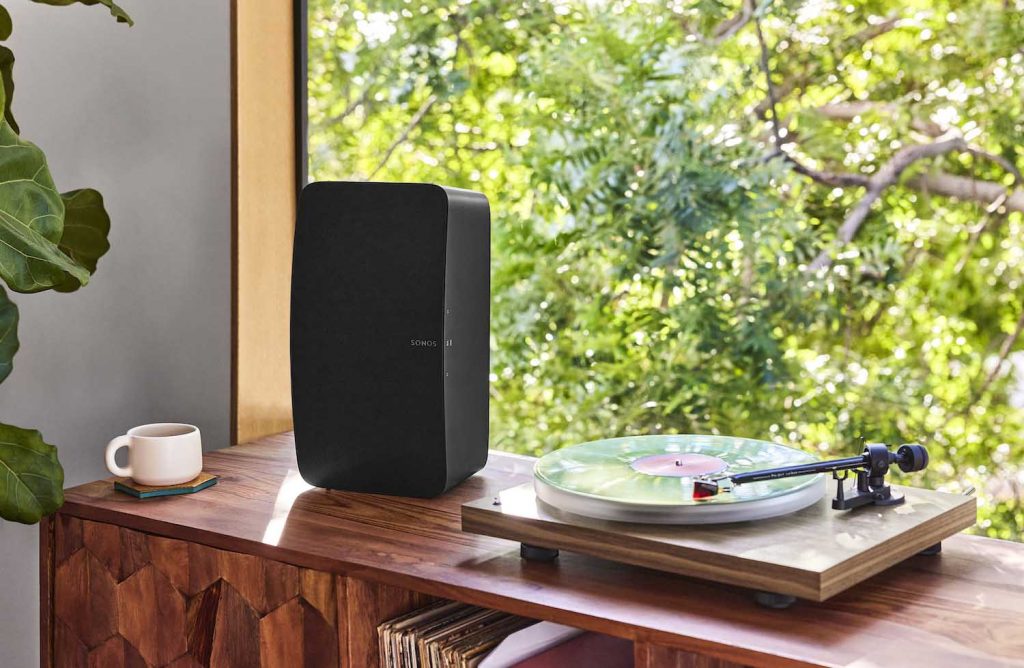 Stay Updated With Our Monthly Newsletter!
Join hundreds of others in the North Bay and get exclusive tips on the latest in home technology and home design.