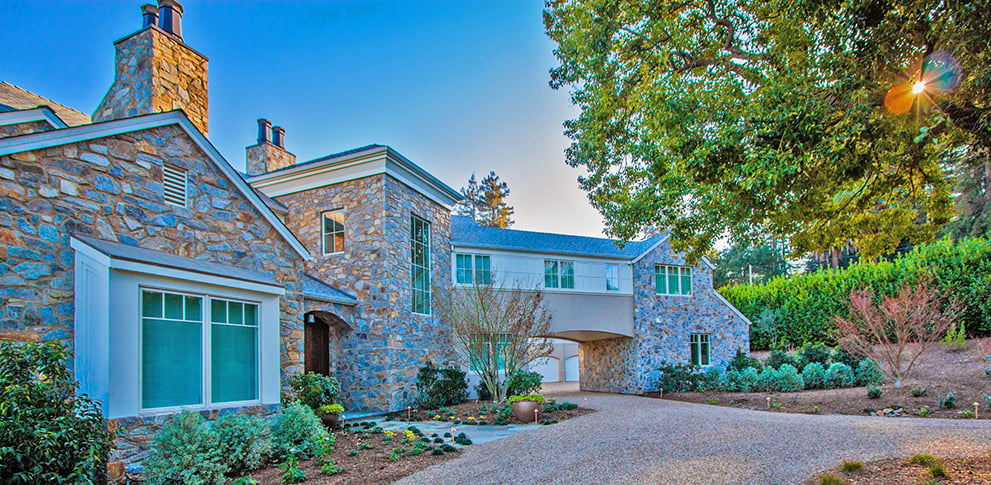 This spectacular Sonoma County home features a whole house audio system in over 8 different zones, a game room and a state of the art home theater you have to hear to believe.
Home Theater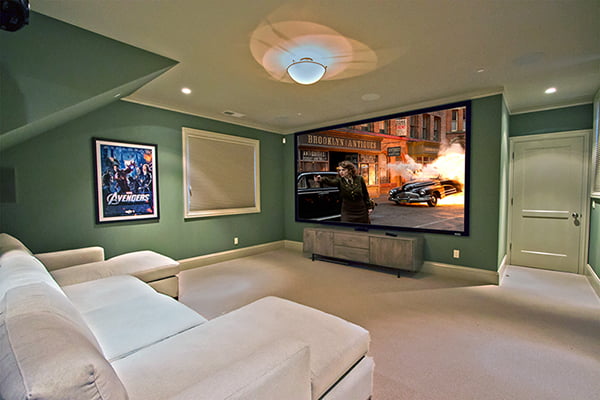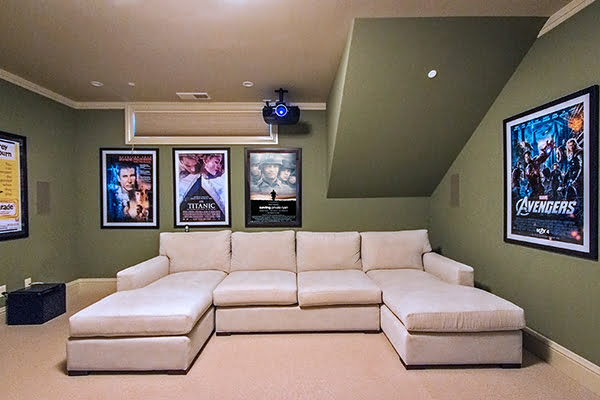 This home theater includes a ceiling mounted projector, a 147″ projector screen combined with surround sound and a powered sub-woofer for the ultimate cinematic experience. The shape of the room and the furniture inside of it work together to create optimal acoustics for this home theater. Take note of the shape of the room, this was not accidental; the angled walls reflect sound waves, while the soft material of the carpet, curtains and microfiber couch help absorb the sound waves. The combination of both sound reflection and absorption is crucial when trying to achieve optimal acoustics that rivals the commercial cinema experience.
The Game Room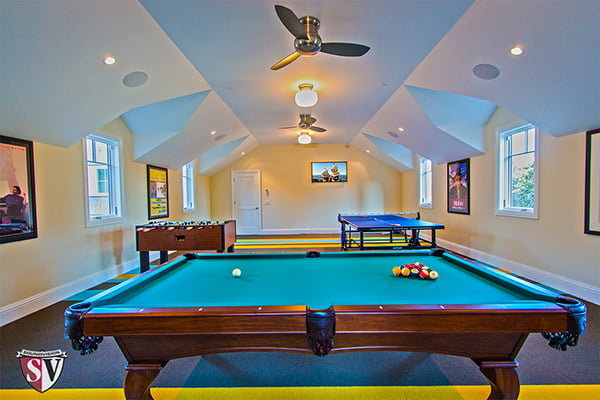 This super-sized game room includes everything you could want in your play room, including a 55″ TV, 4 in-ceiling high performance speakers powered by a Sonos Zone player complete with a pool table, ping pong and fuse ball table… What more could your family need?
Security & Surround Sound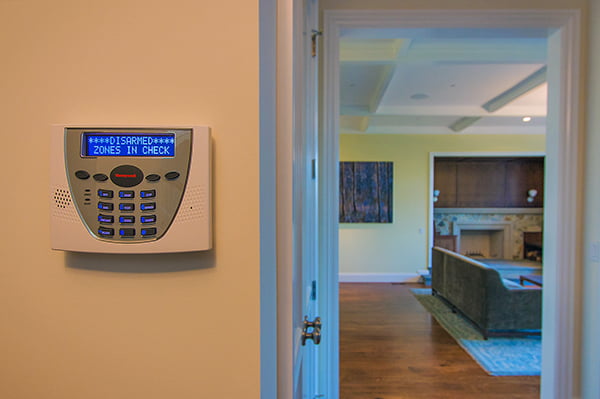 The porch include 4 high performance in-ceiling speakers connected to one of the Sonos Amps. Nearby lies the patio complete with 2 Klipsch outdoor speakers accompanied by a discreet dome style video surveillance camera. Multiple video surveillance cameras are featured all over the home, as well as a security system with internet monitoring for complete safety of the family and the home.
At SoundVision we are involved with your remodel every step of the way from the very beginning. This ensures that we never miss a beat and your home theater and audio system will be ready for you long before you are ready to move into your new fully furnished home.
If you are considering remodeling your home, adding an automation system or a theater system give us a call and make sure SoundVision is involved in the spec process of your new home!