With today's home designs, the backyard is an extension of the home. We like to enhance your outdoor space so that you want to spend more time out there with your family and friends! Nothing like turning on the grill and enjoying your favorite music. Or you can sit outside on a warm summer night and enjoy the game on an outdoor TV. You tell us what's important to you and we'll make sure it's unobtrusive and all works seamlessly. Everything we put outside was built to be outside, so they are weatherproof and ready to face the elements!
Outdoor Music:
Outdoor Music enhances the feel of your outdoor space. We like to place speakers around the outside of your outdoor space facing in, so the music plays inwards towards you instead of out toward your neighbors. The speakers are small in size and shaped like landscape lighting, so they're easy to hide around foliage accenting your space! The beauty of this system is that there are a lot of small speakers so that as you walk around your yard, the volume of the music stays consistent.
If we need to do a wall mounted speaker, we like the Sonance Mariners. The reason it's not our first recommendation is because they look like a traditional speaker, so you can't really hide them or tie them in with your home's exterior décor. Because the sound is only coming from a couple speakers, the sound doesn't fill the outdoor space as well as the landscape speakers. For those who are casual listeners just sitting outside, the Mariners are a great choice and a great value!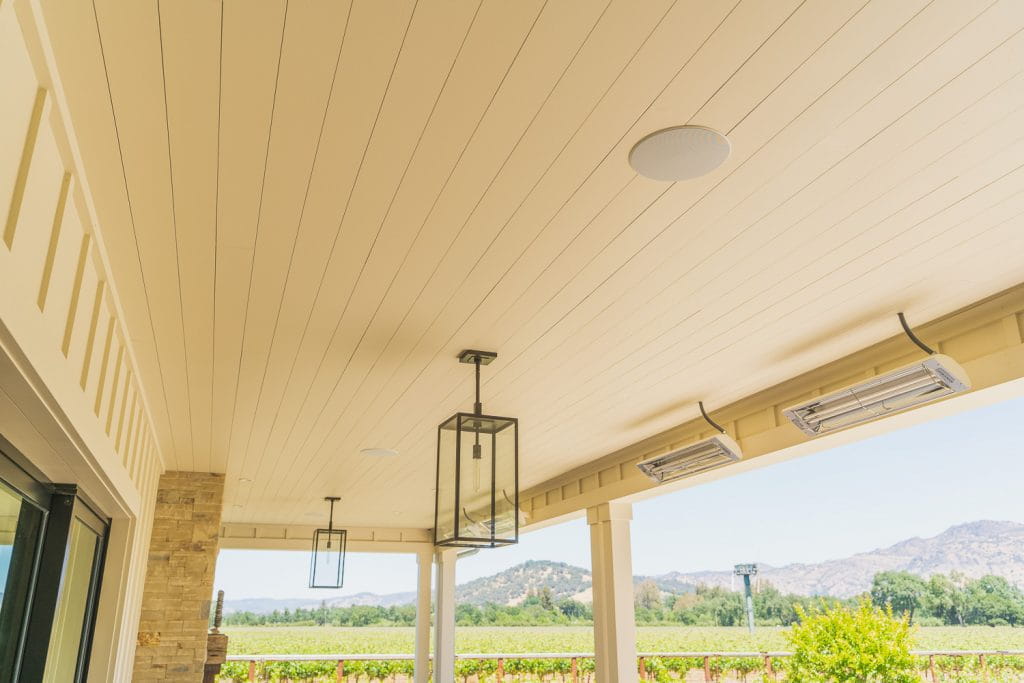 Outdoor Televisions:
Sometimes you want to enjoy the game outdoors or watch a movie on a warm summer night. You can't put a traditional TV outside because it can't live through the harsh outdoor environment. It won't be bright enough to overcome the sunlight, will overheat, get condensation inside and die in the rain. That's why we have specialized TV solutions from SunBrite and Séura. These TV's can deliver great picture no matter the weather! They're bright enough to fight the sunlight, cooling systems to combat the heat, and weatherproofing that can survive even torrential downpours. These TV's will take just about anything mother nature will throw at them!
No matter your choice, make sure to give us a call or send us a message when you're ready to elevate your outdoor space.