Sometimes it's hard to find room for a dedicated theater, but that doesn't mean you should compromise on your movie watching experience! Here is how one of our clients hid their home theater system right in the living room!
The system sounds great, but all you see at the front of the room is a beautiful fireplace and the artwork. So where's the video system?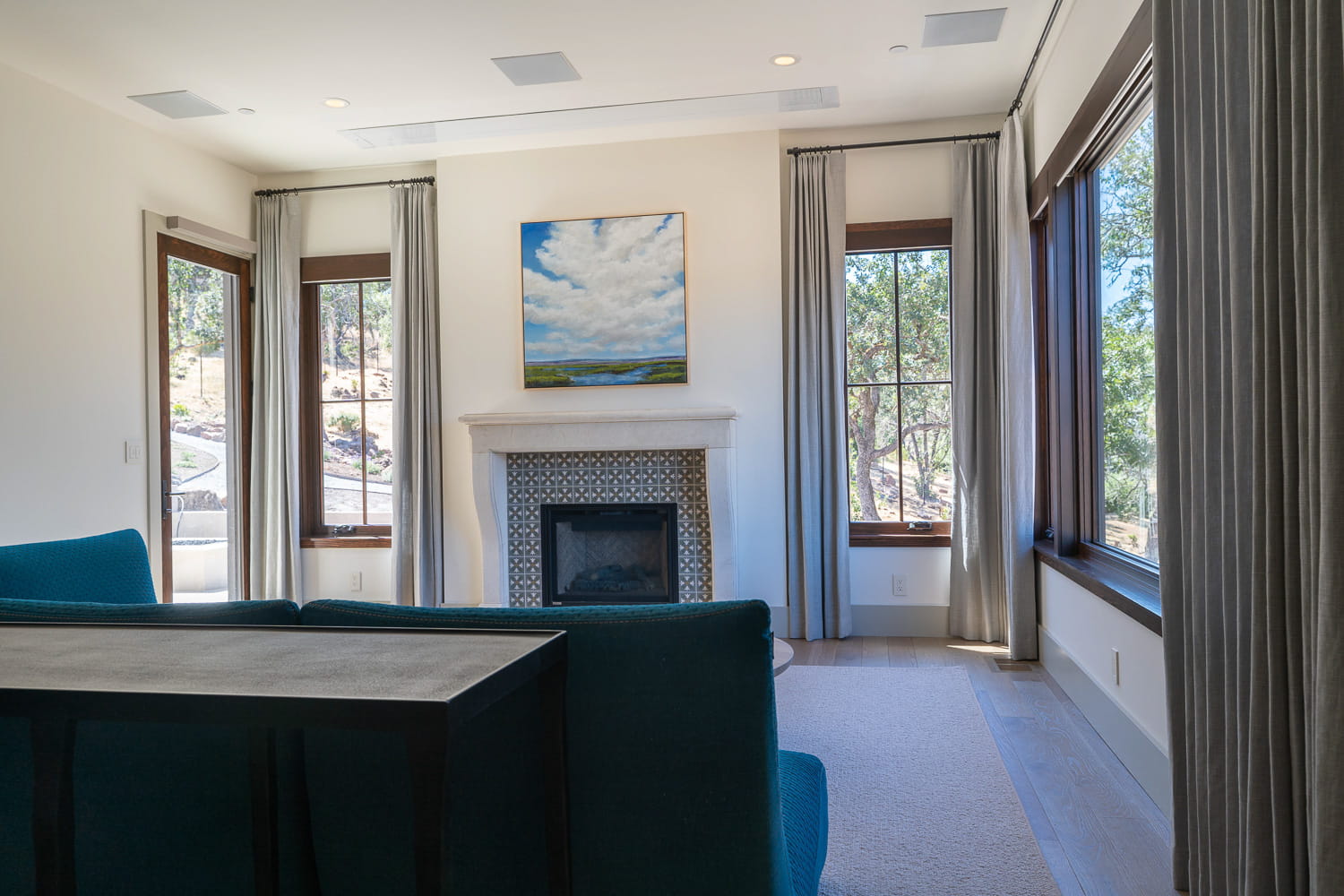 At first glance, it looks like a standard living room. That's part of what you can get with SoundVision. What you can't see is the three front speakers that fill the front of the room with sound. Behind the grilles, the Bowers & Wilkins speakers are angled inward towards the sofa. To give the room surround sound, there are two more in-ceiling speakers positioned behind the sofa. Of course, a sound system is not complete without a subwoofer. Positioned in the walls behind the sofa are two Paradigm RVC-12SQ subwoofers, one on each side of the room to bring action movies to life.
Screen Revealed Behind Top Door
The screen rolls down with a 100" Screen Innovations Zero G display. The client wanted the monitor 2' 4" from the floor. To achieve this, the display first rolls down over three feet until it starts unraveling the display. Of course, this is just a screen for a projector.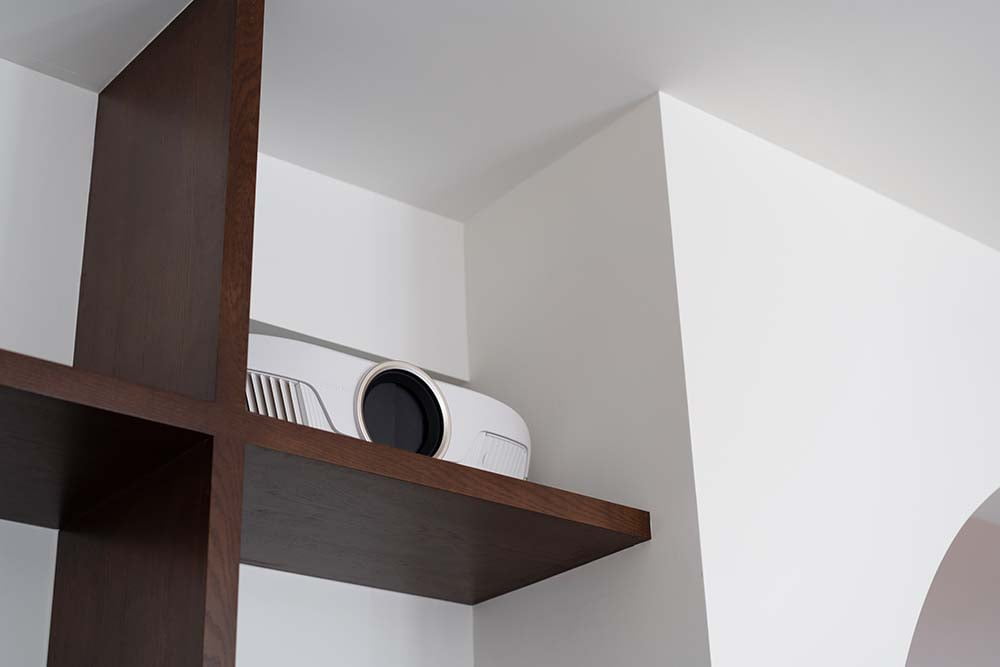 Projector Out of Sight
The projector is also hidden, recessed on the highest shelf in the back of the room. The Sony VPL-VW295ES projector displays a gorgeous 4K, HDR, 100" picture on the screen.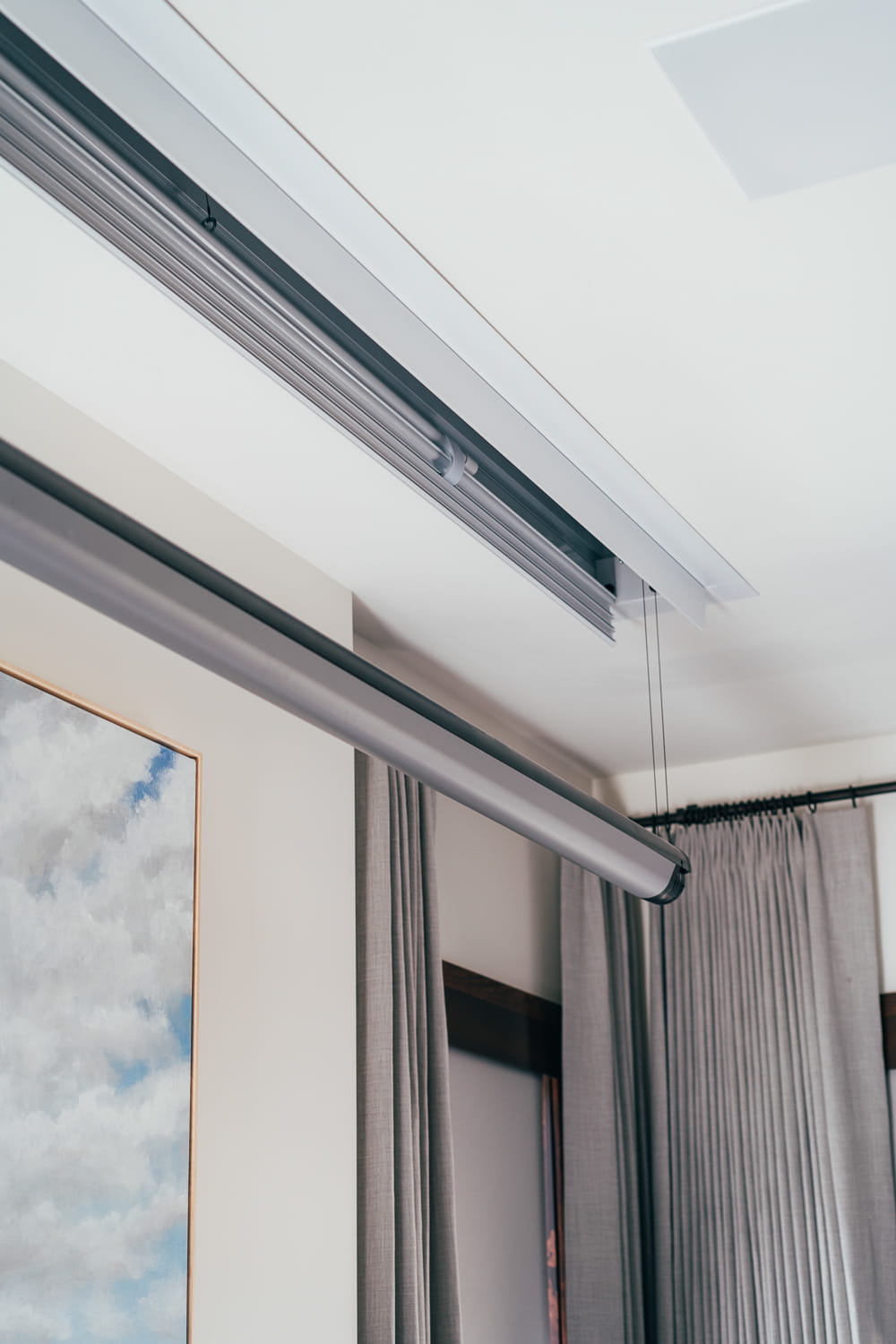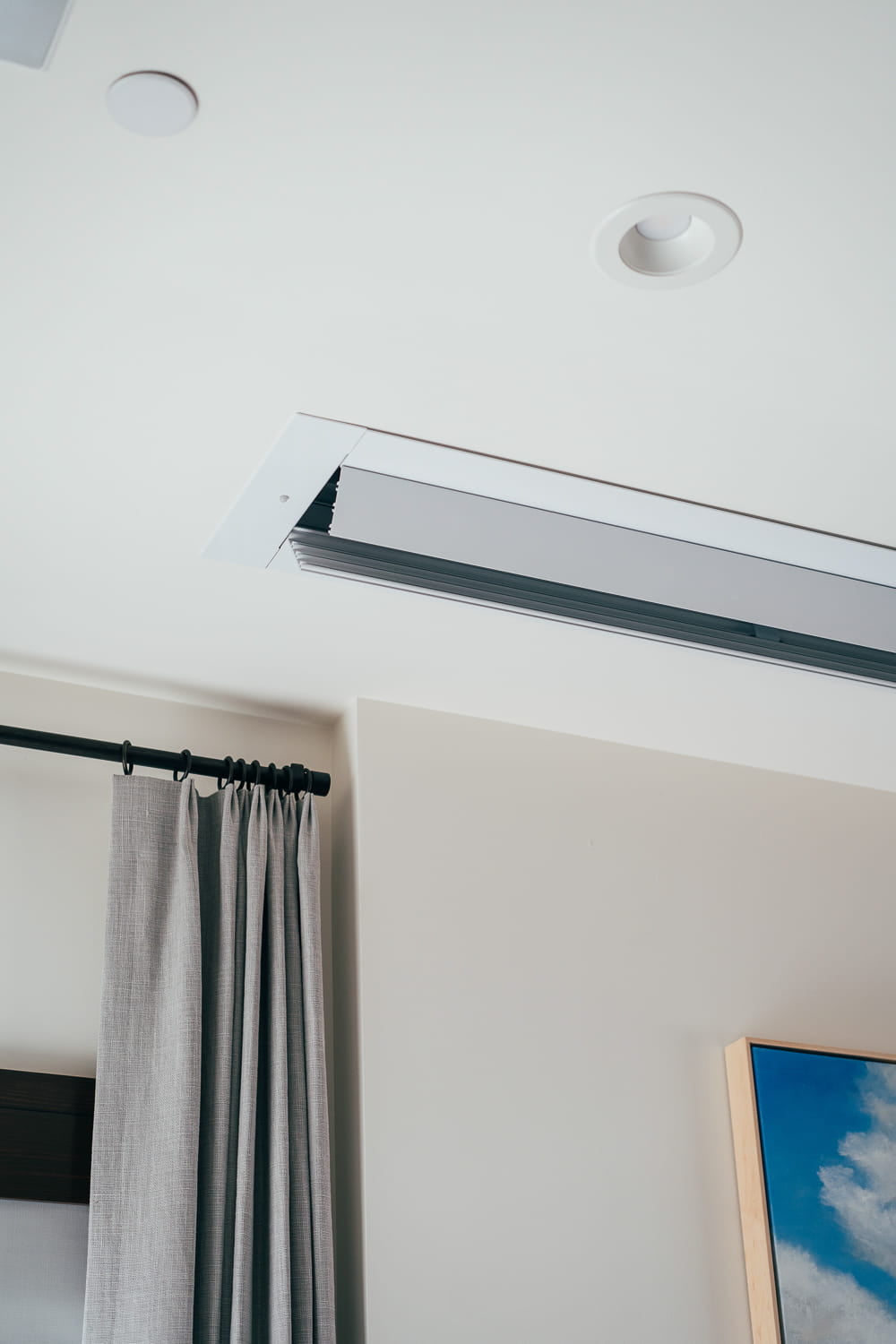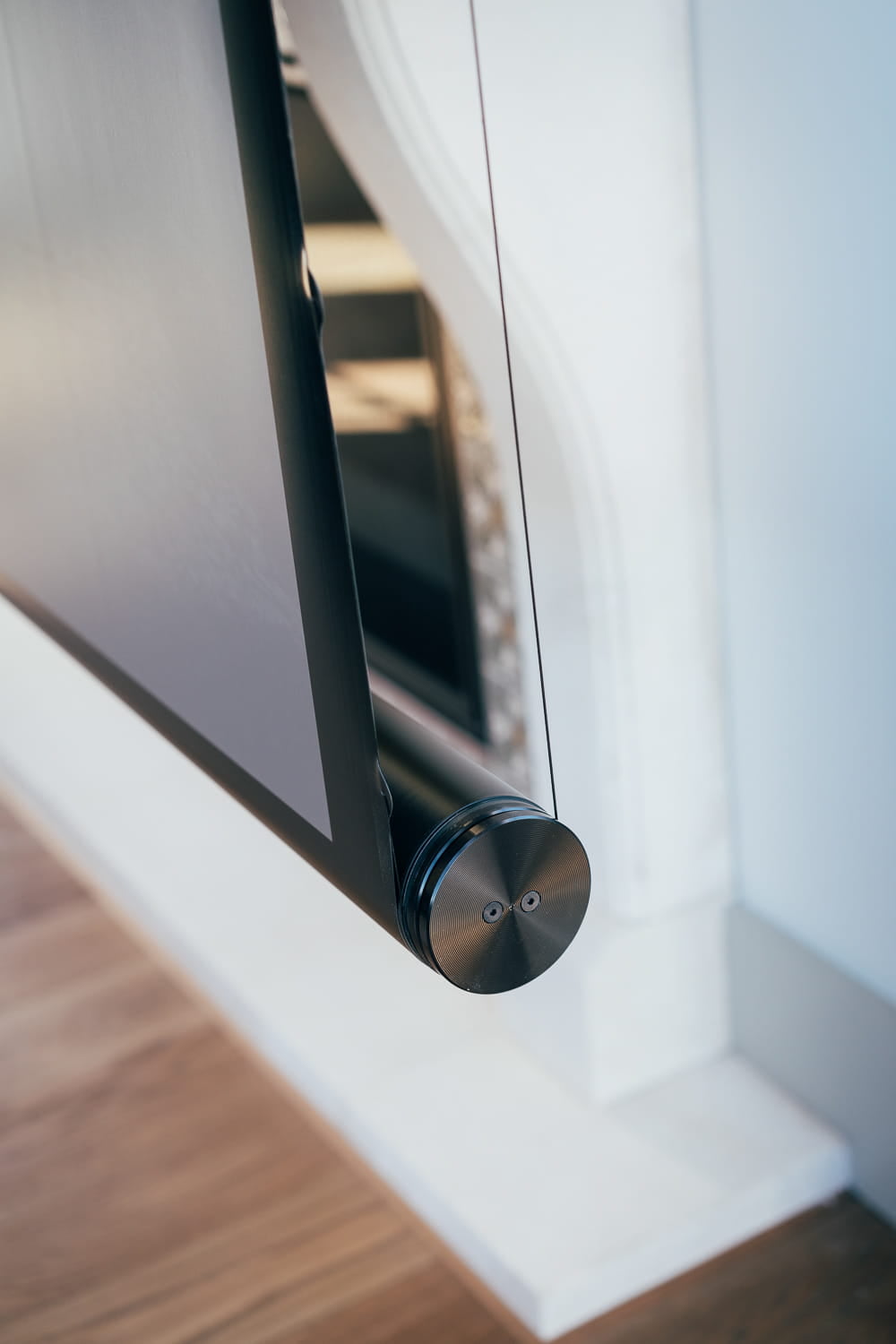 Too Bright Outside? No Problem
One traditional downside of projectors is that they only work in dark rooms. You'll notice this room is unmistakably bright – almost completely surrounded by windows! Nonetheless, we wanted to ensure the client could enjoy it at any time of day. To pull this off, all the client has to do is press the "watch" button, and all the windows will be covered by Screen Innovations motorized shades. For this project the client did not want to open the walls, so all these shades systems are battery powered and wireless. The batteries are easy to replace and are typically good for four years.
If you feel inspired to bring your dream home theater to fruition, feel free to give us a call or send us a message!