Windows in the home are an absolute necessity. They bring in tons of natural light, can aesthetically complement your space and are the portal to one of the thousands of stunning views in the Bay Area. Some make entire walls of glass as a showcase to the outdoors and make the space feel open. However, many overlook the inherent negatives of windows such as heat, privacy, damaging finishes and lack of control over the light in your space. Thankfully, window shades can fix these issues while enhancing the usability of your space.
Protect Your Finishes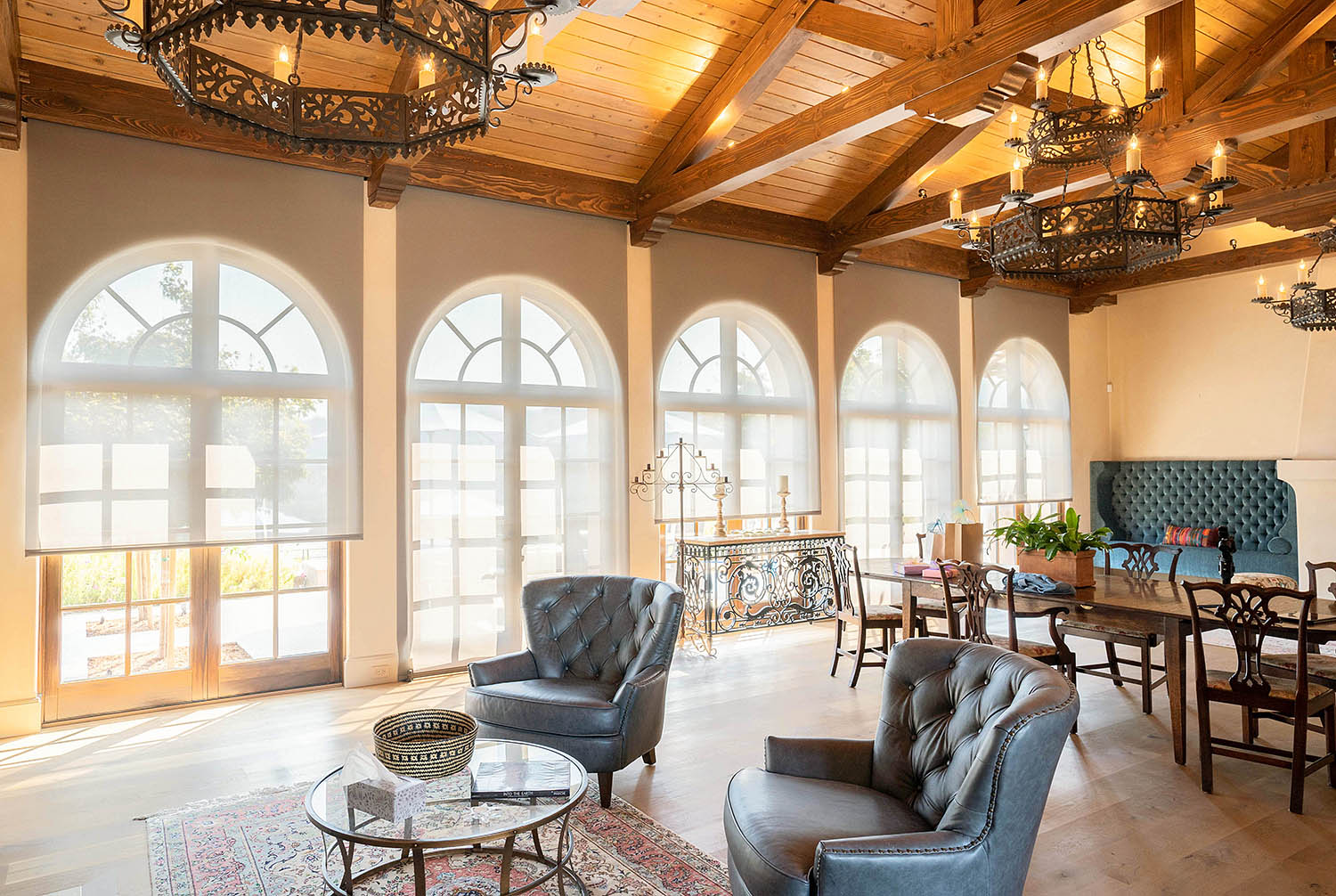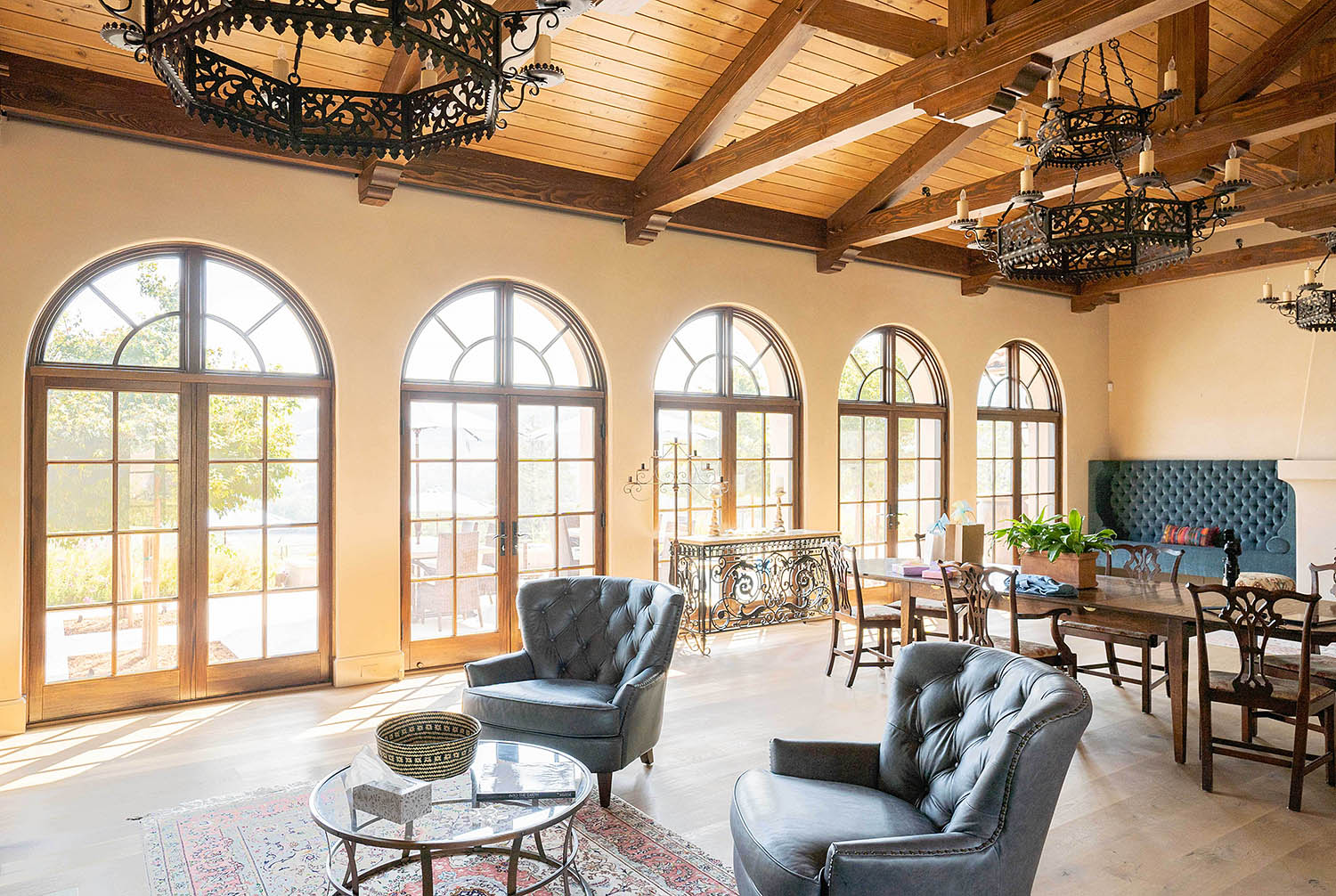 Many of our clients select high-end beautiful finishes for their renovated space, but direct sunlight can quickly ruin them. The solar energy and UV rays from direct sunlight can cause your finishes to fade. What's worse is when your finishes fade unevenly. If you have a table or kitchen island that prevents part of your floor from getting sunlight, your floor will fade in front of that table but not behind it and will slowly become different shades.
Thankfully, window shades can drastically reduce this effect by significantly reducing the damaging effects of direct sunlight, drastically slowing down the effect of your finishes fading. That means your finishes look like the day you picked them for years to come. Our Lutron Sivoia QS and Lutron Palladiom motorized shades can intelligently lower when the sun is harshest and raise when the direct sunlight dissipates to give you the best balance of direct and shaded sunlight.
Soften the Feel of the Room
Big windows are great for natural light, but sometimes they face something we don't want to look at or people can easily see in! Thankfully, our translucent fabric shades give you the best of both worlds. Translucent shades can't be seen through at all, restoring privacy to your home. Unlike blackout shades, our translucent fabric diffuses the light into your home to decrease the harshness of the light while still bringing in a similar amount of natural light. The diffusion makes the light gently spill into your home instead of creating harsh shadows and strong glare.
Cut the Sunlight, Keep your View and Your Privacy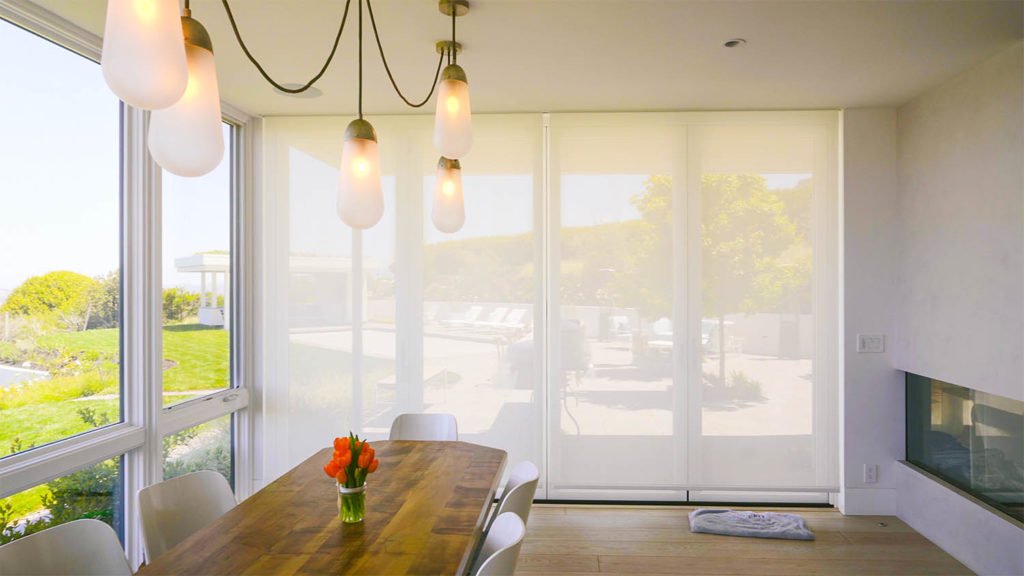 Many of our clients' windows show stunning views, but face the same issue of harsh sunlight coming in for most of the day. They could use our translucent fabric but then they lose their beautiful view. Our dual sided shades are the perfect compromise. The sheer fabric allows you to see out, but the outside can't see in. The inside fabric allows you to see out so you can enjoy your stunning view. Meanwhile, the outside design prevents people from seeing in. It's also highly reflective to minimize the heat and harsh sunlight from coming into your home.
Cooler Home and Lower Energy Costs
All our shades help you cut down the heat into your home, or total solar energy. Solar energy consists of infrared light, visible light and ultraviolet light. All Lutron shades cut down the UV light and visible light, meaning your home runs cooler and costs less to maintain temperature. Depending on how hot your home gets in the summer, shades could eventually pay for themselves!
Control Your Light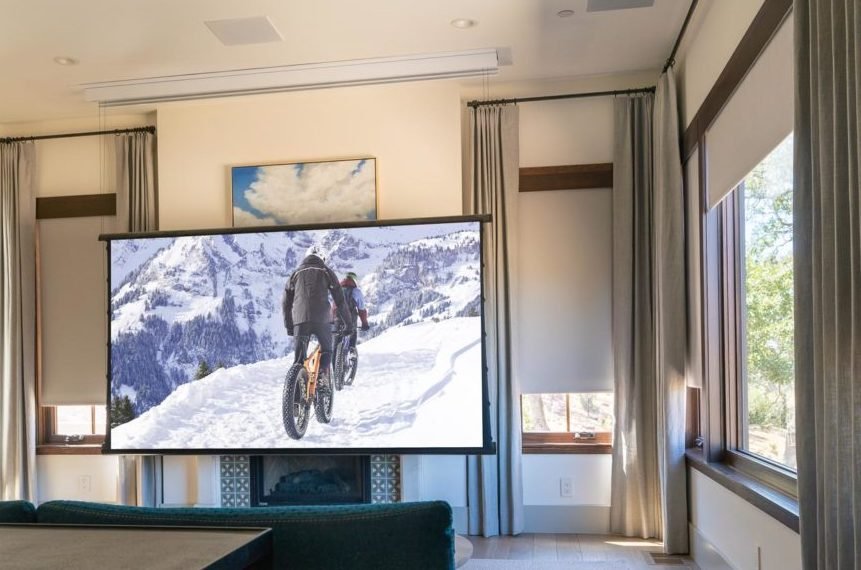 Shades put you in control of the light in your home. Blackout shades help you create pitch black darkness to help you sleep at any time of the day or let you transform your living room into a theater! Our translucent and sheer shades help cut down the harshness and heat that come in from your windows. For those of you with a projector system, shades allow you to enjoy your home theater system no matter the time of day!
Easily Manage All Your Shades
The more shades you have, the more trouble it is to open/close them. We find that most clients with manual shades just leave them down because it's too much work to adjust all the shades in their home at the optimal times. Motorized shades allow your shades to raise and lower automatically on a schedule or based on the weather. Your shades can lower automatically when the sun is harshest, and raise when it leaves. Wake up naturally by having your shades open when it's time to wake up.
As the biggest installer of Lutron motorized shades in the Bay Area, we can help you discover all the ways SoundVision motorized shades can enhance your life at home. Give us a call at 415-456-7000 or send us a message online.