SoundVision offers the most advanced technology and control for your boardrooms, conference rooms, meeting rooms, lecture rooms, auditoriums or corporate training rooms. Our systems are high-end, easy to use and help enhance collaboration increasing the over all productivity of your team.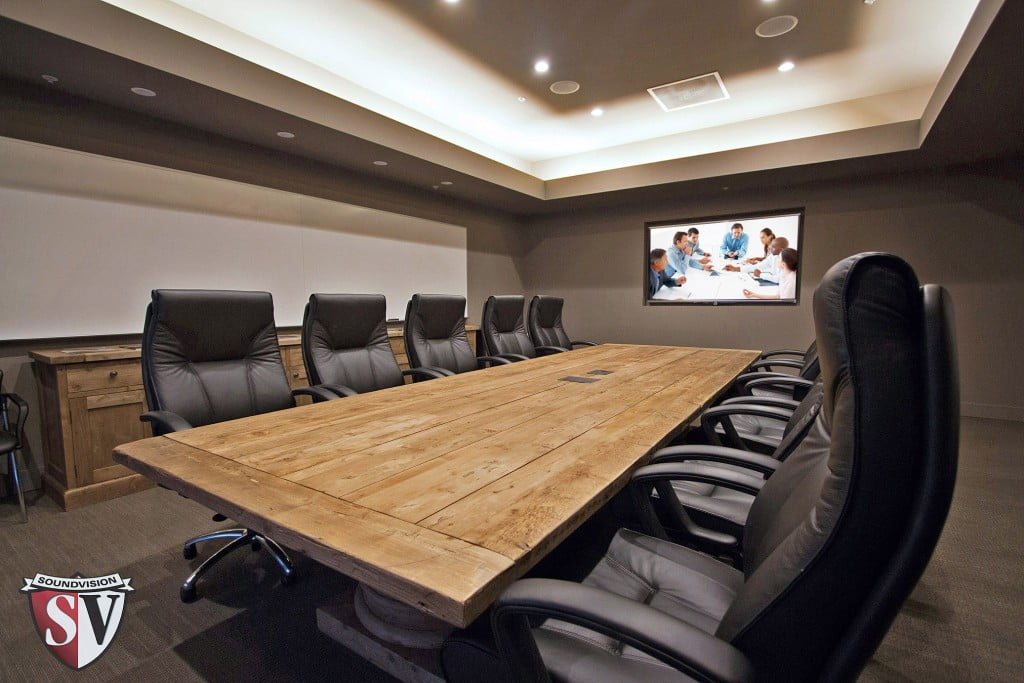 ---
Presentation Systems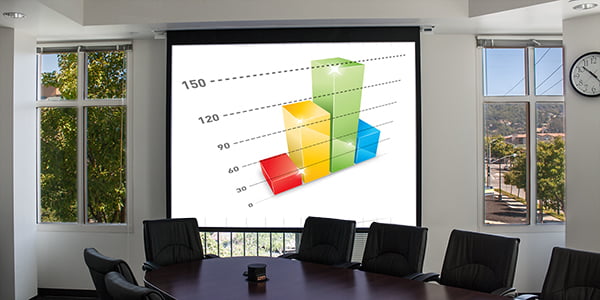 Add style and functionality to your executive boardrooms & conference rooms with a state of the art presentation system and projector screen to display your work and share with teammates on a much larger scale.
---
Corporate Lighting Control
Control lights in multiple zones from wall-mounted keypads, in-wall touchpanels or wirelessly from your smartphone or tablet so you never have to get out of your seat. Set your lights to turn on only when the room is occupied, they will automatically turn on as you enter the room and fade off when the room no longer senses any movement.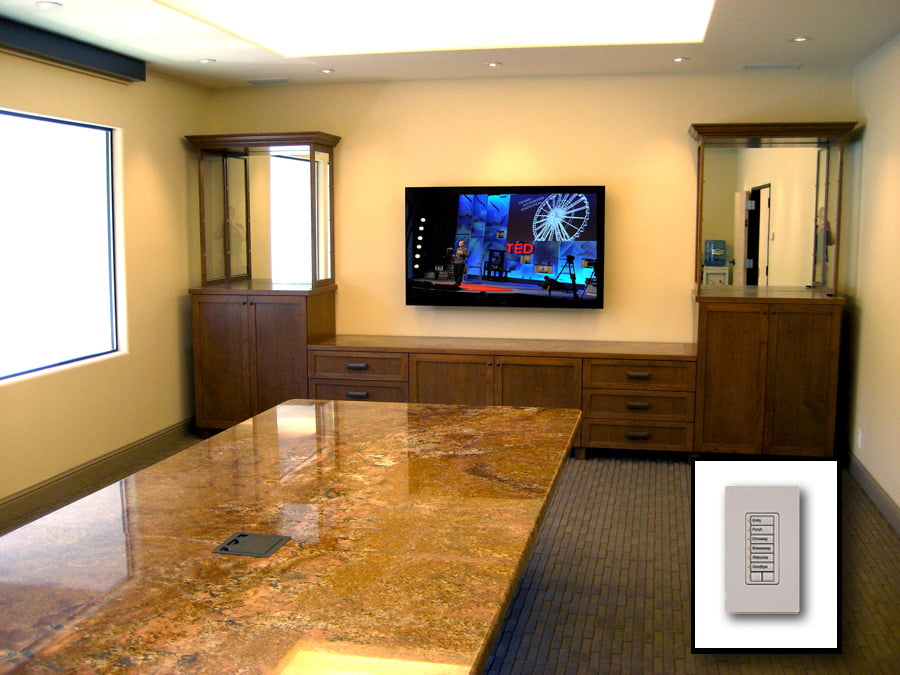 ---
Video Conferencing
SoundVision's state of the art video conferencing systems give you the ability to be face to face with clients business partners all over the world. Adding a sufficient video conferencing system allows you to increase efficiency and productivity while reducing travel costs.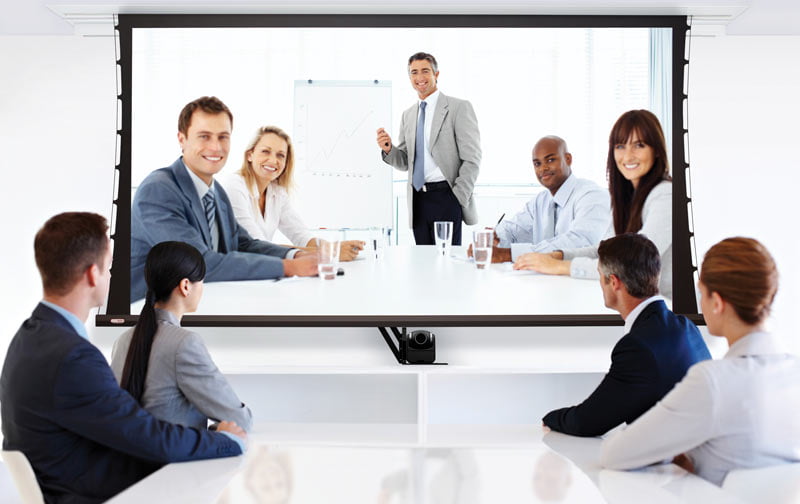 ---
Conference Room Total Control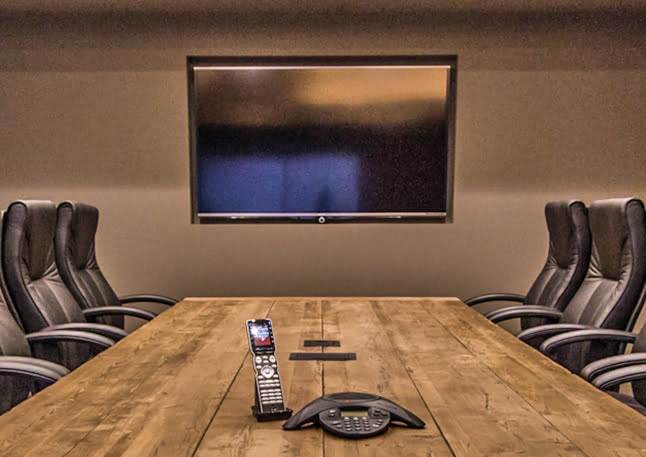 A single URC remote to control your HDTV, projector screen and all of your audio needs programmed by our professional programmers customized for all of your specific businesses needs.
A Flip-Up panel can be custom built into your conference table for HDMI, Ethernet, stereo audio, USB and power outlets access, so anyone can connect a personal device to share with the team without uploading it to a separate system. The Flip-Up panel opens with a single touch and when not in use fits in perfectly with the table, keeping all wiring out of sight.
---
Motorized Shades
Motorized shading systems provide a clean and elegant finish to your office windows. Ultra quiet & available in hundreds of different styles, SoundVision's commercial window shading systems allow you to optimize both daylight & electric light; saving energy and creating a more productive & comfortable environment. When you control how much daylight comes in through your office windows you rely less on thermostats, saving electricity and lowering your bills.
---
Wired and Wireless Networking
Our designers will work with you to develop a wiring plan that is not only ready for the demands of today's network devices, like smartphones, video conferencing systems, tablets, laptops, etc., but will also be ready for you in the future as technology (and your business) continues to advance.
---
Call us today at (415) 456-7000 to set up a consultation and discuss your vision. Come check out our showroom and SoundVision's very own conference room and we can provide you exactly what you need to transform your current conference room into a hub of productivity.