It's no secret that there is a massive supply chain disruption among all industries. There are raw material shortages, trucker shortages and ships waiting at the ports to be unloaded. Unfortunately, the home renovation and automation industry are far from immune to these disruptions. We have seen beautifully finished homes built for custom appliances. However, the owners have been forced to fill these spots with generic, entry-level appliances. Due to backlogs, many home builders and renovators can't get their preferred appliances.
However, here at SoundVision we have worked closely with our vendors to minimize the disruptions as much as possible. We have changed the way we order with our vendors, the way we handle inventory, and the order of operations we install products on-site to minimize site disruptions. Thanks to all the operational changes we've made at SoundVision, most products are arriving on time, and most of our customers have completed homes at the initially promised time. Here's how we do it:
Detecting Lead Time Changes
It was easy to predict how quickly we could get products until recently. We usually could order products as they were necessary for the job. However, our Purchasing Manager has been watching lead times slip and changing ordering strategies accordingly to ensure we get the products our customers need.
Increased Inventory and Product Over-Allocation
As products get longer lead times, they become even more challenging to get. Every other customer is also trying to fulfill their orders for the same projects. Unironically, this scarcity causes the lead times to grow even more since the quantity requested is consistently lower than the demand. To combat this issue, we over-allocate products when we order. Our extensive order history allows us to predict general ordering trends to make sure we can order enough products, even with extending lead times. We do hundreds of projects every year, so this extra inventory takes up a lot of space. As a result, we opted to expand our warehouse storage by nearly 50%.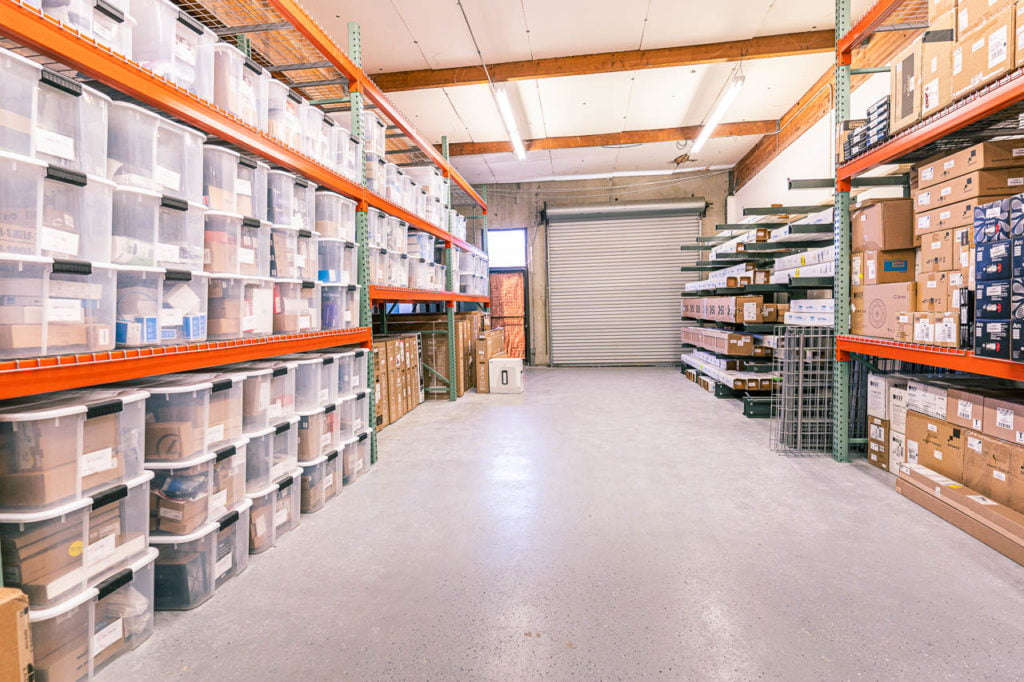 There are some products with backorders of over 105 days! When we have an opportunity to allocate a product, we make sure to order enough products to hold us over until the next lead time update. This process would seem backward compared to the traditional just-in-time ordering method in any other business climate. Still, this practice has allowed us to keep projects moving on time.
Speaking Directly With Manufacturers
Thankfully we do enough volume, so we don't have to buy indirectly through distributors and can purchase directly from the manufacturers. We have been regularly talking to and meeting with our primary manufacturers to help understand how product availability is changing. There's no point in guessing or predicting lead times when we can get answers straight from the source. Because we are the top company in the Bay Area, many vendors come meet with us regularly to keep us up to date with their product lines and supply chain status. We also met with some of our vendors at HTSA, where companies like Crestron, Lutron, Sonos, Savant, and Control4 shared how their production, lead times, and inventory are improving. Although it is unfortunate to get lead times as long as 32 weeks, knowing if this lead time trend is improving or worsening helps determine how much product we need to allocate.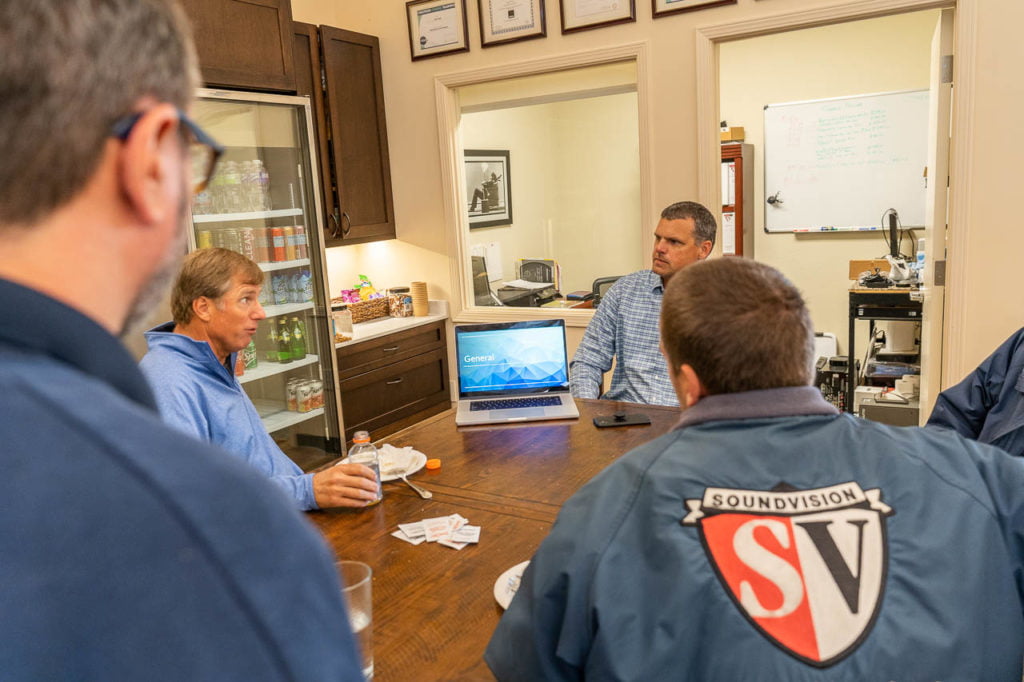 How Are Projects Affected?
Even with all our precautions, we are still vulnerable to supply shortages. In these rare instances, we do our best to give our customers stop-gaps while they wait so they can begin enjoying them sooner. If our client is waiting for network equipment, we'll get them other network equipment to hold them over. If our client is waiting for speakers, we'll get them placeholder speakers so they can still enjoy music.
Regardless of lead times, our primary goal is the same as always: deliver a quality product for your home. We will never sacrifice quality in the pursuit of saving time. That's why we'd rather leave a client waiting to have things done right rather than rush to somehow piece together a final product. Our clients forget about the wait times a year after the installation, but they remember the quality.
If you're looking for a quality home AV install in the Napa, Marin, San Francisco or Sonoma area, call us at 415-456-7000 or send us a message on our website. We're happy to answer any questions and help you understand what options there are.