When it comes to any home improvements, the work is only as good as the tradesman. That's why here at SoundVision, we constantly evaluate and adjust our work environment to make sure it attracts the most skilled technicians in the industry. We want technicians that aren't just the most talented tradesmen in the Bay Area, but can also respect your home like their own. In an increasingly competitive employment market, SoundVision has had no issues attracting new talent thanks to a supportive work environment, skill development and growth opportunities, a voice in daily company operations, access to cutting-edge tools from premiere brands and industry-leading compensation.
Opportunities To Improve Skills
Few industries evolve as quickly as ours. Each year, new technology comes out in hopes of becoming the next big thing. Even things as simple as software for home control systems can drastically change over 12 months. We don't want our technicians to feel outpaced by other prospective technicians. Instead, we offer our technicians several opportunities to refresh their skills and learn new ones.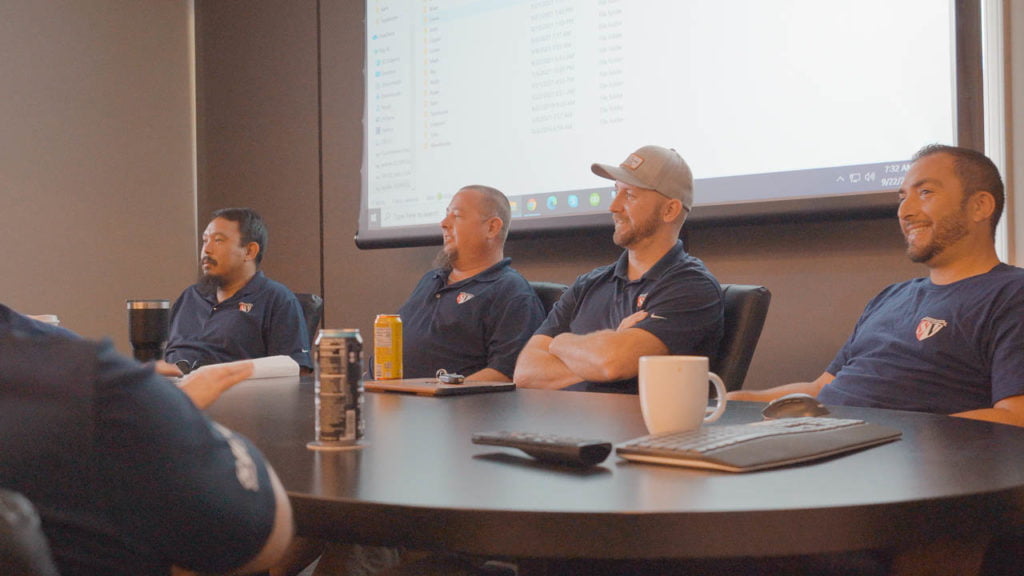 One opportunity we provide is in-house training every other week. In these meetings, the team discusses and practices installing some of our most popular solutions. Our in-house testing benches ensure the training is as similar as possible to an actual customer's install. The meetings are shared with all technicians, allowing them to learn from each other as well.
For those looking to expand their skills further, SoundVision allows every employee to go to a paid training event of their choice. To incentivize our team to take advantage of this opportunity, SoundVision covers all expenses associated with the training including travel and lodging. This program is offered annually to every employee, allowing our team to diversify their skill sets as much as they wish.
Those who grow their skills and show leadership abilities may be given opportunities to become project managers. Our two newest project managers previously started as SoundVision technicians.
A Voice In Company Operations
Although SoundVision is one of the most renowned home integrators in the industry, we're still made up of a small team of 25 employees. This means everyone in the company is treated as an equal and can have a say in daily operations. Their feedback is arguably the most valuable: They are in the field every day, seeing firsthand how effective our operations are in practice.
Every other week, the entire team meets to share some work they have done that they're proud of. It's also a time to share and foster ideas. In the past, technicians have brought up workflow recommendations that we still use today. SoundVision works best when everyone works as a team, so everyone gets equal input.
Brand New Tools and Vehicles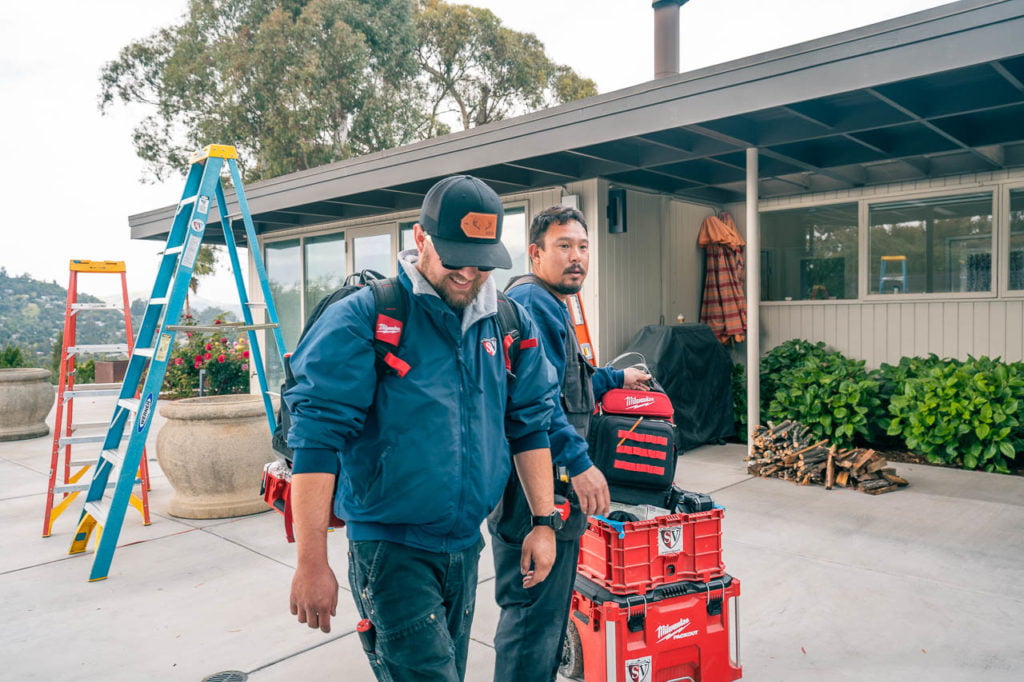 Even if we curate a great team of technicians, they can only be as good as the tools they're given. That's why we fill our vans with tons of tools from brands like Milwaukee to help them prepare for any job. If there is a better tool they want, every technician has a company credit card so they can go get what they need. If it makes their job easier, we encourage them to share what they've purchased during our company meetings. If our team likes it, we'll make sure there's one available in every van! It's one of the many ways we work smarter, not harder.
It's not just the tools that are cutting edge, the vehicles are too. There's no need for our technicians to use their own cars. We put our technicians behind the wheels of a well-maintained fleet with newer model year vehicles. A newer fleet means our technicians don't have to worry about breakdowns and will always have ice cold A/C on the hottest days.
Compensation and Industry Leading Work-Life Balance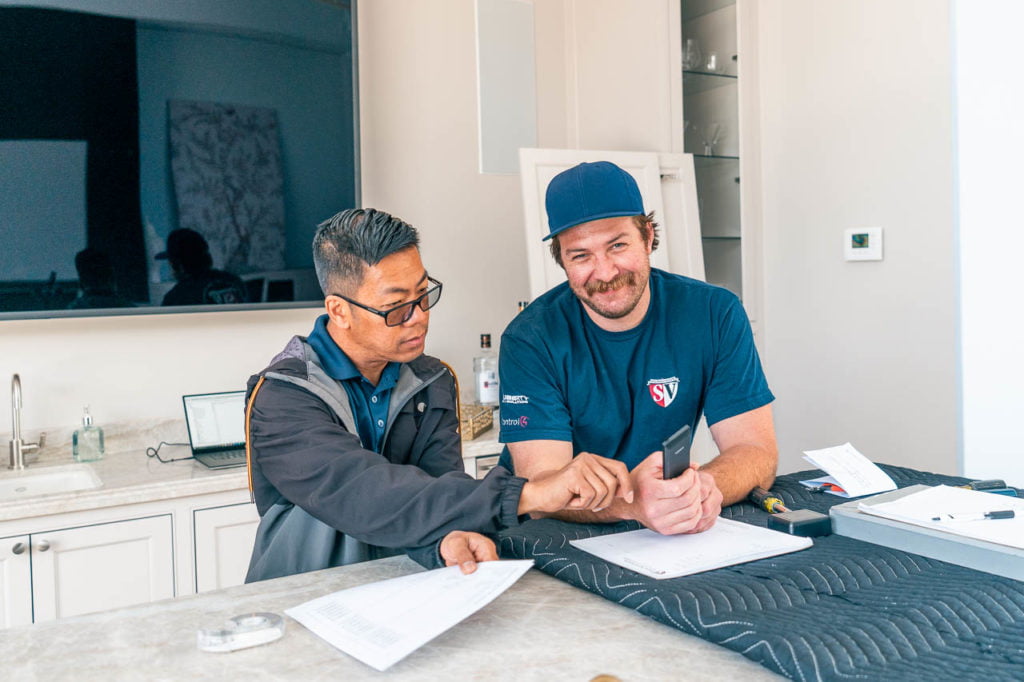 We believe good work deserves good compensation! That's why we offer some of the most competitive salaries in the area, including a 401K with matching. We also believe that when SoundVision wins, we all win. That's why we have profit sharing for all our employees every year, which is like an extra month's salary! The more work we do, the more profit-sharing is available for the team.
However, compensation extends beyond just money. Many companies want to have you working as much as possible. SoundVision on the other hand believes in a strong work-life balance. One way we do this is by approving all requests for time off. It doesn't matter if someone asks for the day off a week in advance or six months. The result is the same: approved!
To us, our employee's time out of work is just as valuable as their time at work. That means we have a work schedule, and we stick to it! Our technicians will never work weekends and very rarely work evenings. This consistency gives our staff the confidence to make plans on work nights and weekends without the risk of missing them.
A Dream Work Environment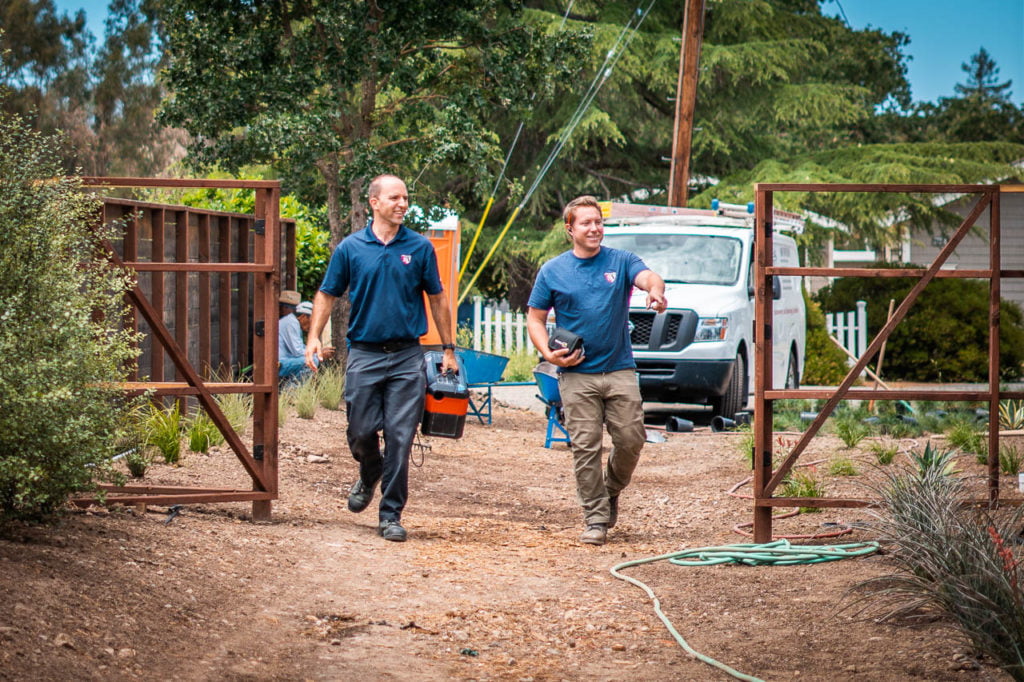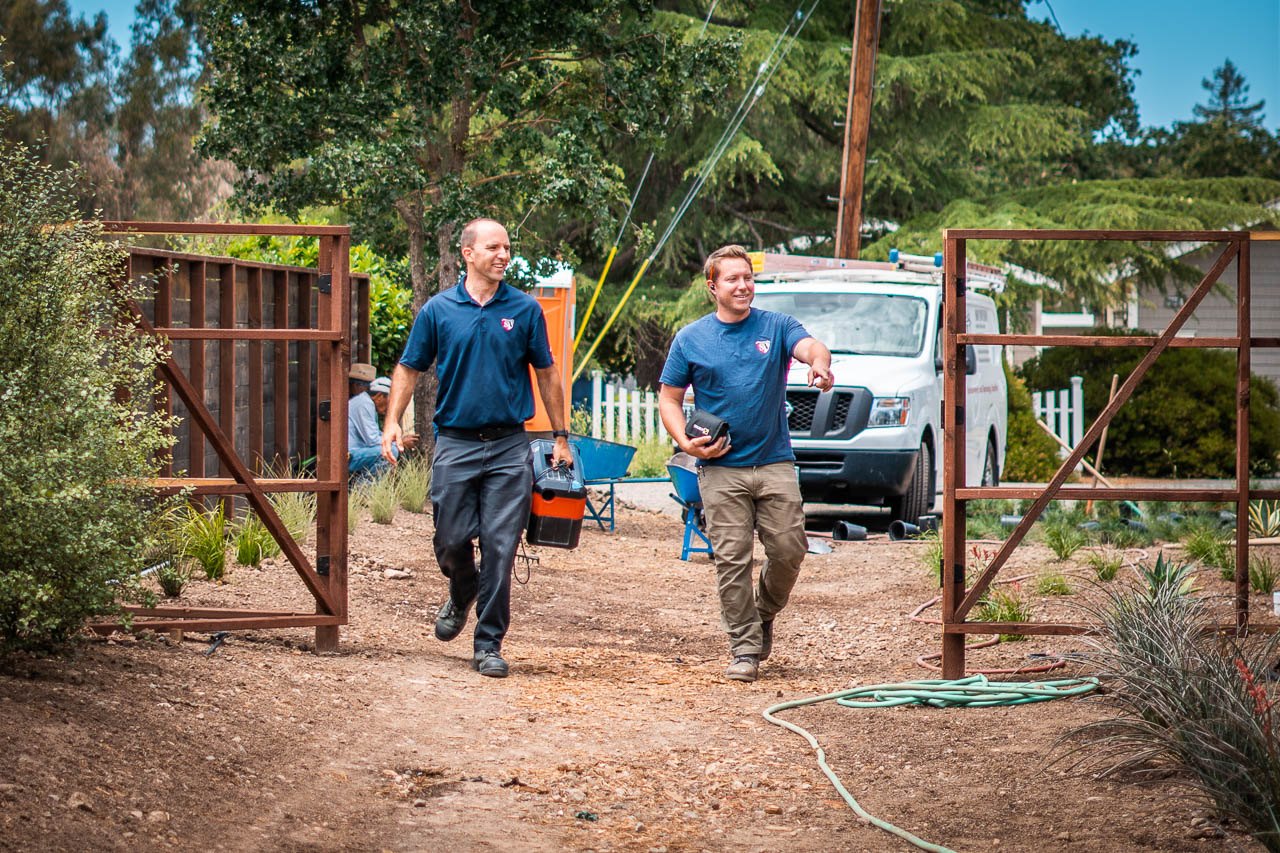 Even though we have great compensation, our employees stay because of our work environment. On top of all the perks we've already discussed, technicians have access to a kitchen with a drink fridge, fully stocked by SoundVision. Anyone can tell us what they want to be stocked in the kitchen, and we'll add it. Technicians can start each day by grabbing their favorite drinks and snacks to enjoy throughout the day.
If you or someone you know would be a good fit for SoundVision, have them apply here. Alternatively, if you like the lengths we go to ensure we have a team of the best professionals in the industry, give us a call and use SoundVision to simplify the technology and entertainment in your home.