As televisions get thinner and thinner, we're constantly on the lookout for a TV that takes up as little space as possible. Long-gone are the days when a television might be considered a piece of furniture on its own. Much like the screens we're accustomed to seeing in science fiction films, the dream has always been to have a TV that was part of a window, or a wall. We are now living in that future.
Enter: the Wallpaper OLED HDTV from LG.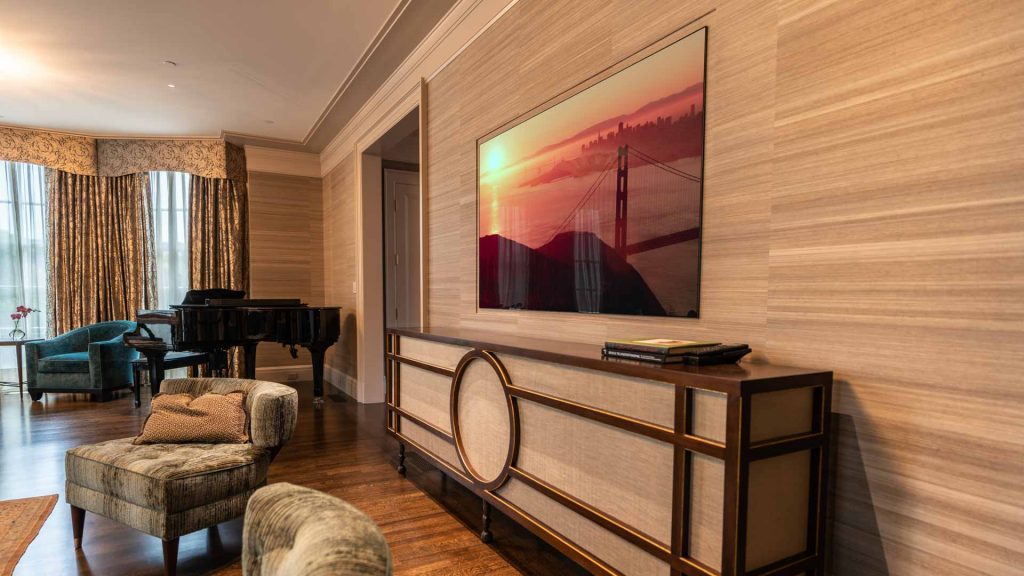 At just over one-eighth of an inch (0.15″ – 2019) thick, this marvelous OLED display can fit on any wall in any room and take up next to zero space. No need for a wall mount or to cut out a niche. This screen mounts flat against the wall, and would go unnoticed if it weren't for the fantastic image it produces.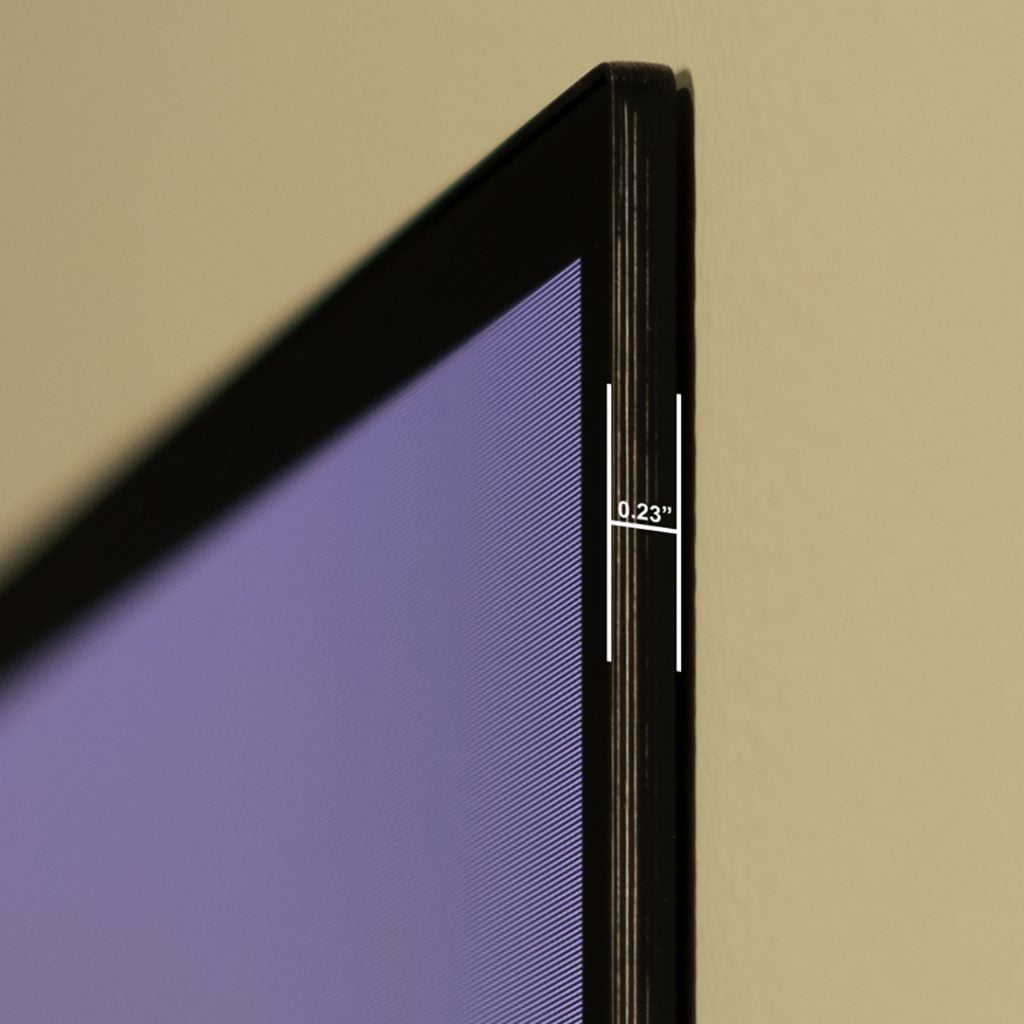 Organic Light-Emitting Diode (OLED) Technology:
OLED screens allow for absolute blacks in an image, and create dazzling brights. We don't realize it until we see how every LED/LCD television just isn't quite as good. Because an LED/LCD television is made up of a bright white background with an LCD in front of it, it's never going to achieve the absolute contrast of blocking out all of the light for the darkest areas of an image.
Another advantage of the OLED screen technology is the nearly impossible viewing angle. You may have noticed that while moving away from the direct center of the and LED/LCD television that the image begins to degrade. This is due to the technology that has a white light shining through an LCD pixel, which narrows the angle from which that light can be seen. This may be perfectly acceptable for certain room arrangements.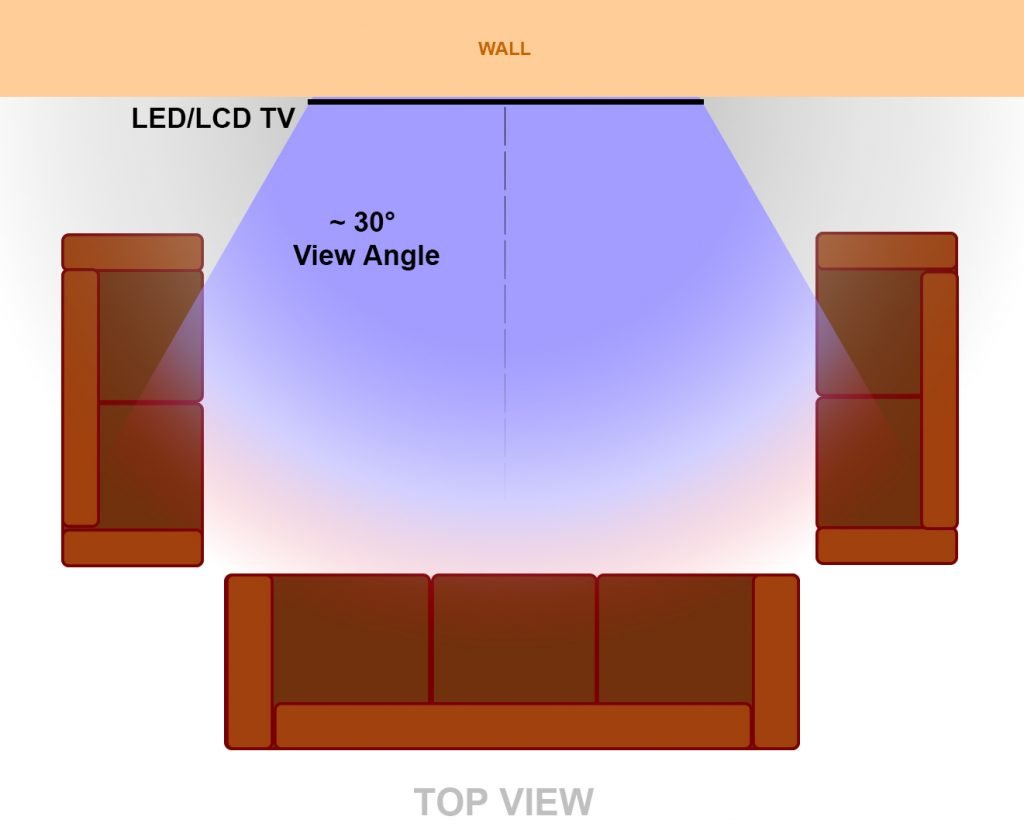 See how the viewing angle doesn't quite reach the seating on each side? This would be perfectly reasonable if this entertainment system were only viewed from the sofa directly in front of the TV.
OLED screens, however, offer a far wider viewing angle before the image loses any quality. This extends the available viewing area for larger rooms. The outstanding viewing angles and image quality are impressive on their own, but this television truly shines when integrated into the design of a new or remodeled home. The low profile allows this screen to seamlessly become a part of the décor, and can become an art piece when not in use.
The stunning thinness of this television must be seen in person to be believed. Call or stop by SoundVision to experience the crisp, vibrant image in our demo room, along with many more entertainment options that are guaranteed to impress.