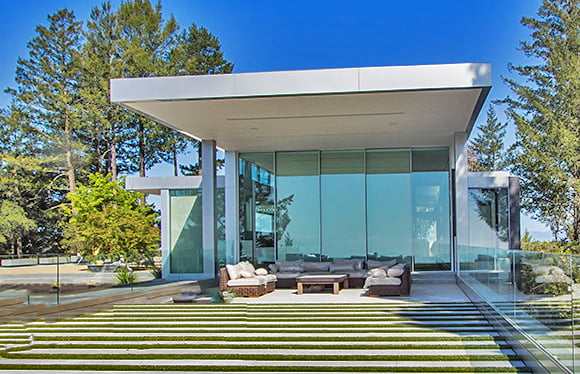 The goal when designing this St. Helena house was to preserve the modern aesthetics of the home and keep the electronic intrusion to a minimum. We have many solutions for those who want the best technology, but prefer a discreet alternative to maintain the style of their home.
WHAT SOUNDVISION DID:
55″ TV on motorized articulating arm
60″ TV on motorized lift with swivel hidden in cabinet
22″ TV on motorized lift hidden in kitchen cabinet
28 in-ceiling speakers
4 dome style surveillance cameras
Master Bedroom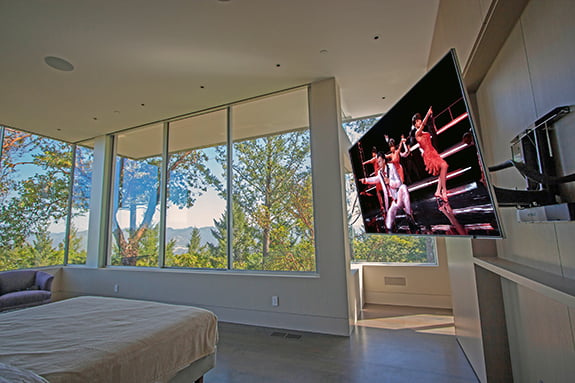 In the master bedroom SoundVision installed a 55″ TV on a motorized articulating arm that lies cleanly on the wall when not in use. When watching TV from either the bed or seating area, clients can chose from the presets on the remote to automatically adjust the TV to the perfect viewing angle depending on their preferences. When the TV is turned off it returns to the wall for the cleanest look possible.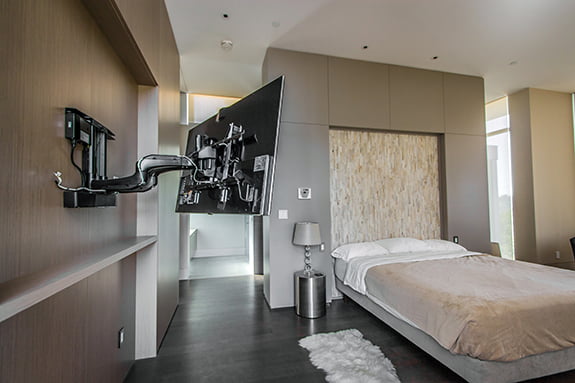 Living Room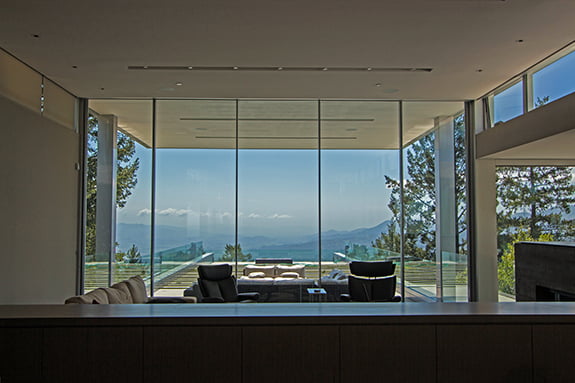 The living room is a great open room with views of the mountains, they could not have a TV blocking their luxurious views, so SoundVision proposed a solution. We installed a 60″ TV on a motorized lift that remains in the cabinetry of the living room, when turned on the TV rises and swivels 180° so guests are able to watch from the living room area or turn the TV to watch from the dining and kitchen area, versatility at its finest!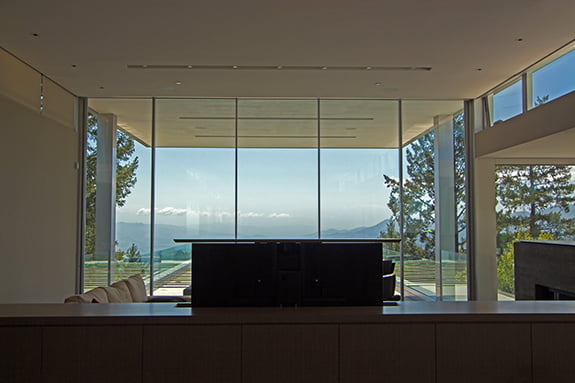 Kitchen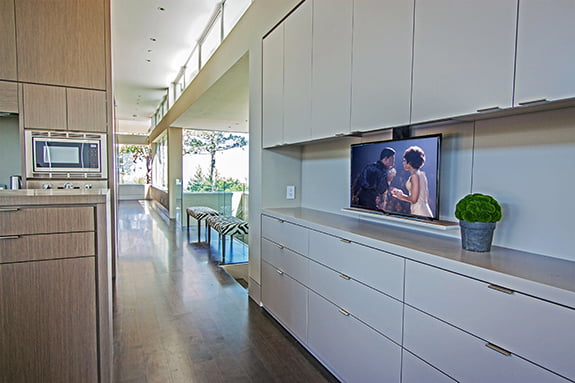 Our clients wanted a TV in the kitchen, but didn't want it interfering with their counter top space. SoundVision installed the TV on a motorized TV lift in the kitchen cabinet. When not in use the ultra-thin 32″ TV remains in the cabinetry, but when turned on the TV lowers from the cabinetry and hovers above the counter top. The perfect hidden technology…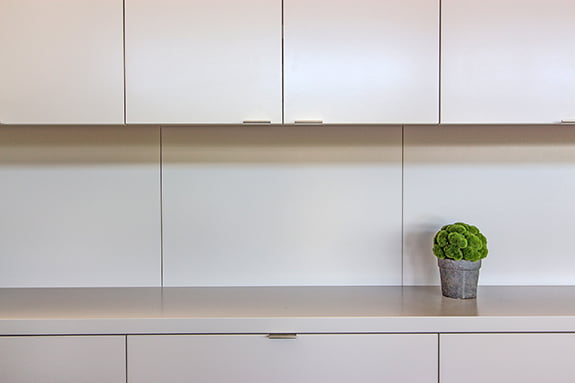 Surveillance & Security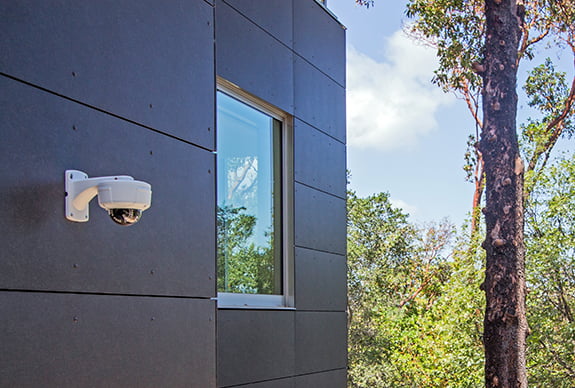 SoundVision installed a security system with full perimeter door and window coverage including smoke detectors, carbon monoxide detection and sprinkler flow detection. Four video surveillance cameras were installed and hooked up to a network video recorder, so the homeowners have the ability to check in remotely from the app on their iPhone or tablet for peace of mind when they're away and the utmost safety when they are home.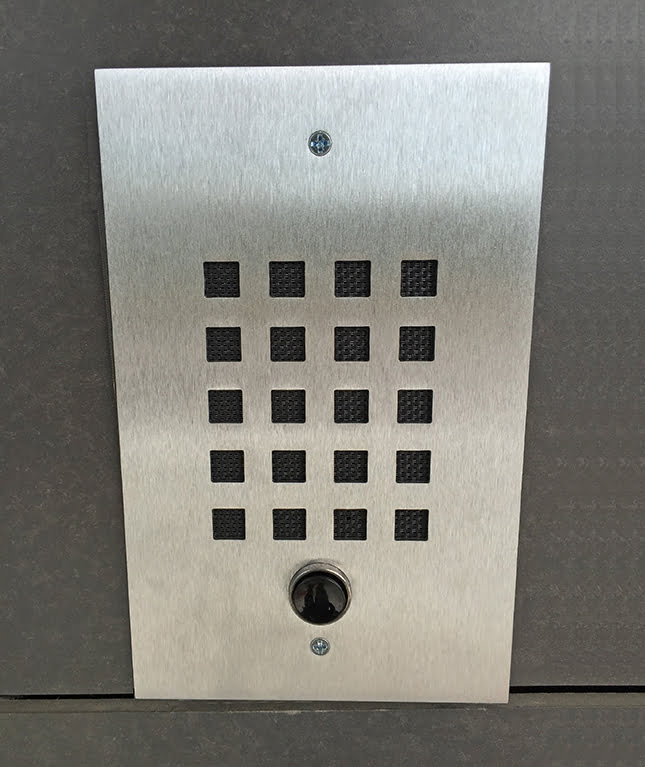 Every SoundVision Install Gets:
A low-price guarantee
A lifetime guarantee on workmanship
A simple to use system
A clearly defined scope of work
An in-house service and support team
Industry-leading workmanship, documentation & attention to detail
 CHECK OUT MORE PROJECT PROFILES TO SEE SOUNDVISION'S FINEST WORK!
If you are interested in hidden technologies give us a call today and see what SoundVision can offer you, from TVs behind motorized art TVs, built into mirrors or hidden in cabinetry we have the right solution for you. We'll set up an appointment to see our very own showroom and see what SoundVision can offer you!