At first glance, it might seem like an oxymoron – achieving high-quality sound from a small speaker opening. We were skeptical at first as well. However, it's precisely what our customers want – impressive sound quality with minimal visual impact. We have invisible speakers that provide good sound quality, but they can't match the performance of a traditional, full-sized speaker. We initially thought that a small speaker opening couldn't deliver a similar level of performance as a full-sized in-ceiling speaker. However, to our surprise, we were wrong.
Delivering On Impossible: When Sound and Aesthetics Collide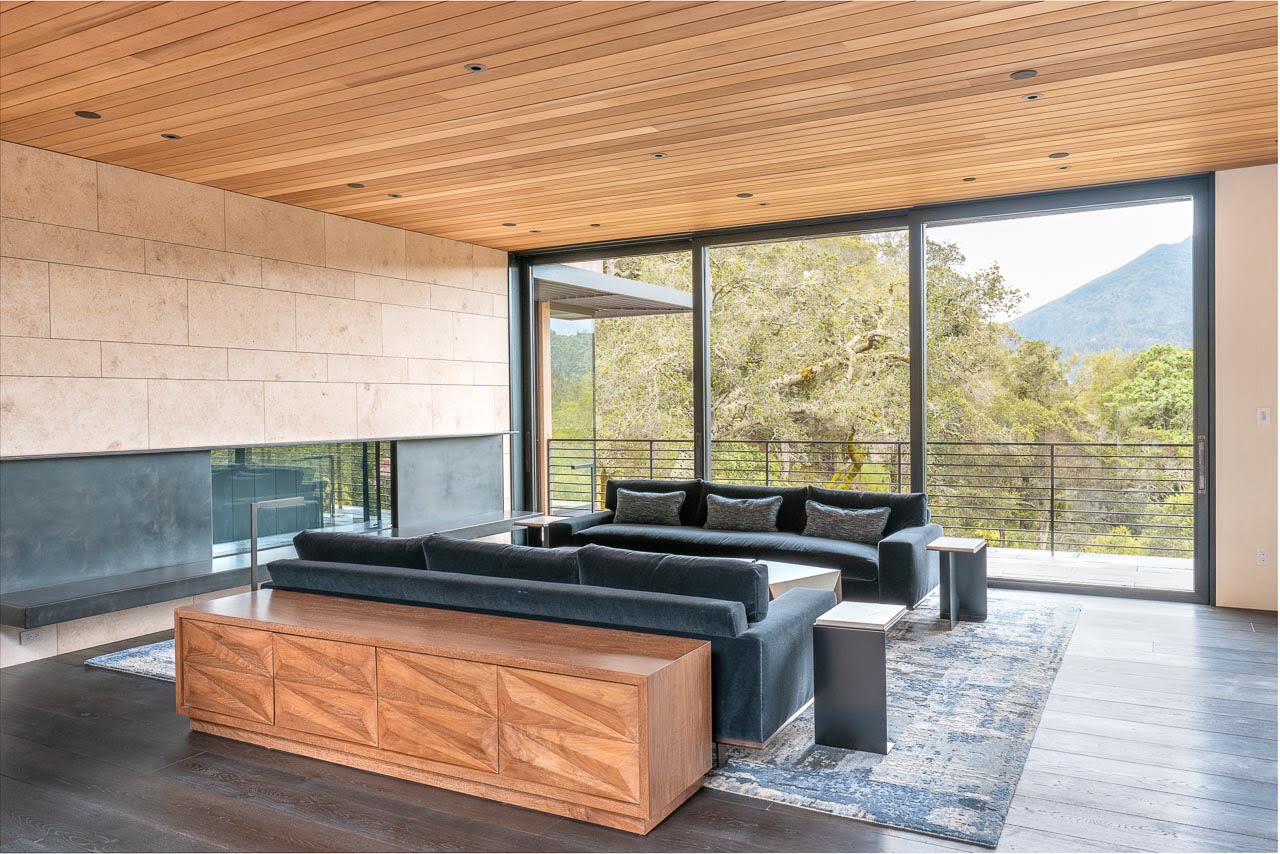 The James Loudspeaker Small Aperture Series is a game-changer for home aesthetics. These speakers offer high-quality, full-range sound you'd never expect from such a small, discrete speaker opening. No wonder it's one of our most popular offerings!
Its small, three-inch speaker opening is over 75% smaller than a traditional in-ceiling speaker. Its compact size makes it as unobtrusive as a small downlight. This product helps make high-performance audio not compromise your home's aesthetics.
How A Small Opening Delivers Big Sound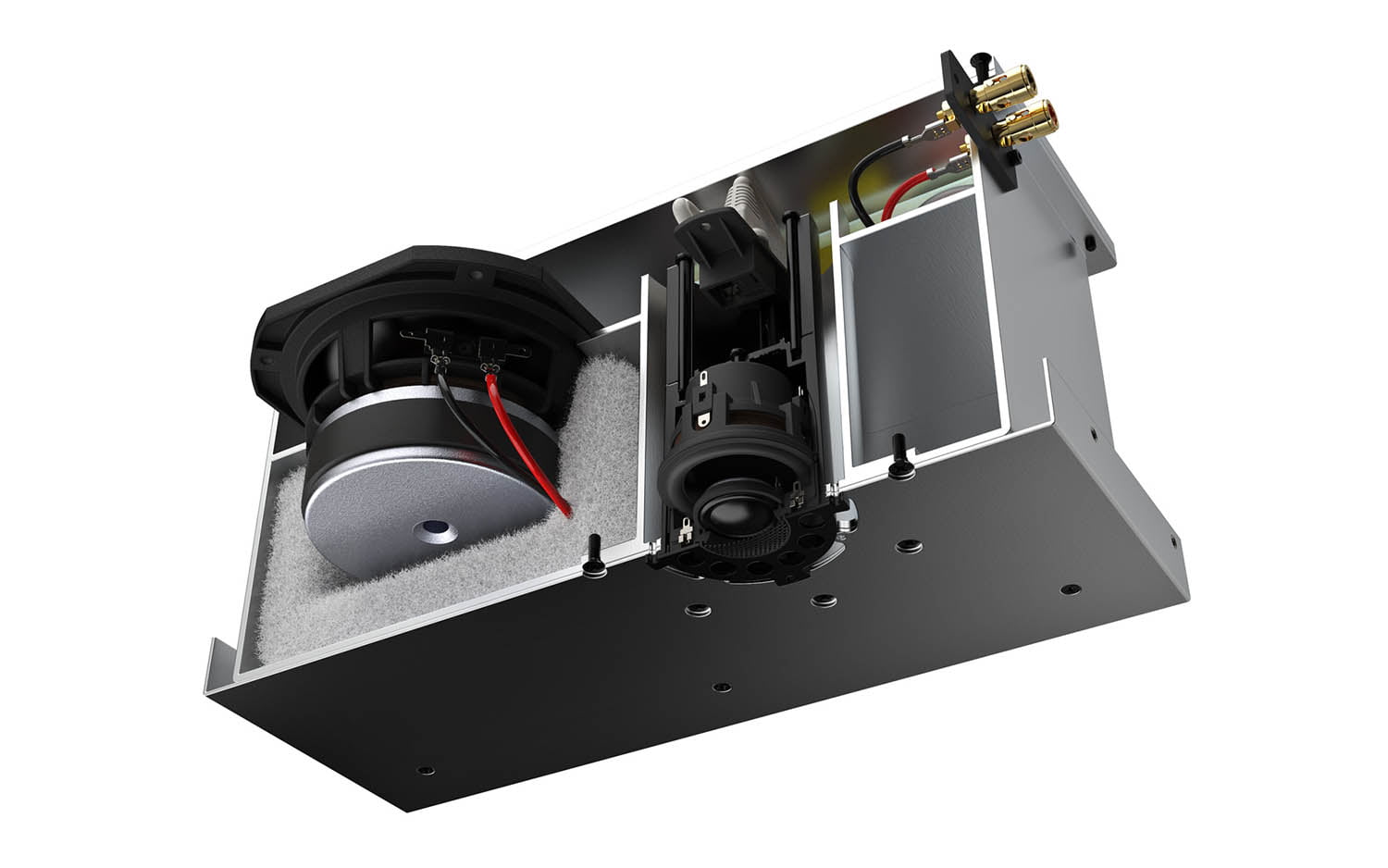 Don't let the small size mislead you. Although the opening may be small, the entire speaker is a large enclosure that gets mounted in your ceiling. Inside the enclosure is a large, high-performance speaker. The unique enclosure design helps the sound travel out of the small opening with beautiful fidelity. The result is music as good or better than larger in-ceiling speakers.
Taking "Minimal Looks" To An Obsessive Level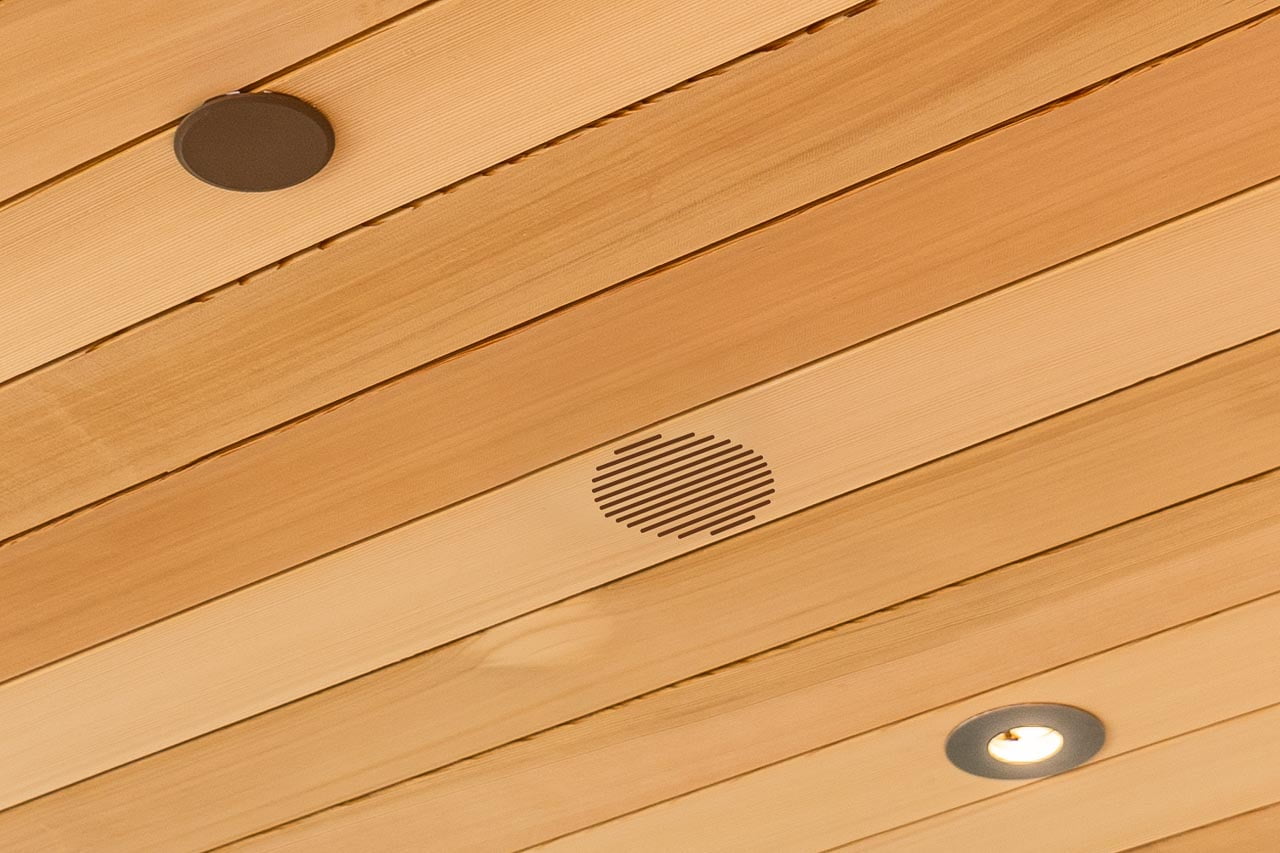 James Loudspeaker goes the extra mile to make their speakers visually appealing. They offer options to help their speakers blend seamlessly into your ceiling, like a round or square opening for their three-inch speakers. This way, your in-ceiling speakers can match the shape of your downlights and sprinklers.
All these speakers can be installed with a flush mount to make them less noticeable. While a traditional speaker grill protrudes from the ceiling, the flush mount is much harder to spot. This helps the speaker blend in with your other flush mounted downlights.

If even the thought of flush speaker grills seems unsightly, we can install the Small Aperture speakers without any speaker grills. Instead, we can have your ceiling finish go over the enclosure and then laser-cut an opening. These small slits would serve as a nearly invisible speaker grill that blends seamlessly with the rest of your ceiling texture, regardless of the finish.
If Aesthetics Come First…
We understand that some people are willing to make sacrifices in sound quality in the pursuit of aesthetics. We see it all the time. Customers choose the Frame TV over higher-end traditional TVs. If you dream of having audio throughout your home without any visual indication, we have speakers that can play through the wall with zero opening. Yes, you read that right. Do they sound as good as the James Small Aperture? We don't think so. However, our invisible speakers are becoming an increasingly popular solution to play music without any speakers in sight.
If you don't know what option is best for you, talk with one of our SoundVision Engineers at 415-456-7000. Alternatively, let us know what you're looking for in your home audio system through our online portal.