SoundVision is partnering with Redwood Security Systems Inc. to provide ongoing monitoring and service for your alarm system.
Beginning June 1st, 2019, Redwood Security Systems Inc. will take over the monitoring and support for all SoundVision alarm system clients and will provide services for future alarm installations.
For any questions regarding the system or ongoing monitoring, their contact number is 415-388-5355.
When installing a security system in your home, it is important to cover all bases. At SoundVision, we do more than just put an alarm on the inside of your house or business. We are the leader in integrated security and alarm systems because we are confident that our combination of security products and services will cover every part of your home, inside and out. We start by ensuring that every door, window, and entryway is covered. If a small window on the top floor of your home or business is unprotected, you have a weakness that can be exposed in the case of a burglary. However, covering every entry is only the beginning…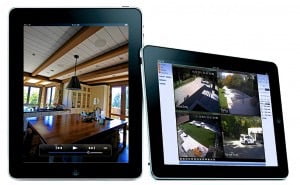 Most security companies set up the same type of system. They install an alarm with a password. If your alarm is set and the alarm is tripped, you have a specified amount of time (typically around 30 seconds) to deactivate the alarm. As the system is waiting to be disarmed, an alarm will sound on the inside of the house or business. If the alarm is not disarmed in the specified amount of time, the police are informed of the unauthorized entry. From this point, it takes an average of three to ten minutes for the police to arrive at the scene. This gives the intruders time for a "smash and grab" burglary. This is the most common type of burglary, in which the intruder will smash a window, head straight for the master bedroom or bathroom, quickly grab what they can, and then get out. By the time the police arrive, the intruders are often far from the premises. This type of alarm creates a false sense of security, and can often be ineffective.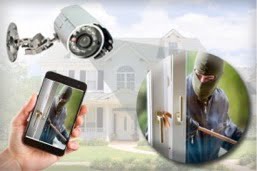 With our security systems, we try to eliminate this ten minute window the intruders are given to work with. Our systems start with high definition security cameras. With a variety of different cameras available to fit the necessary area, you will be able to see any desired portion of your home or business, whether it's the middle of the day or the dark of night. Our cameras are connected to your smartphone or tablet through a variety of available apps to allow you to view real-time video without needing to be present. These apps also allow you to monitor and arm your alarm system, lock and unlock doors, raise and lower your shades, and turn the lights on and off from outside the home. These additional features allow you to give the appearance that you are home while you're away.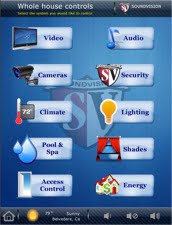 Our alarm systems, which include glass break sensors, screen cut sensors, heat sensors, and laser sensors, as well as fire sprinkler alarms that immediately alert the fire department (preventing extensive water damage) work in a unique and effective way. If the alarm is tripped, a bell will sound on the outside of your home or business, alerting neighbors and passerby's of the intrusion in progress. If the break-in occurs at night, the outside lights will turn on to show those in the surrounding area what is happening. You and the police will both be alerted when the intrusion occurs.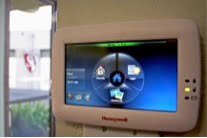 You worked hard for your home, and it can be devastating to see it burglarized. Most security systems simply make you feel safe without the features to actually keep you, your family, and your home out of danger. You want more than a feeling of protection, you want to be protected.