Knowing what's happening at your front door has never been more important. A recent Safewise survey shows that over 260 million packages were taken in 2022, with San Francisco being rated as the most package-thief drawing area in the country. With this rise in package theft, we feel smart entryway systems can help keep your home and packages protected. Thankfully, plenty of great options are on the market to keep your front door safe.
The Problem With The Current Doorbells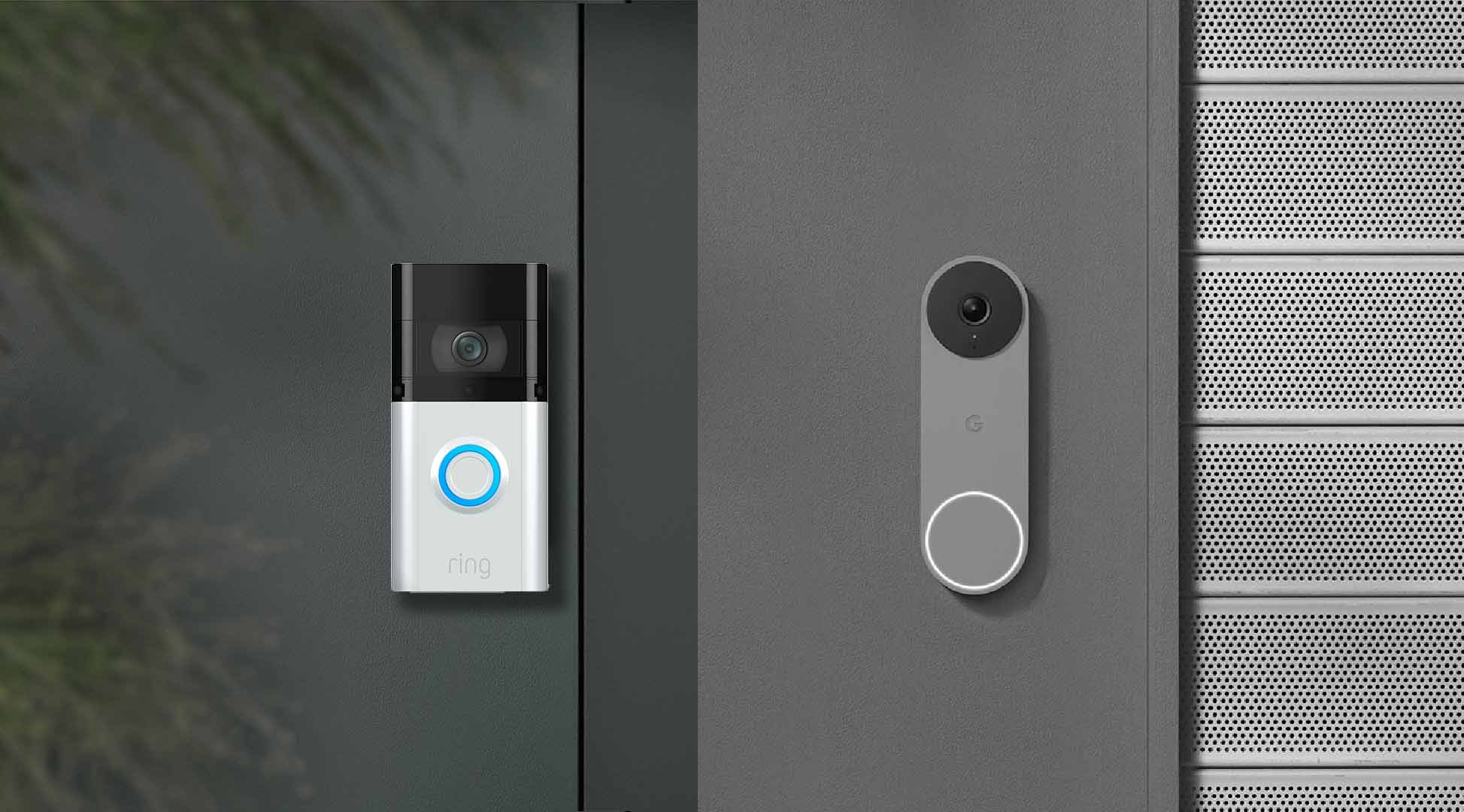 However, smart doorbells are doing too little for our homes. They fall short on aesthetics with a cheap-looking, plastic body that cheapens the first thing people see at your front door. They fall short on features too, by not including key functions that make sense for the front door. It's as if they were so focused on being a better version of other doorbells that they didn't think of what they could be. However, if you're looking to revolutionize your home's entryway, there are some great options.
Where Doorbells, Design and Gate Control Converge
Entryway systems by SoundVision are as customizable as the rest of your home while delivering all the features you want at your front door or front gate.
You still get all the great features you love about the Nest and Ring, including the camera, the ability to speak back to visitors, night vision and the doorbell. However, all those great features can now be paired with additional features and an aesthetic that perfectly harmonizes with the rest of your home.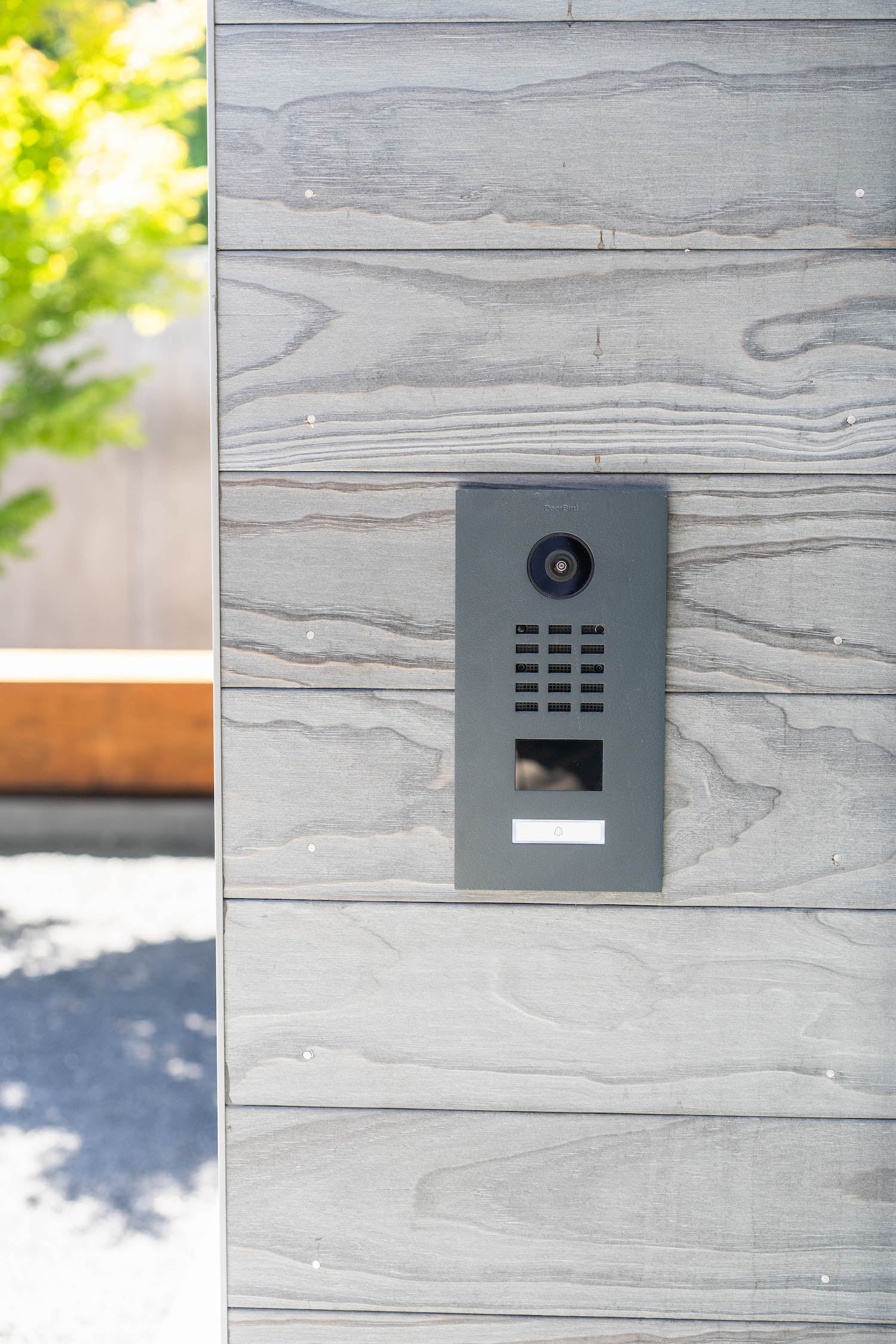 Now Control Your Lights and Strikes
Do you need help identifying who's at your door through the camera? No problem! While watching a live feed of your front door, you can turn on your entry light right from the app. Is it someone you want to let in? You can also unlock your door and let your guests in as well.
Some of our customers have multiple entryways: a gate at the street and another by the door to their home. If you have this system at both, you can quickly cycle between the two and get notifications for both. You can get notified of a package delivery at your gate, unlock it, tell them to come in, and then watch them drop off your packages from your front door. Having the flexibility to selectively let people into your front yard, including package deliveries, can drastically increase the safety of your home.
Not Limited To App Controls
Each solution is built for the customer, and part of that is customizing its features and layout. On top of the standard features people expect from a smart doorbell, you can also add many other features like a keypad, a card reader, a number of call button styles and even a biometric sensor (finger print reader) to get access. You can add temporary keypad passcodes for guests or for deliveries so they can drop off your packages right at your door!
Design Piece: Customizable Aesthetic
The best feature is how customizable you can make these door stations. These doorbells don't leave an ugly plastic doorbell on the front of your home. Instead, you can pick from different metal finishes like stainless steel, brass, titanium, oil rubbed bronze and more. If metal doesn't match the aesthetic of your home, there are over 40 semi-gloss colors! You can flush mount your door station, surface-mount it to give it depth or even mount it on a post.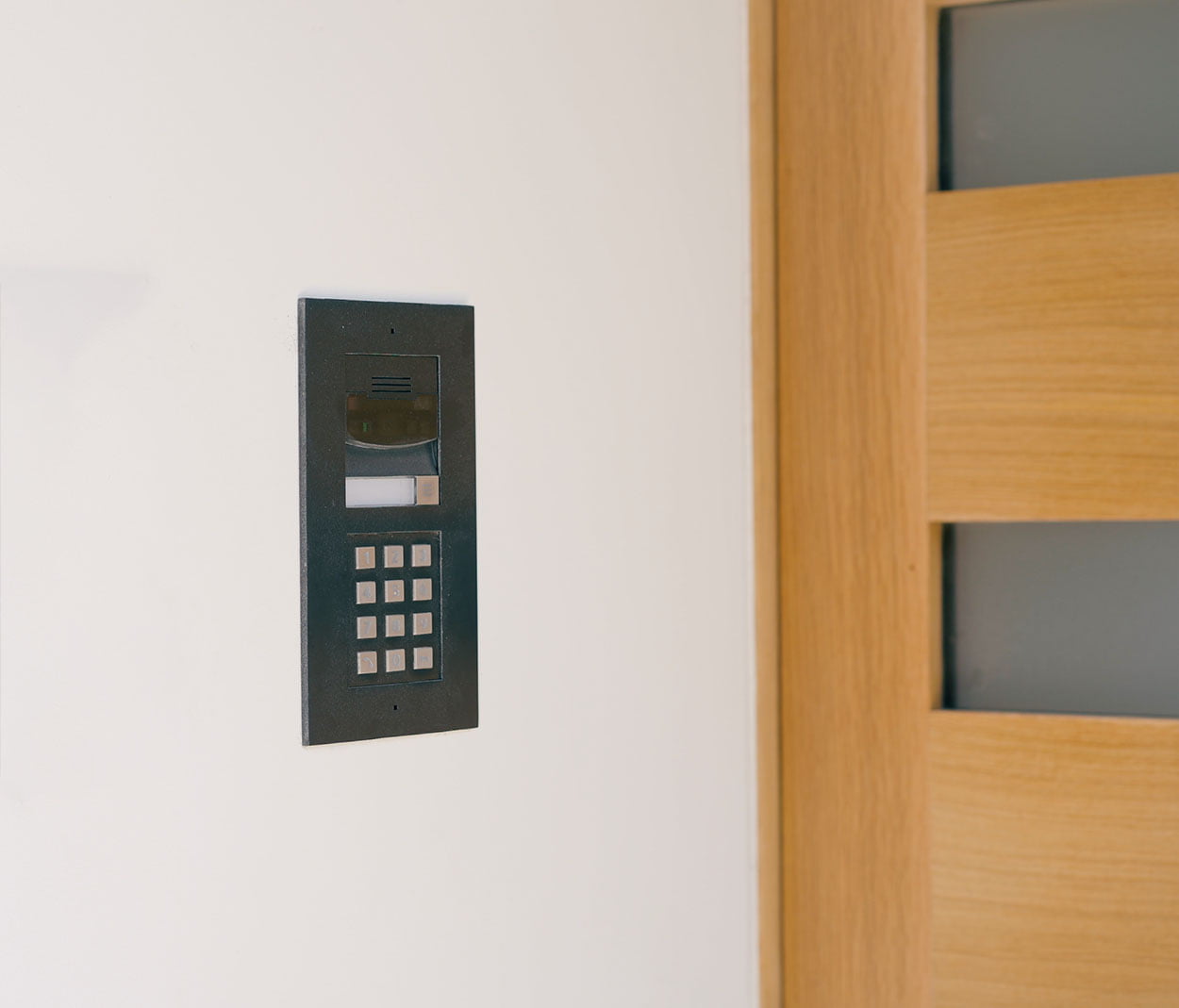 Should You Move Away From Traditional Smart Doorbells?
It depends. Do you only want to see who's at your front door? If so, solutions like the basic Nest and Ring doorbells will serve your needs perfectly. However, we feel that having gate and door controls brings an additional layer of security that a camera alone can't offer. Our systems allow you to have a code exclusively for deliveries that opens a spot just for packages. You can also see who's at your door and let them in. Not to mention the diverse customization allows it to blend perfectly in with your exterior decor. Anyone who has hired a designer or architect to get their home to look just right will recognize this as a no-brainer to maintain that cohesive look.
If you need help deciding which option is best for you or need an installer, call us at 415-456-7000 or send us a message online.