We like the DoorBird doorbell and intercom system. It's everything you can expect from a smart doorbell, while offering customizable features and finishes to match any home. The Doorbird system works much like a Ring or Nest doorbell system. It rings to your smartphone and allows you to see and talk to whoever is at the door, from anywhere in the world. If you're at home, your DoorBird rings like a traditional doorbell.
DoorBird has now partnered with Yale and August smart locks. Pair these smart locks with DoorBird to unlock your door right from the DoorBird app! No need to check your door with one app, and unlock it with another.
Where Function and Form Converge
We like the Yale smart lock because it doesn't look like a smart lock. The key-free version of Yale comes in a slim and modern design that resembles a small iPhone when finished in silver. In its simplest form, it replaces the door bolt keyhole with a touchpad. The gloss touchpad goes completely dark when you're not using it, so it doesn't stick out on your door. The outer trim can be had in silver, bronze or black, so it can complement your home's trim or your DoorBird.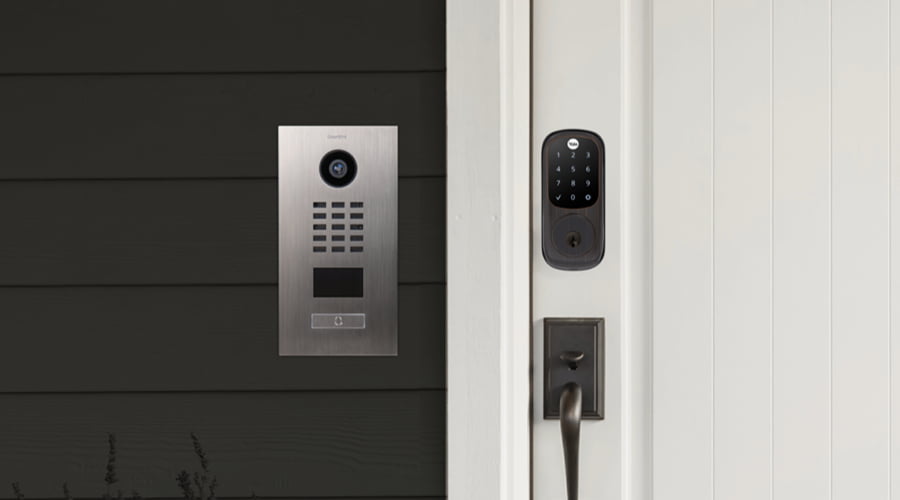 Never Worry About Locking the Door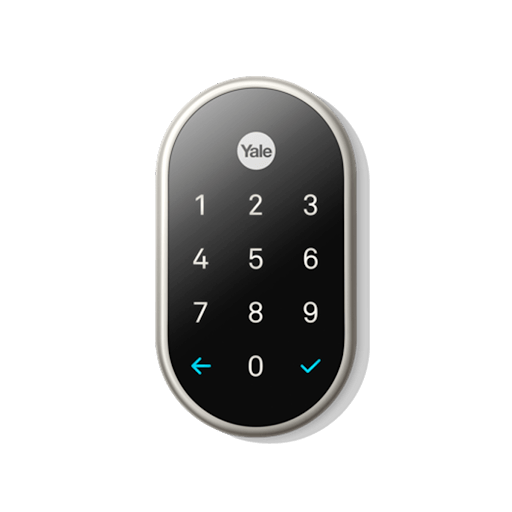 It also takes the stress out of securing your home. You can set an auto-locking timer so you never have to worry if your place is unlocked when you're away. You also can ditch your key if you don't want to carry it with you. Either enter your pin number or unlock from the Doorbird app. The Yale can be configured as keyless, with a handle or with a keyhole, so you can put it on your front door, garage door or anywhere.
Pairing DoorBird with the Yale smart lock is excellent for get-togethers. When guests ring your doorbell, you'll be notified on your phone or smartwatch that someone is at the door. You can instantly see who's at the door and unlock your Yale or August lock to let them in, all from the DoorBird app! You can also use the intercom to say things like "I'm just finishing dinner, make yourselves at home!" and remotely let them in.
Package Deliveries Under Your Control
The addition of the smart lock integration also takes the stress out of package deliveries. DoorBird will instantly notify you on your phone when someone is at the door. Use the intercom to instruct the delivery person where to leave the package. With the integration of the Yale or August smart lock, you can tell them to leave your more valuable packages behind your gate and buzz them in! You can watch them enter and leave.
If you'd like to experience DoorBird, give us a call or shoot us a message and come by our showroom to see it in action!