Here at SoundVision, we're always experimenting with new technologies and services that we feel can improve the way we interact with technology. We see cable as a necessary evil for many. If you want live TV, you need a satellite or cable contract. They normally have tons of extra fees, pricing that regularly changes, you need a subscription for each home rather than each person and sometimes the interface is unintuitive. Recently, Google came out with YouTube TV: a feature-rich alternative meant to compete with other live TV providers, and we think it's pretty cool! Here's why!
No Compromise on Content: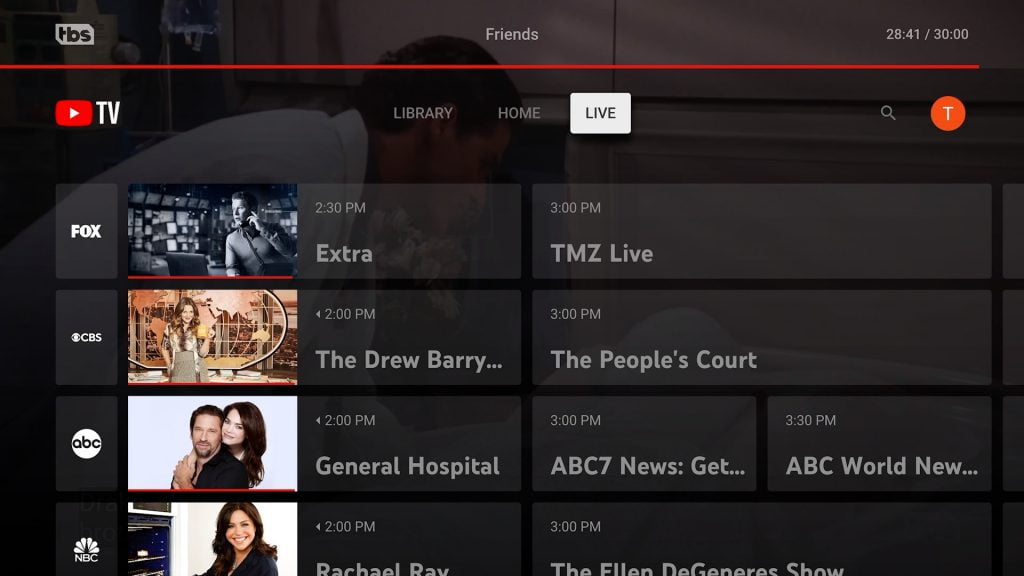 YouTube TV offers live TV through streaming. It has a guide just like traditional cable. It has all the big-name channels too including local channels, sports, cartoons, shopping networks, educational and tons more. There are over 85 channels! We've included a list of all the channels offered in the SF Bay Area down below.
Never Miss Your Favorite Show:
One issue I have is I either don't know when my favorite show is airing or I don't want to watch it when it's on. With YouTube TV I can just "favorite" the shows I love and it will automatically record episodes as they air.
When you add shows to your favorites you also get access to some episodes on-demand with shorter commercial breaks. In our experience, there's rarely any sports available on-demand, so make sure you add it to your favorites so you never miss it!
The YouTube TV DVR is included for free with YouTube TV. There's no storage limit and all recordings are kept for up to a year.
Easy To Find the Content You Want on YouTube TV:
There's a ton of ways to find exactly what you're looking for. Our favorite is to go to the search in the upper right corner. Then with the Apple TV remote, we can just dictate what we're looking for.
Once you've added all your shows to the library, you can go to your library and see all your favorite content. From there you can play anything that has aired either on-demand or on your DVR. It will also tell you next time your favorite show or movie will be on.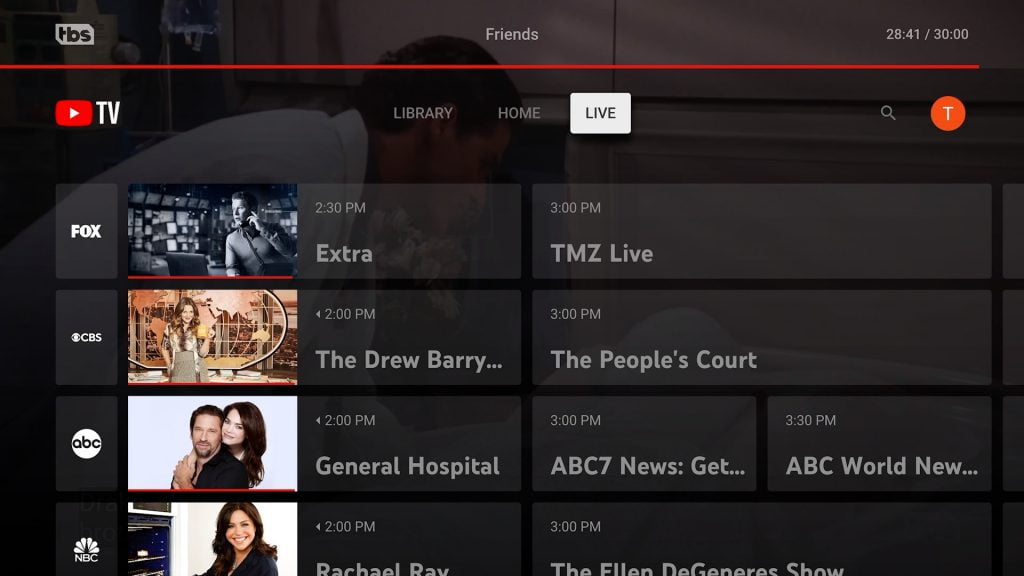 Take YouTube TV Anywhere:
Our favorite feature of YouTube TV is that you can enjoy it anywhere with just one subscription. Enjoy it on your big home theater or on your mobile phone. You can watch it on your iPad on the plane, on the road, or at a vacation home!
Only One Price:
As of the time of publication, YouTube TV is $75 a month. No fees, no contract. Up to six people can have a personalized interface and up to three streams can be had at once. If you have a home in the bay and a home in Tahoe, you only have to pay for one subscription.
Should I Switch to YouTube TV?
That's up to you. If you're willing to try something new, we strongly recommend trying it out. You can cancel YouTube TV at any time, so there's little risk. If you have a Smart TV or Apple TV, you don't need any additional hardware either. Just sign-on for a month, download YouTube TV, sign-in and try it! Make sure all your shows are there.
However, if you're really happy with traditional cable or don't enjoy when things change, just stick with cable!
If you want to enjoy your cable or YouTube TV in a beautiful home theater, consider designing your next system with SoundVision! Give us a call at (415) 456 – 7000, tell us what your dream home theater feels like, and we'll help bring your dream to fruition!
Included Channels
| Kids | Local News | News | Sports | Entertainment | Education | Reality |
| --- | --- | --- | --- | --- | --- | --- |
| Nick | NBC Sports Bay Area | CNN | ESPN | QVC | Smithsonian Channel | MTV |
| Nick.jr | NBC Sports Bay Area Plus | NewsNation | ESPN 2 | TBS | Animal Planet | MTV2 |
| Nicktoons | NBC Sports California | FOX News | ESPNU | TNT | Discovery Channel | MTV Classic |
| TeenNick | NBC Sports California Plus | FOX Business | ESPNews | TV Land | Travel Channel | TLC |
| Cartoon Network | NBC Sports Bay Area | NBC News Now | CBS Sports Network | Dabl | Court TV | Food Network |
| Universal Kids | ABC 7 | Cheddar News | Golf Channel | MotorTrend | Investigation Discovery (ID) | HGTV |
| Disney Channel | KPIX 5 | Newsy | NBCSN (sports network) | OWN | National Geographic | Paramount |
| Disney Junior | FOX 2 | Local Now | NBA TV | FX | National Geographic Wild | Bravo |
| Disney XD | NBC 11 – Bay Area | Telemundo 48 | MLB Network | FXX | BET | truTV |
| | KVIE – PBS | ABC News Live | ACC Network | FXM | BET Her | Tastemade |
| | KBCW 44 | BBC America | Olympic Channel | IFC | AMC | WE tv |
| | KQED | BBC World News | NFL Network | Cozi | PBS | VH1 |
| | | CNBC World | MLB Game of the Week | Pop | | |
| | | NBCLX | SEC Network | Start TV | | |
| | | HLN | BTN (Big Network) | Comet TV | | |
| | | CNBC | Fox Sports (FS1, FS2) | Universo | | |
| | | MSNBC | E! | Sundance TV | | |
| | | TYT Network | | | | |
| | | | | Turner Classic Movies | | |
| | | | | USA | | |
| | | | | Freeform | | |
| | | | | SYFY | | |
| | | | | Oxygen | | |
| | | | | CMT | | |
| | | | | Comedy Central | | |
Paid Channels
Package
Price

Entertainment Plus:




HBO Channels (see all sub-channels at sign-up)




Showtime (see all sub-channels at sign-up)




STARZ (see all sub-channels at sign-up)

$29.99/mo

Sports Plus




FOX Soccer Plus




FCS Channels (see all sub-channels at sign-up)




GOLF TV




MavTV




NFL RedZone




TVG




TVG 2

$10.99/mo

NBA League Pass

$39.99/mo

MLB.TV

$24.99/mo

STARZ (see all sub-channels at sign-up)

$9/mo

Showtime (see all sub-channels at sign-up)

$11/mo

Hallmark Movies Now

$5.99/mo

Cinemax (see all sub-channels at sign-up)

$9.99/mo

EPIX

$6/mo

CuriosityStream

$3/mo

AMC+

$6.99/mo

Shudder

$6/mo

Sundance Now

$7/mo

WE tv+

$5.99/mo

Acorn TV

$6/mo

IFC Films Unlimited

$5.99/mo

ALLBLK

$5/mo