We're a big fan of Sonos products here at SoundVision, so we were excited to try out the new Sonos Roam. Starting at $169, it is the cheapest product offered by Sonos.
Bold Sound in a Small, Ergonomic Size
The Sonos Roam is a small, light and portable speaker about the size of a plastic water bottle. Ergonomically, it's comfortable to hold. Although not perfectly circular, the unique triangle-like shape makes it easier to grip than a traditional circular speaker.
The sound from this speaker is excellent for its size and price. The bass is limited by its small footprint but otherwise sounds great. The sound is crisp without sounding harsh just like other Sonos speakers, regardless of its small size. What makes the Roam stand out in its segment is its ability to adjust the speaker sound with the EQ in the Sonos app.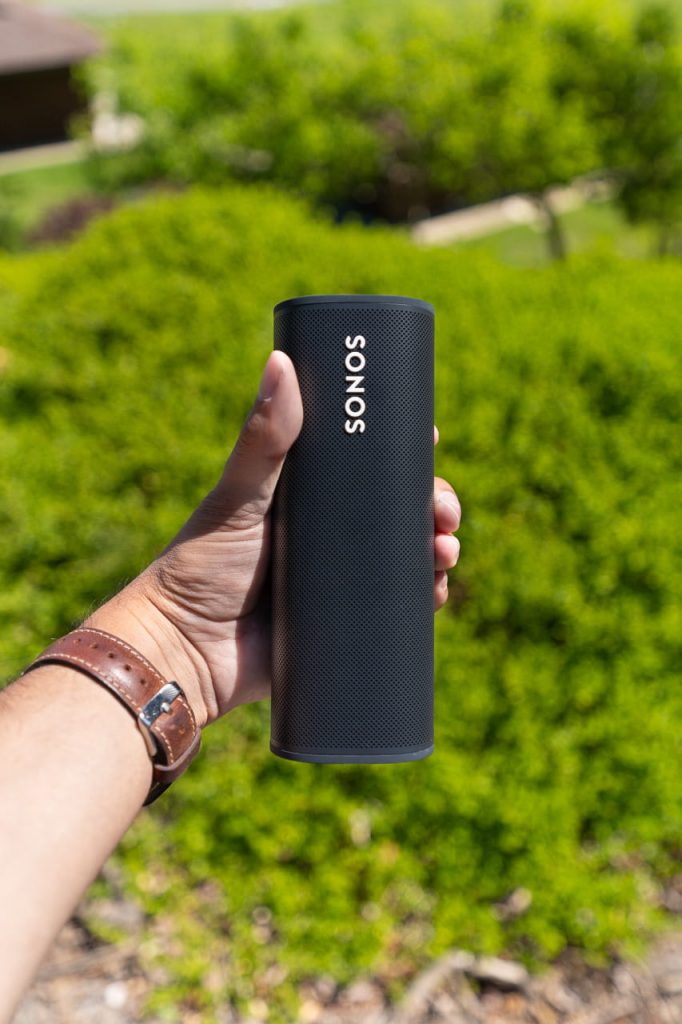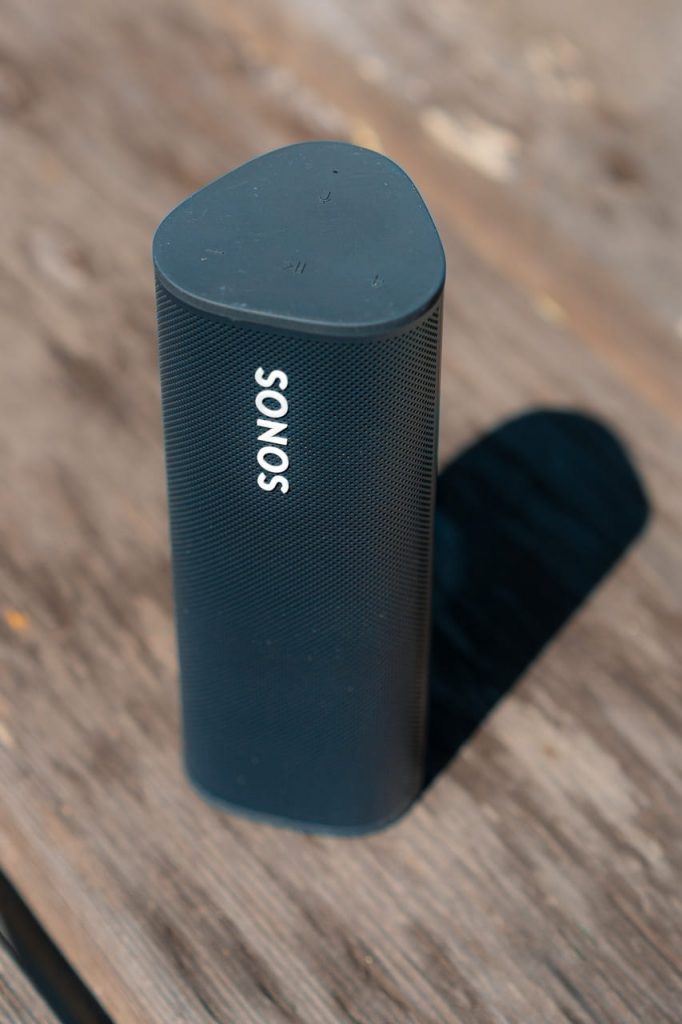 Using the Sonos Roam
Unlike most Sonos speakers, the Roam works through Bluetooth. When you return home, it will still connect through Wi-Fi to integrate with your home Sonos system. The Roam is designed to intelligently switch between Bluetooth and Wi-Fi. That way when you take it out of range of your home Wi-Fi, so your listening experience remains uninterrupted.
Although it is a great sounding speaker, it does have a small learning curve. The power button has five different functions that are toggled through variations of pressing and holding. Thankfully the Roam makes audible tones to tell you what it's doing when holding the button.
Take Music Anywhere
The battery is strong enough to take with you on an all-day adventure! Partnered with the Roam's small size means you can bring your music anywhere! Sit out on the beach with friends, put it on a table at the park or lay it down during a picnic!
With our casual listening, we can get about 10 hours of listening time. The battery can drain itself quicker than expected if you put it in standby, so make sure to charge it the night before. Alternatively, you can purchase the Sonos Roam wireless charging pad for $50. Then you can leave the Roam charging whenever you're not using it.
The Roam doesn't seem particularly rugged, so we don't think it's a great fit for hiking or other scenarios where it could take a nasty fall.
If you're looking for a portable speaker for under $200 and like the Sonos ecosystem, then the Sonos Roam seems like a great product.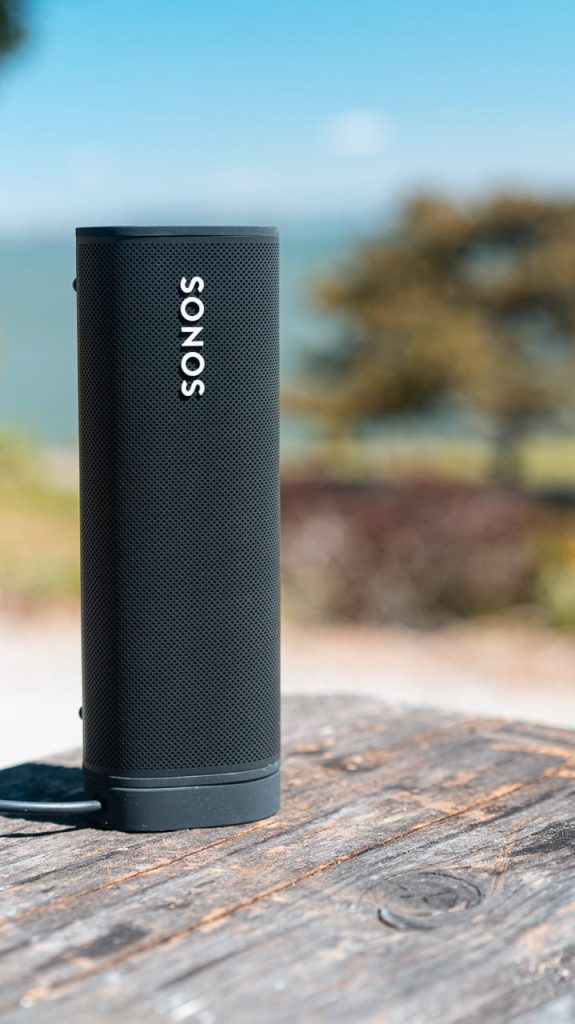 Sonos Roam Compared to Other Portable Sonos Speakers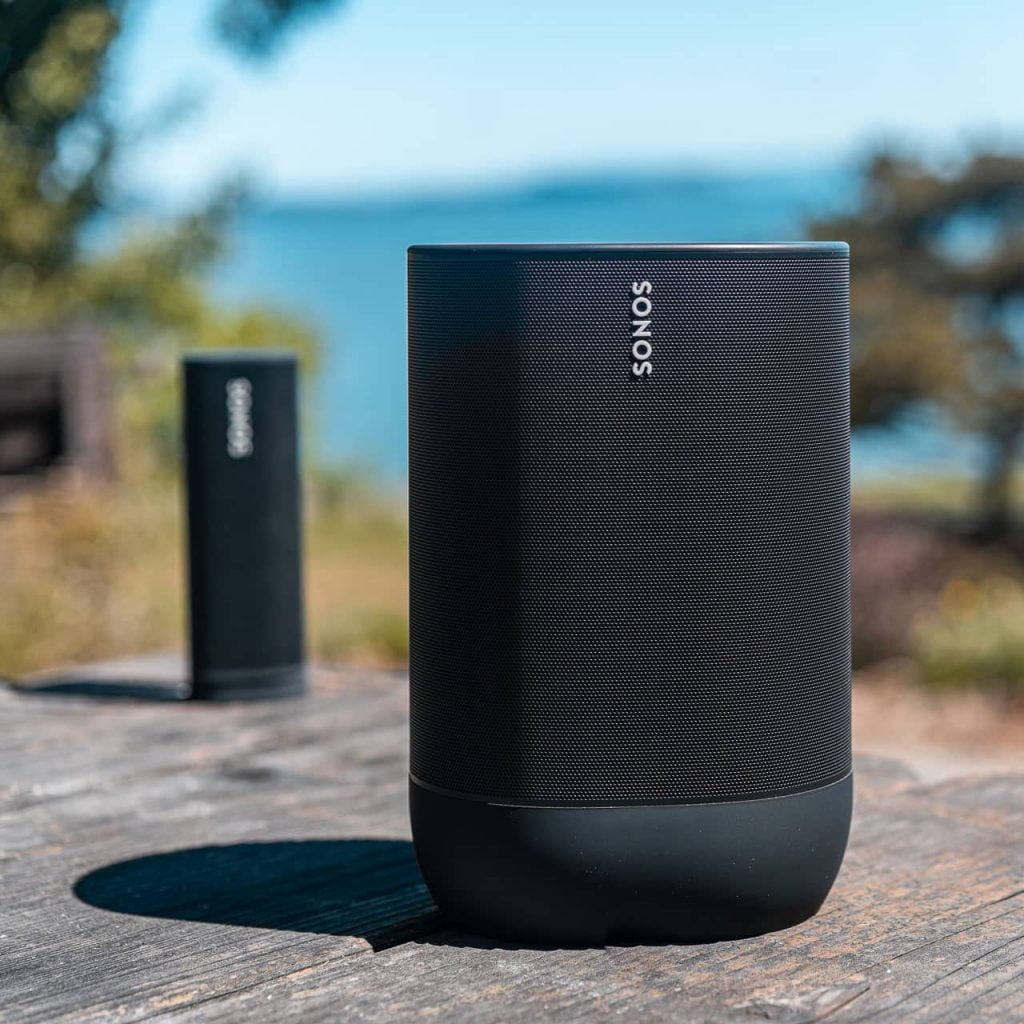 If you're looking for a speaker you can bring with you around your house, such as from the living room to the patio, we strongly recommend the Sonos Move. Like the Roam, it has a handle on the back for portability, although it is much larger at 10 inches tall. That larger size makes it awkward to take outside of your home. Nonetheless, the larger size allows it to fill a room with sound where you could almost be fooled to believe there are multiple speakers playing, an illusion that would never happen with the Roam. When comparing the two side-to-side, the best way I can put it is that you hear music with the Roam, but you feel music for the Move.
If you're ready to experience the Sonos ecosystem, give us a call to experience them in our showroom! Or check out our home-wide audio solutions powered by Sonos.