Television has become more exciting than ever with high-resolution smart TV's and tons of streaming services at our disposal. However outside of a media room, a TV can be an unsightly addition to an otherwise beautiful space. Here at Soundvision, we create solutions that allow you to enjoy television in any room without a glaring black abyss on the wall! Introducing the Samsung Frame TV.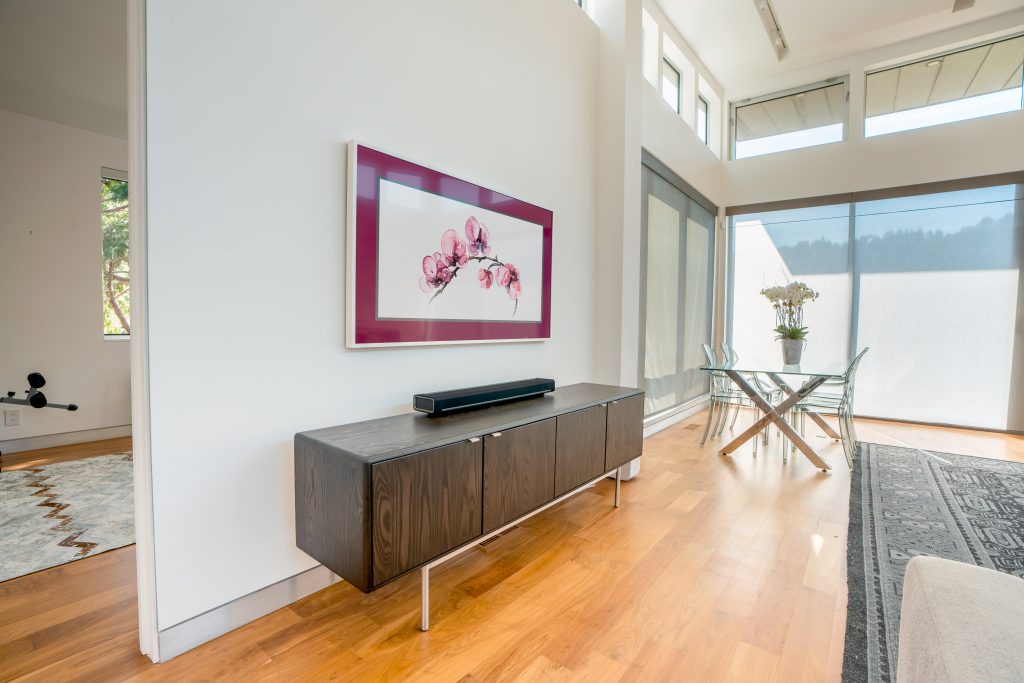 The Frame TV:
Although a TV can be an unsightly addition to a space, a piece of art can be rather complimentary. The newest Samsung Frame TV features an artwork mode when it's not in use. In this mode the TV can display a variety of art pieces. You can customize nearly every aspect of the artwork, including the color of the matting. If you prefer a more personal touch, you can add your own personal photos to the TV. Every Frame TV is mounted flush to the wall just like a true piece of artwork.
Of course, the artwork is only half of it. It has to be presented like artwork. Soundvision compliments all Frame TV's with either a thin bezel frame from Samsung or one of over a dozen premium wood frames.
Check out our other solutions for hiding and accenting TV's or come in and experience it for yourself!