Good lighting is an essential element of interior design that is often overlooked. While many people see value in an interior designer, few consider hiring a lighting designer. When it comes to lighting a space, the placement, lamp, trim, beam spread and type of lighting fixture can all dramatically impact the look and feel of the room. Lights don't just illuminate a room, they create contrast. They create a mood that entirely changes the space. We believe one of the core aspects of good lighting design is layered lighting.
Layered lighting gives your space the versatility to adapt to you. There are four main types of layered lighting to consider: decorative lighting, task lighting, accent lighting, and ambient lighting.
Decorative Lighting: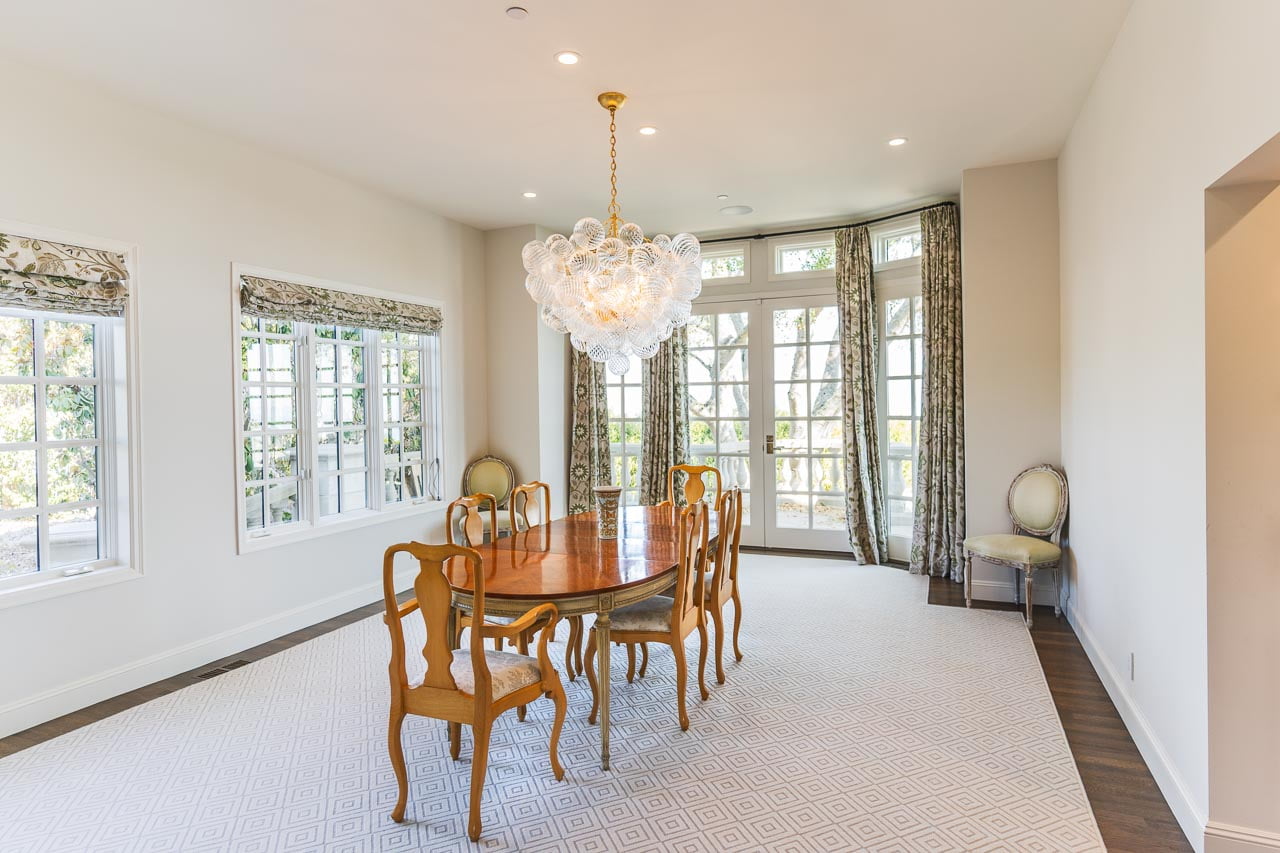 Decorative lighting is designed to give your space personality and presence. These fixtures can sometimes serve as task lighting, but they are typically specified to enhance the design of the space. Decorative lights typically include sconces, pendants and chandeliers. Generally, decorative lighting can add depth and visual interest to a room. Additionally, they can even serve as a dramatic focal point for the space. For example, a dining room chandelier can add elegance and sophistication to the room.
Task Lighting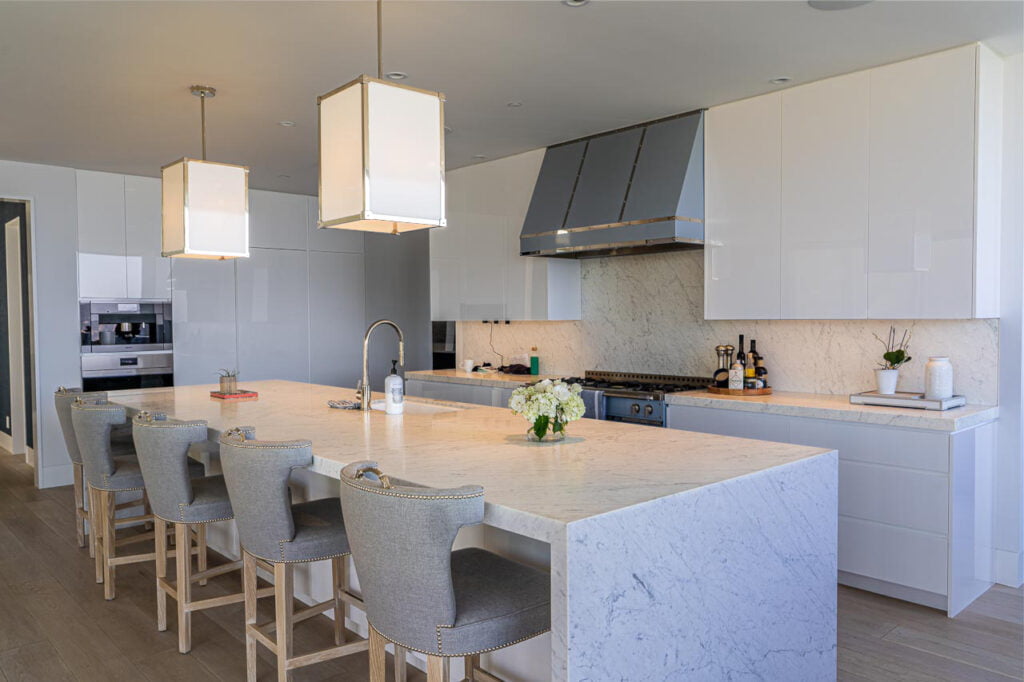 Task lighting is bright, direct and designed to illuminate areas where you'll be working or spending lots of time looking or reading. In the kitchen, this would be under cabinet lighting for counters and lamped downlights for the island. In a family room, task lighting may be a light that illuminates the coffee table or a light to help illuminate a reading area. Furthermore, task lights are nice and bright to help keep you alert and focused.
Accent Lighting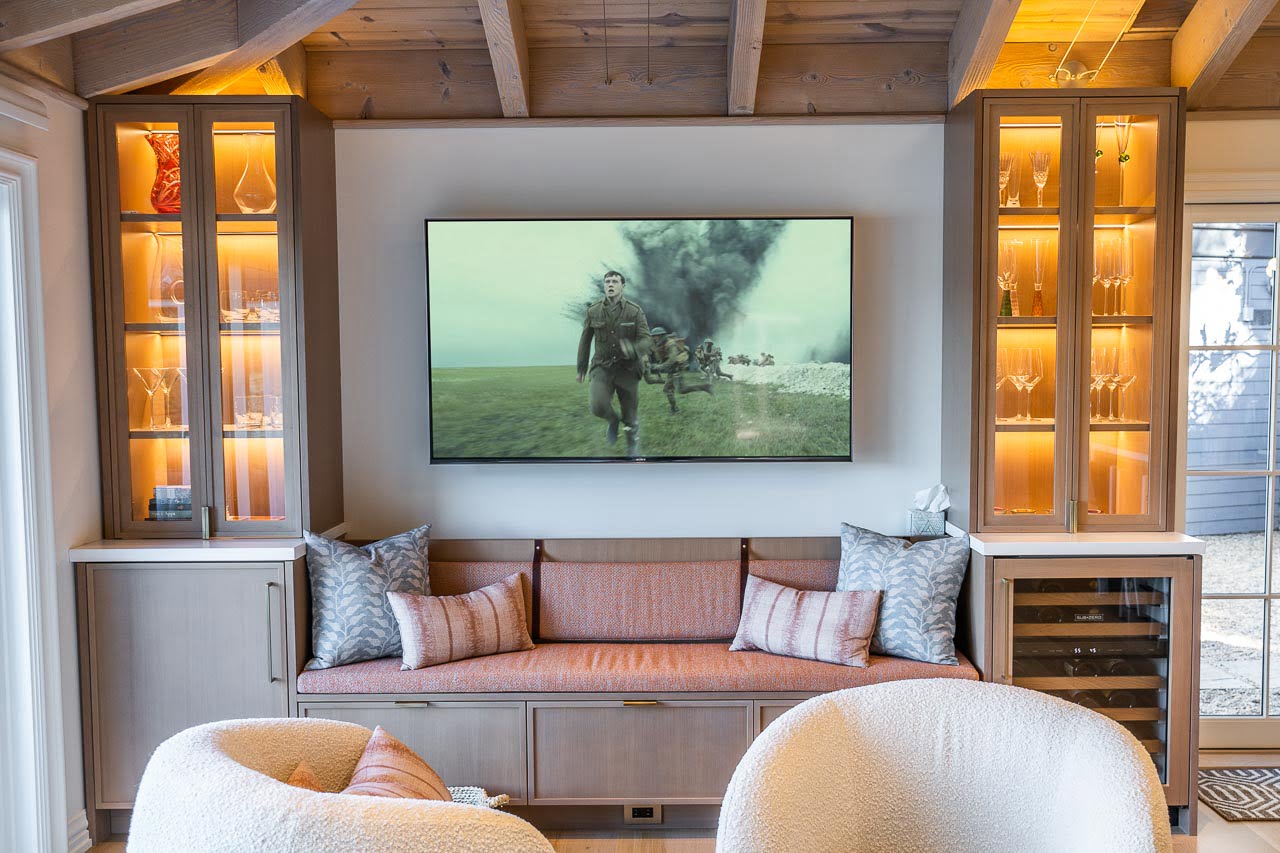 Accent lighting is designed to enhance the more interesting objects in your home, such as architectural details, artwork, sculptures, shelving, millwork or plants. For example, Ketra lights specialize in bringing out the correct colors in your artwork. While ambient lighting can illuminate these objects in your room, accent lighting pulls your eyes to them and makes them look their best. Accent lighting can even be used to highlight the architecture of your home, such as a vaulted or recessed ceiling. What's the point of having these beautiful architectural touches if you don't highlight them at night?
Ambient Lighting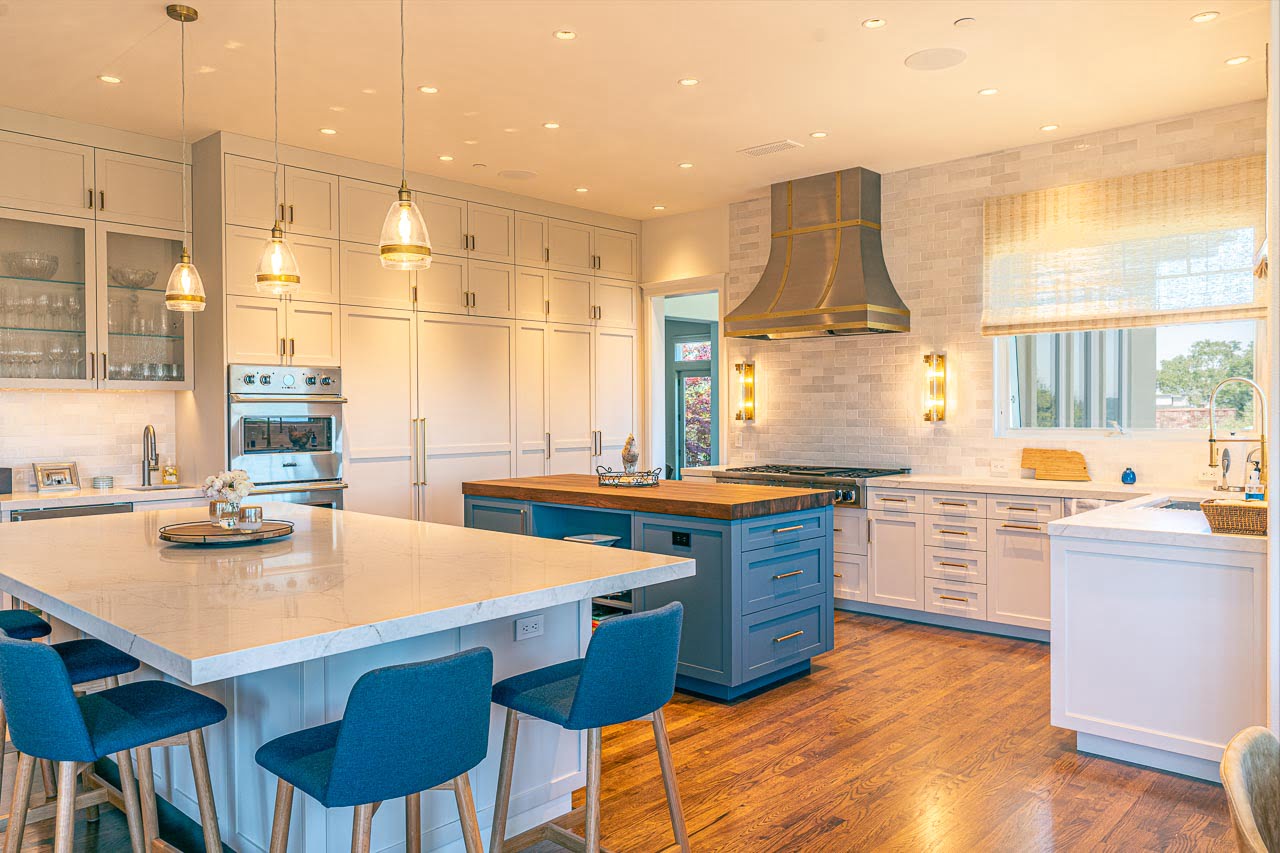 Ambient lighting is general room lighting. The lights we use for this purpose are typically diffused and designed to illuminate any spaces not fully illuminated by decorative, task or accent lighting. Ambient light isn't supposed to stand out. Instead, it ensures your space is well-presented and has an inviting atmosphere.
How Layered Lighting Transforms A Space
One of the great things about layered lighting is that it can be customized to suit your needs and preferences. One moment you can have warm, comfortable ambient lighting. Within seconds, you can completely transform the space and have bright white task lighting to make it easy to work, clean up, or find a lost earring. By utilizing different layers of lighting, you can instantly change your space to create the perfect atmosphere for any occasion.
Improves Your Health and Lifestyle at Home
Layered lighting can help you enhance your home lifestyle. Task lighting can be set to a more neutral white or cooler color temperature. Cooler colors promote your brain to produce cortisone, which helps you with focus and stress. When you're done working under task lighting, the warmer colors of your accent lighting will help promote melatonin, an important chemical to help you unwind and sleep. Without layered lighting, tasks can feel difficult to see under accent and decorative lighting. Using layered lighting to create a balanced and healthy living environment can improve your overall quality of life.
Assist Your Natural Circadian Rhythm
For those who are especially health conscious, we can program your interior lights to match the color temperature of the outdoors to keep your circadian rhythm in order. These are high-quality LED lights that can change to any color or color temperature. When used within typical color temperatures, they retain high color accuracy to keep the finishes in your home looking their best.
Layered lighting works better with lighting control. Lighting control means that regardless of the number of layers, it's as easy as a light switch to control all the lights in your home. Without lighting control, layered lighting can leave you with a row of unlabeled dimmers that is super confusing to use.
Enhance the Ambiance of the Home
Do you know what isn't particularly interesting? A garden with just one type of plant. That's how we feel when we see a room with six generic downlights in the ceiling. Although this does a great job of lighting the floor, we typically are not looking at the floor. Let's light the walls, vaulted ceilings and artwork with accent lighting. Let's add task lighting for work surfaces and reading areas. Perhaps add some decorative lighting to create some contrast. All these little touches help enhance the look and feel of your well planned and curated home.
Layered lighting is a must to help your space look its best. Illuminating walls and ceilings can make your space feel bigger. Decorative lighting can personalize the space. Accent lighting can give depth to the fixtures and furniture in your home. When paired with lighting control, you can easily adjust all your lighting layers to be just right for any occasion.
Poor quality lighting can diminish the visual quality of your artwork. Ask our SoundVision designers about art-enhancing tunable light.
Liven Up Your Space Today
Do you want to see what layered lighting can do for your home? Give us a call at 415-456-7000, and our SoundVision lighting designers will work with you to make the lighting in your space best fit you and your home's décor.