We see the term home automation thrown around so much by prospective customers. It's a fun buzzword encompassing the desire for smart technology in our homes. But what does it mean?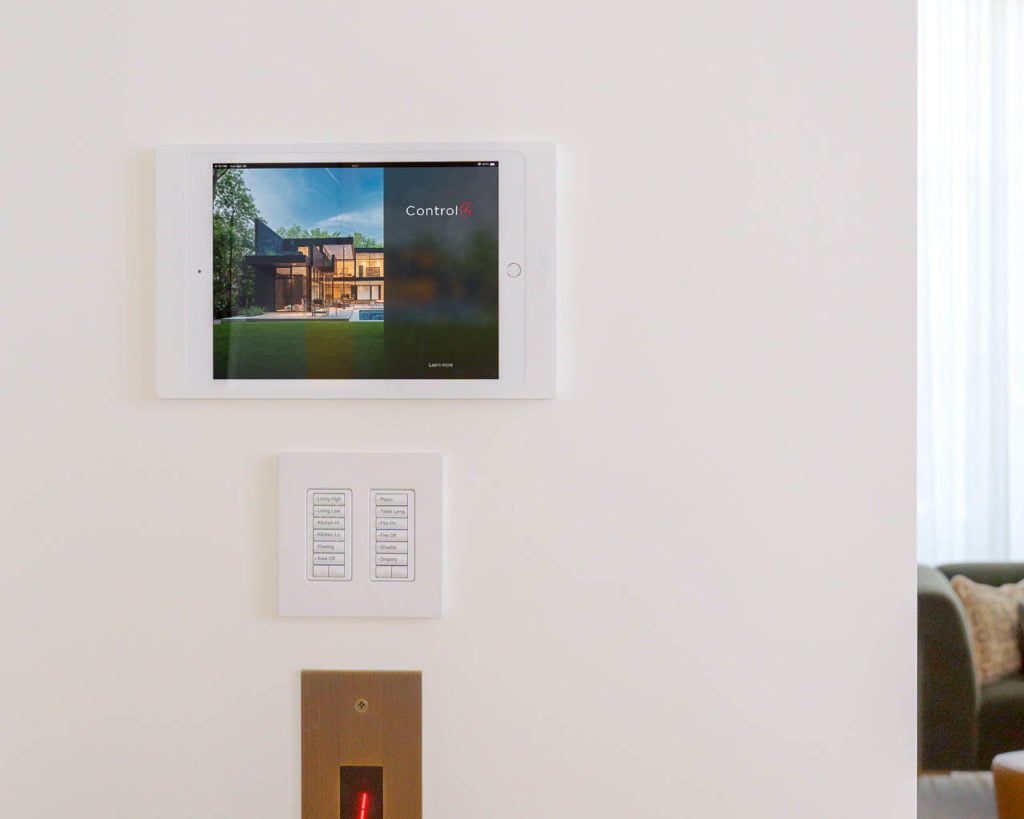 On the surface level, our homes are full of home automation. When your house gets cold, the heater automatically warms it up. When we open the fridge, a light automatically turns on so we can see the contents.
Of course, this isn't what people imagine when they think of home automation. However, we believe that the most effective automation is the least noticeable. It shouldn't stand out as something happens. Instead, it should just happen because it makes sense. In our eyes, there are two levels of automation.
Basic Automation:
Basic automation is when a series of related tasks can be done under one system/central brain. One example of this is a lighting control system. Many customers like to have an "all off" button by the front door. This turns off all the lights in their home. This system is solely designed to manage the lighting in the home. Without it, a homeowner would have to go around the house to ensure all the light switches were off. Another example is Sonos for house music. Sonos provides a reliable and easy to use interface to control the music throughout the house.
Benefits of Basic Home Automation:
Reliability
Most of our customers prefer basic automation. Basic automation is great because it's reliable. These standalone systems have been internally tested to be as reliable and easy to use as possible.
Ironclad Compatibility
For example, the Sonos app only works when connecting to your speakers through Sonos equipment. Sonos designs the hardware and software. If something doesn't work, they can push a software update or change the hardware to make the system work perfectly. If they depended on other companies to control their hardware, it could lead to more issues. However, their walled-garden approach to creating an easy-to-use app and great hardware has made them the most reliable choice.
To allow easy control from HomeKit, Alex and Google Home, companies like Lutron create something called an API. An API is a set of rules for how a third party can interact with a product. Even when they allow third-party integration, it's tightly managed to guarantee reliability and compatibility for a great customer experience.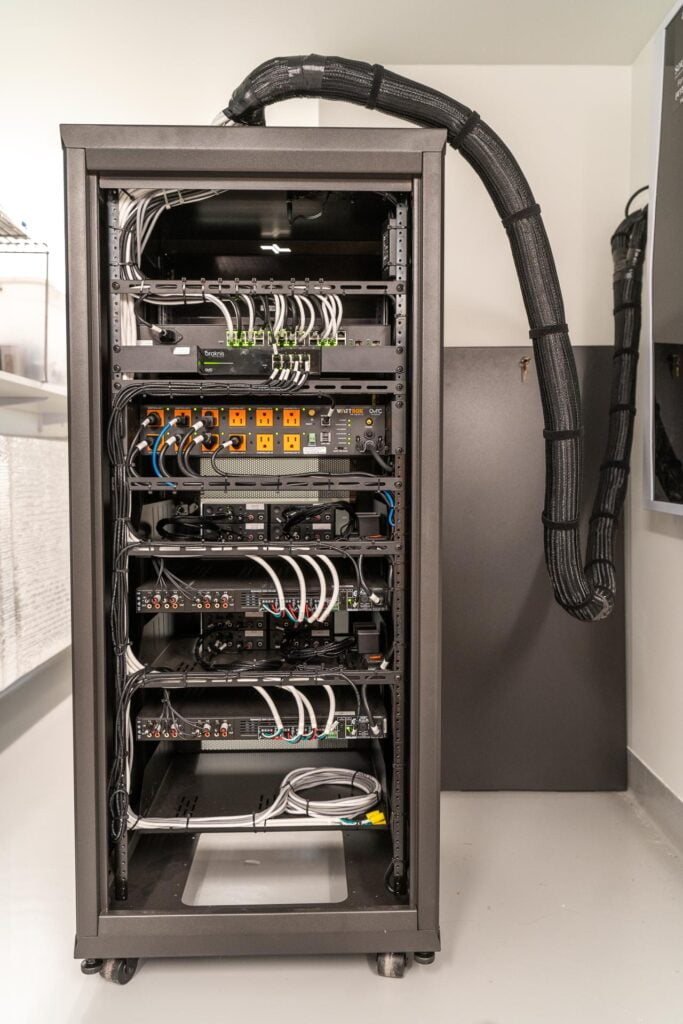 Advanced Automation:
Centralized automation systems bring all the technology in your home under one system. That means a single app can control your lighting control, audio system, TV and any other home technology. 
Benefits of Advanced Automation:
Sophisticated Control:
Since all your technology is controlled by one system, you can press one button to control all your home technology simultaneously. For example, when you open your driveway gate, your driveway and foyer lighting can turn on, your fireplace can turn on, and your favorite music will start playing. With basic automation, the gate, home audio and lighting would each be on their own system, with no way to communicate with each other. That means you'd have to open multiple apps to accomplish the same result.
All Your Home Tech In One App:
Centralized control attempts to make managing all the technology in your home simple. For some people, controlling everything in your home from a single app accomplishes that. Unlike basic automation, centralized automation systems are designed to be more widely compatible. It can mimic TV remotes and talk to other subsystems that are not designed to be a part of a basic automation system.
Drawbacks of Advanced Automation:
Cost:
Not only are you paying for all the proprietary hardware of centralized automation, but you typically need a lot of the same hardware as a basic automation system. There are also the programming costs of setting up more complex automation systems to take advantage of the technology. Because the system is more complex and customizable, it is also more challenging to program. If there is ever a hardware change to your system, all the hardware is proprietary and more expensive than basic automation hardware. It will also require a certified programmer to make any system changes.
Reliability:
All this complexity comes at the expense of reliability. When your centralized system is communicating to another subsystem, something as simple as a software update could cause it to stop working.
Additionally, if anything causes your system to crash, you lose control over your entire home! Resulting in a moment where "My system is down and nothing works!"
The proprietary system also means repairs are more costly. If parts become no longer available, alternative options are harder to find. Most hardware changes also come with a programming cost. And there can be unexpected incompatibilities with other systems when they receive updates.
Which is best for you?
It depends! Do you want cutting-edge automation? Then a full automation system is likely best for you. Do you want a tried and true, reliable system and don't necessarily care to tie together all your systems under one app? If so, then basic automation is likely your best fit. If you're still unsure, you can always consult with us and have us design a solution for you that fits your lifestyle by calling us at 415-456-7000.