Watching media transform over the last couple of decades has been wild. DVD replaced VHS, Blu-Ray replaced DVD with 4K content, and then streaming took over. Streaming is great because we can instantly access hundreds of hours of content to watch at our leisure for a low monthly price. The rise of streaming has caused Blu-Ray and DVD to become less popular, with many new titles now exclusive to streaming services.
The Problem With Streaming
Unfortunately, streaming comes with one major downside. Movies are one of the largest strains on network infrastructure. According to the New York Times, Netflix accounted for 30% of all network traffic in 2014. 4K streaming has only grown in popularity since then. To ensure streaming services can send subscribers high-resolution content regardless of their connection, they have to compress the content drastically.
The result is a massive reduction in quality when streaming. An average 4K HDR Blu-Ray movie is 75GB, while a Netflix 4K HDR movie is roughly 14GB. For the same content, a streamed movie only receives less than a fifth of the data of a physical Blu-Ray copy! You'll notice the compression in fine details like fur and skin or smooth gradients like white walls and skies. Check out this photo below. The first photo shows varying qualities and how the ceiling, sky and fur chair all change with more compression.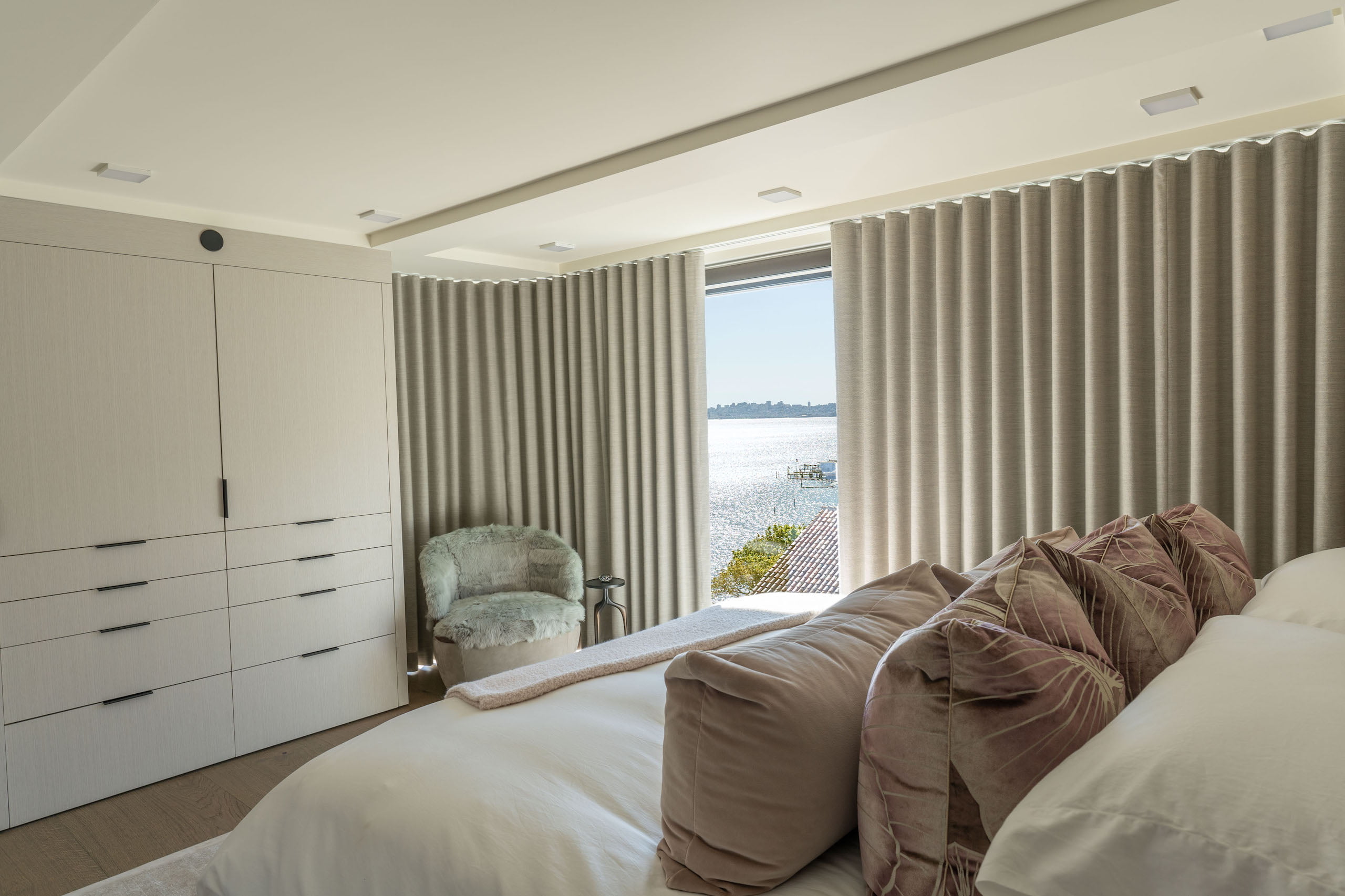 As the file size drops, the strands in the fur begin to disappear, the clarity around the edges of the ceiling become less clear and the wood grain in the cabinet disappears. Remember, streaming is generally 20% the size of 4K Blu-Ray, causing detail artifacts like what you see above.
Where streaming really cuts corners is with audio. If you have a surround sound or Dolby Atmos setup, you're seriously missing out when watching through streaming services. Thankfully, we have discovered a new solution that combines the convenience of streaming with the quality of Blu-Ray.
Kaleidescape: Experiencing Movies At A New Level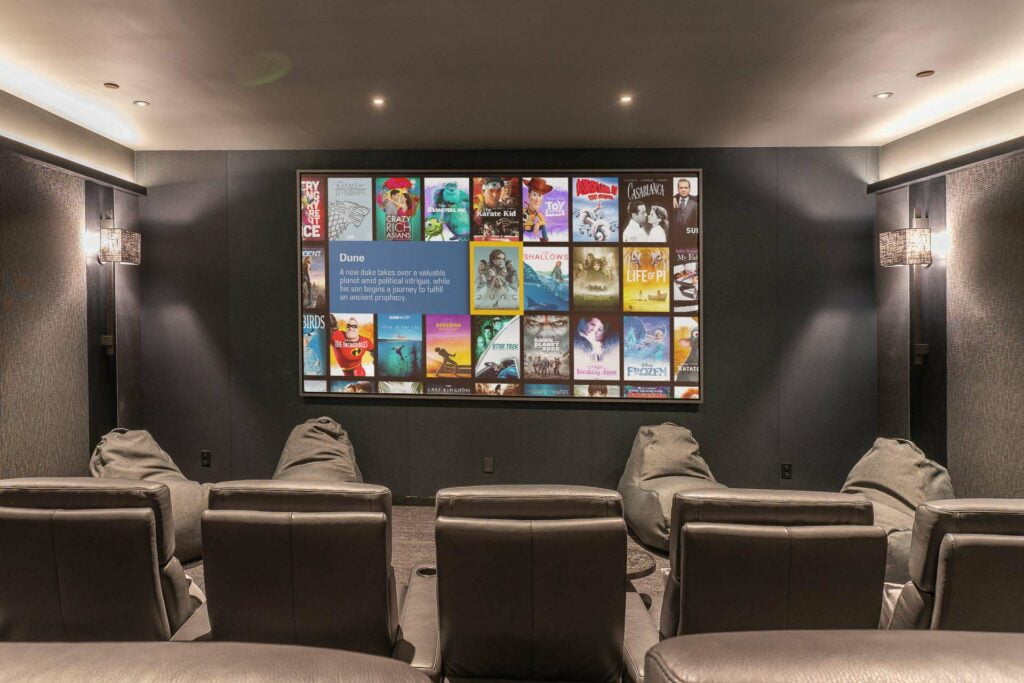 Kaleidescape is a movie download and storage system that allows you to play theater-quality movies right in your home. That means there's virtually no compression, and you'll hear the audio just as the filmmaker intended. If you've been streaming through a Roku or Apple TV for the past few years, you have to come by our design center to see and hear the difference. It will blow you away.
I watched Ford vs. Ferrari at home through a streaming service and was thoroughly impressed. However, replaying some of those scenes through the Kaleidescape at our design center was like an entirely new movie. I was no longer just watching Ford vs. Ferrari. I was put into the movie. The camera was behind the car and I could hear the cones and other objects approaching and racing past me. You could listen to the rattles of the interior. When a box was knocked over, you could hear all the metal pieces individually falling out. It was a whole new level of immersion.
If the sound doesn't impress you, then the picture definitely will. High-end TV setups will benefit from the lack of compression, allowing you to enjoy every minute detail that may get compressed otherwise. This will be especially noticeable on fine textures like fur, hair, skin, water and stones.
Works When Streaming Won't:
Kaleidescape has no subscription. You pay for the equipment, buy your movies, and own them for life. Unlike streaming, Kaleidescape has to download the entire movie before you can start watching. However, once downloaded, you can watch your library whenever you want, even if your internet goes out! Your library is stored locally, so there's no buffering and no random drops in quality.
Movie-Centric Experience:
Unlike your other TV boxes, the Kaleidescape has no apps. Instead, it puts all your movies front and center. You can sort your movies by genre, director, actor, or any other criteria you choose. You can also create playlists and curated collections of your favorite movies.
It's Not For Everyone:
To take advantage of the quality the Kaleidescape can deliver, you need a high-end media system. That means you need a larger/high-end 4K TV, a surround sound system or both. If you have a dedicated theater, the Kaleidescape is a must. If you just have a basic TV with a soundbar, you may struggle to notice the differences between Kaleidescape and streaming. However, for those who want the best movie-watching experience there is no substitute.
If you want to experience Kaleidescape firsthand, schedule a time to visit our design center and watch some movies with us! Give us a call at 415-456-7000 or send us a message online.
All movies featured are available on the Kaleidescape movie store.
All copyrights, trademarks, and logos are the property of their respective owner.