With all the music streaming services available, buying music individually (by the song or album) has become an outdated (and costly) way of listening to music. You can buy a CD for $10, buy a song from iTunes or a similar service for $1-$2 each, OR pay a small monthly fee to have unlimited access to all the music you love. Most people today are choosing the latter. With music streaming services taking over the audio world, we broke down the top streaming services and the advantages of each.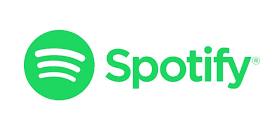 Spotify Premium- Standard:$9.99/Month, Family (up to 6 users):$14.99/Month, Student:$4.99/Month (30-Day Free Trial Available)
For nearly ten years, Spotify has been the top music streaming service in the world. With a user friendly interface and virtually all popular music available (over 30 million songs) this service has been difficult to beat. Its features allow you to create your own playlists from all of their available songs, add any of these songs to your own music library, and listen to pre-made playlists under a vast number of categories. Thanks to this service and their access to every song at any time, my kids don't even understand the concept of buying music. Spotify also adds new music and playlists every week, showing you personalized playlists based on your preferences, making it a top choice for new music discovery. Spotify also offers a free version of the service, but you will hear ads, and can only listen to music on shuffle or hear pre-made playlists in the order they were created.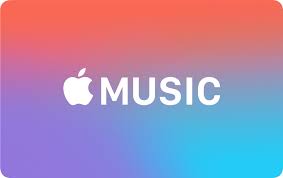 Apple Music – Standard:$9.99/Month, Family (up to 6 users):$14.99/Month, Student:$4.99/Month (3-Month Free Trial Available)
Since its launch in June of 2015, Apple Music has gained rapid popularity, reaching more than half of Spotify's paying users in under two years. With a similar strategy as Spotify, Apple Music gives you access to the entire iTunes library (over 40 million songs), and allows you to add any songs to your library (which includes those songs in your personal iTunes library from before you started paying for the service). The service also allows you to create your own playlists as well as create a list as you listen by adding songs to your "up next" queue. Apple Music also includes curated playlists (although slightly limited when compared to Spotify) and a radio-style service, called Beats 1. Beats 1 plays music on live radio shows hosted by world class DJ's, as well as generic Pandora style stations (see Pandora below) based on specific genres. Apple Music also has a "For You" tab, which allows you to discover new music based on your preset preferences. Apple Music does not offer a free version of their service, but their 3-month free trial allows users to get a true feel for the service before deciding whether or not they want to pay for the service.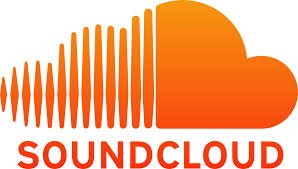 SoundCloud- Go: $4.99/Month, Go+: $9.99/Month (30-Day Free Trial Available)
SoundCloud has been a favorite for those who want to discover music from smaller artists whose work has not made it on bigger services like Apple Music and Spotify. One feature that differentiates SoundCloud from the rest of these services is that it allows anyone to upload their own music, making it easier than ever before for emerging artists to be discovered. With their new paid service, SoundCloud Go, users can now hear more music from big name artists, which are often blocked with the free version. (SoundCloud Go offers 120 million songs, Go+ offers 150 million). With either paid service, users can also listen offline and without any ads.

Pandora- Plus: $4.99/Month, Premium: $9.99/Month (30-Day Free Trial Available)
Pandora allows you to create stations based off your favorite artists, songs, and genres. The service then plays songs based off of the station, and when you "thumb up" or "thumb down" songs, your stations begin to customize to play the type of music you will enjoy. I choose Pandora when I want to listen to music for an extended period of time without having to pick every song on my own. After using the service for years, I can just click on a station and have confidence that I will hear a mix of songs I like every time. Pandora has added two tiers of paid subscriptions to their service. Pandora Plus allows you to listen ad free, replay tracks, and listen to your three favorite stations offline. Pandora Premium allows you all the features of Pandora Plus, as well as unlimited offline listening, the abilities to search and play songs on demand, and create customized playlists.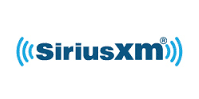 SiriusXM- Select: $15.99/Month, All Access: $19.99/Month, Mostly Music: $10.99/Month (2-Month Free Trial Available)
SiriusXM is an ad free radio style service. The different price ranges will simply limit the number of channels available. Their channels range from a wide variety of music genres to a number of news stations, sports channels, comedy stations, and more. Sirius is a satellite radio service, making it available (especially in a car) at times when other streaming services are not.
Google Play Music- Standard: $9.99/Month, Family: $14.99/Month (up to 6 users)
Google Play Music has many of the same features as Spotify and Apple Music. You can stream or upload any of their 40 million songs, and create your own playlists with their songs. They also have live radio, and curated playlists based on mood. One feature setting this service apart is the ability of users to upload up to 50,000 of their own songs. These can be added to your personal library and playlists. In addition, with a Google Play Music subscription, YouTube Red is included. This service from YouTube allows you to watch videos ad free, and watch offline. The service also gives you access to a number of original shows only available with YouTube Red.
Depending on the type of listening you prefer, all of these services have their advantages. With a subscription to any of these services, you will have all the music you could ask for anywhere you go. All are available through the Sonos app, making them easy to use in your home audio system. Sonos is the best way to connect audio together throughout your home, and allow you to control the music in every room of your home together or individually.
To see how all of these services work or to try them yourself, come into our office and test them out first hand! If you want to see the difference whole home audio can make in your home or to compare these different streaming services, give us a call or set up a meeting!