You've made the decision to build or remodel your home. Congratulations! You have taken the biggest step toward turning your house into the home of your dreams. As soon as you commit to this decision, you know you have a lot of work ahead of you. You will need to work with a number of experts on a myriad of different specialties. You need all the various design elements to come together in order to make your vision into a reality.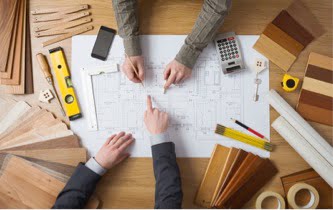 Here at SoundVision we wholeheartedly believe that the installation of your automation and AV system is the most important part of your home improvement project. Don't believe us? Here's our reasoning:
Every night, the majority of people get home from work and want to relax and unwind. After a long day, the most common way to do this is to kick off your shoes, sit down on your comfortable chair or couch, and either watch TV, listen to music, or surf online. This should be an easy and enjoyable experience every time. If you go to the store, buy a TV, and install it yourself, you will not give yourself the viewing experience you deserve. Your experience will most likely be one with poor sound coming straight from the TV, complete with visible wires and a mediocre setup.
After the time and money you put into your home remodel, you deserve better. If you have your system installed correctly, you can sit down to watch TV with a system you will love to use every time. Your TV will be installed in an aesthetically pleasing way to allow you to keep your room looking clean and presentable. You will not see a single wire, and we will mount your TV so that it is visible from every viewing angle in the room. We will work with you to make sure you will see only what you want, even if this means keeping your screen completely out of sight until you are ready to use it. The audio from your TV will not just come directly from the TV. Instead, we will install a surround sound system allowing you to hear sounds from their intended direction. Whether it's a jet flying overhead, a villain sneaking up from behind, or a door slamming from the side of the screen, a surround sound system can greatly intensify your experience.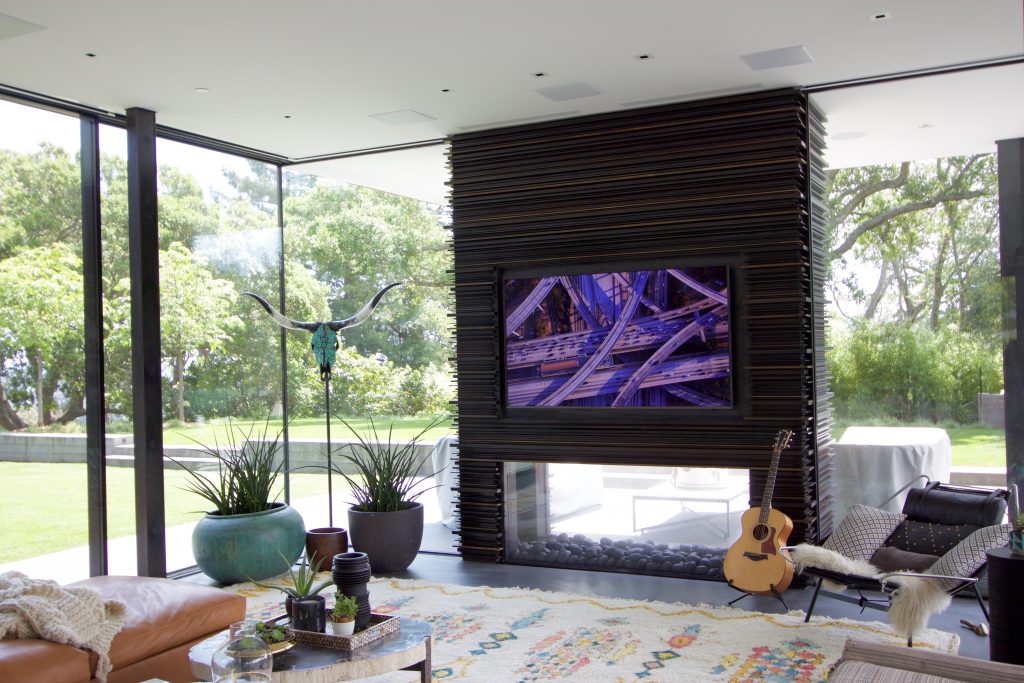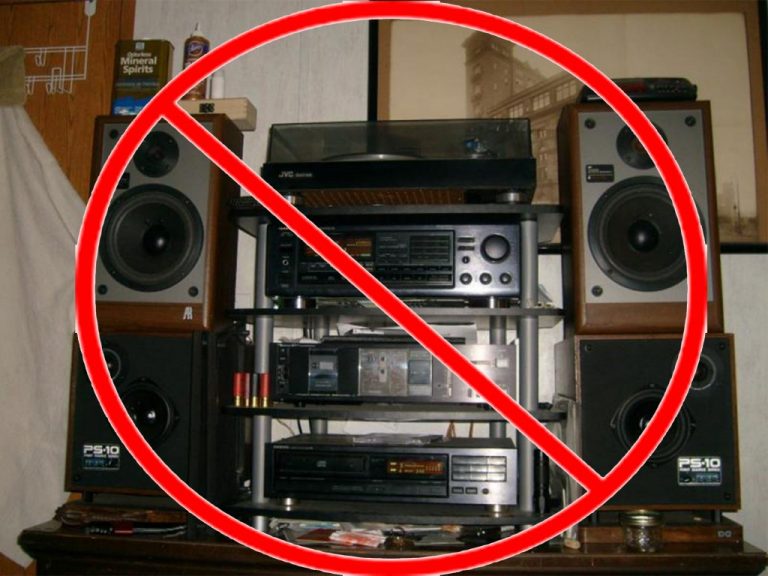 You don't want a big, bulky audio system sitting on a table that takes up half of your room. You also don't want a small speaker taking up counter space with terrible audio quality. Instead of these sub-par setups, you can trust the professionals that have spent a lifetime working with high quality systems. A professionally installed system will make your remodel much more complete.
You can finish your remodel with a whole home audio system. Now you can come home, press one button, and play your music over the whole house speakers in whichever room or rooms you desire. Your speakers will be mounted and will not ruin the look of your room. Your music will fill the house with the quality the artist intended their work to sound.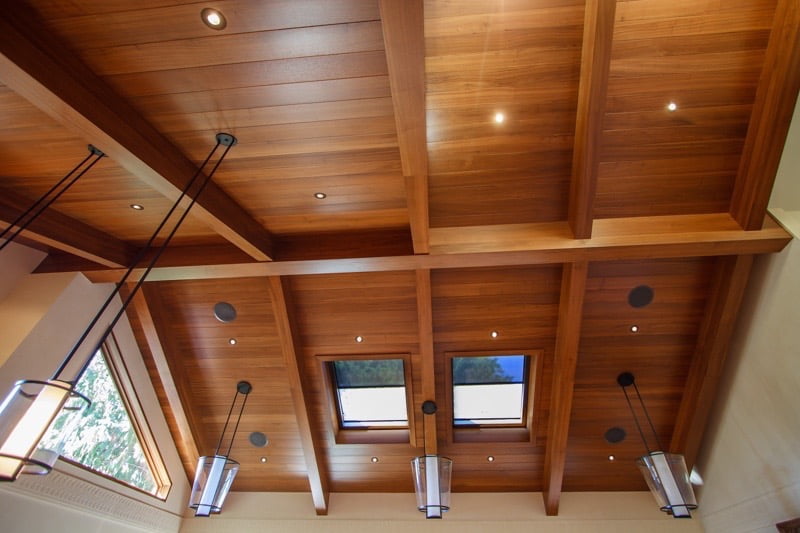 There is no better way to bring your project together than with a home automation system. Along with connecting your TV and audio systems together with one remote/app, you can connect your lighting, security system, and more. Now you can turn all the lights in your house off with one button. If you leave the house and leave a light on, you can turn it off with your phone from anywhere in the world. If you leave and forget to set your alarm, you can now do it from your phone. If you forgot whether or not you let your pet outside before you left, you can check on your cameras from the same app. We will also ensure that the network running all of your systems will be quick and reliable. No longer will you have to deal with rooms with spotty Wi-Fi or unreliable service.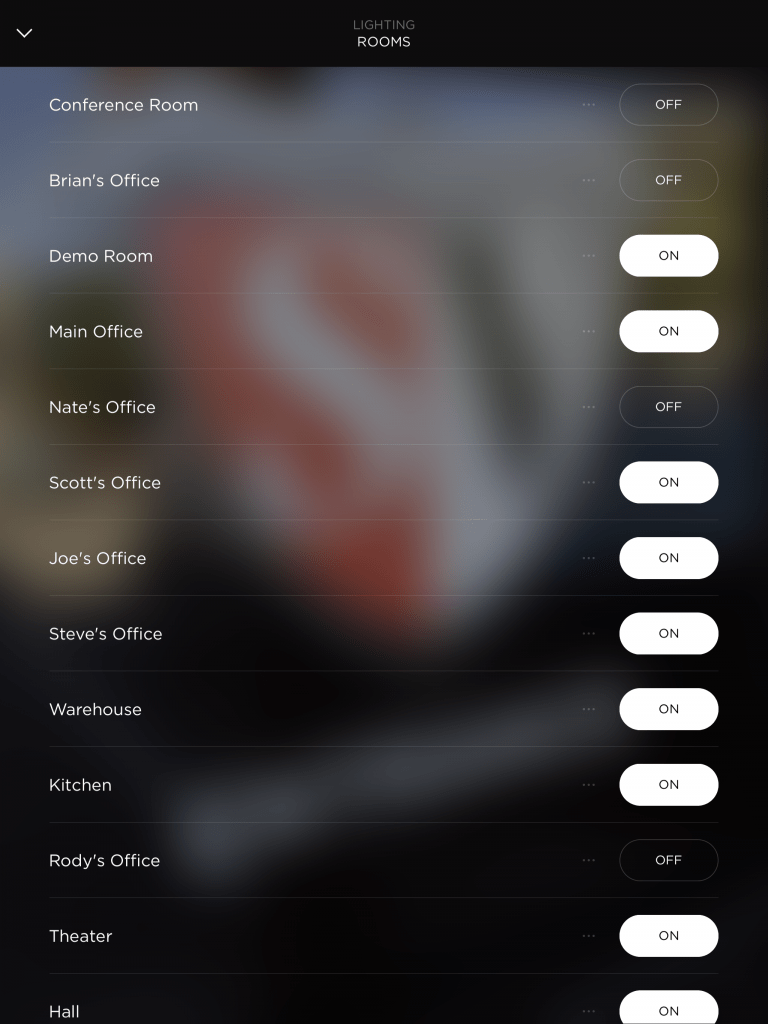 If you are remodeling your home, you are making a large commitment of time and money to see your desired result. Why spend so much energy on your project just to end up disappointed with the parts of your home you will be using the most? It's time to take your AV and automation system seriously, and install a system you will be happy with every day.
To see the difference a high quality AV system can make in your home, give us a call! We can set up a meeting for you to come witness the latest technologies in use in our showroom. We look forward to hearing from you!