With music streaming services like Spotify and Apple Music taking over the audio world, music quality has taken a bit of a back seat. If you use these services exclusively, you may not notice the difference, as the quality you hear is what you have become accustomed to. However, if you listen to a song on Spotify or Apple Music, and then listen to the same song on a CD, you will notice dramatically more details and better sound quality from the CD. This is because, in order to store and stream such a large library of songs, these music streaming services compress their audio files. When compressing audio, certain parts of a track that are considered "less important" are removed in order to reduce the overall file size. The result is lower audio quality. However, with advances in listening capabilities on mobile devices, desktop computers, and high end speakers, the difference in music quality has become much more audible.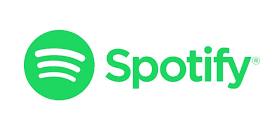 This difference in quality has become a point of competition for some streaming services. The emerging Jay-Z owned service, Tidal, uses high-fidelity streaming as their main selling point. Boasting that they offer lossless audio across all devices, they charge $19.99/month for their service. This price is double the industry standard of $9.99/month for streaming services with lower audio quality. Tidal has not gained much popularity as its features are not as desirable as those of Spotify and the like, but its audio quality keeps it in the market and allows it to compete with the bigger services.

The leader in the music streaming industry to this point has been Spotify. It has recently been announced that Spotify is experimenting with a new tier, known as Spotify Hi-Fi, which will offer lossless streaming. The price for this service has not yet been set, but it is expected to cost between $5-$10 more than their standard $9.99/month price. A small number of Spotify users were offered this upgrade at a different range of prices, but an error occurred when users attempted to upgrade the service. Spotify was not ready to release the service, but simply wanted to test to see how much customers would be willing to pay. They are still in the testing phase and need to figure out if customers will pay for additional sound quality before releasing the service.
Last week I was driving to the beach and streaming music from my phone as I always do in the car. Along the way I reached a dead zone and was forced to listen to a dusty old CD I bought years ago. As soon as the sound filled my ears, the difference in quality was shocking. I felt the bass with more power, heard the guitar with more clarity, and could hear the emotion in the singers voice like I hadn't experienced in years. The sound was so much more full and vivid, it felt as though the band was in the car with me. As great as it is to be able to stream any song I want whenever I want, this experience made me realize how much quality we have been sacrificing for convenience. To some, lossless audio may not be a feature worth paying an additional monthly fee for. However, if you have a high quality AV system or enjoy the full, uncompressed sound of your music, lossless audio is a feature worth paying attention to. If you use an audio system installed by SoundVision, your system is high enough quality for you to notice the difference. Your system is capable of playing lossless, CD quality sound. If you are a true music fan with this quality of a system, you owe it to yourself to experience your music in this way. If Spotify releases this new tier with success, you can expect other services like Apple Music and Pandora to follow in their footsteps. Listening to music has evolved greatly in the last decade to give you access to virtually every song you want to hear for a low monthly price. We have sacrificed quality to allow this type of listening, but high quality sound is likely on its way back.
To learn more about lossless audio or to see the difference in a high quality AV system, give us a call or set up a meeting!