Home Gym TV:

There were some unique challenges we faced when planning to install this 49″ Samsung 4K QLED TV. The Chief articulating mount didn't have an easy place to be mounted with the full-wall mirrors in the room.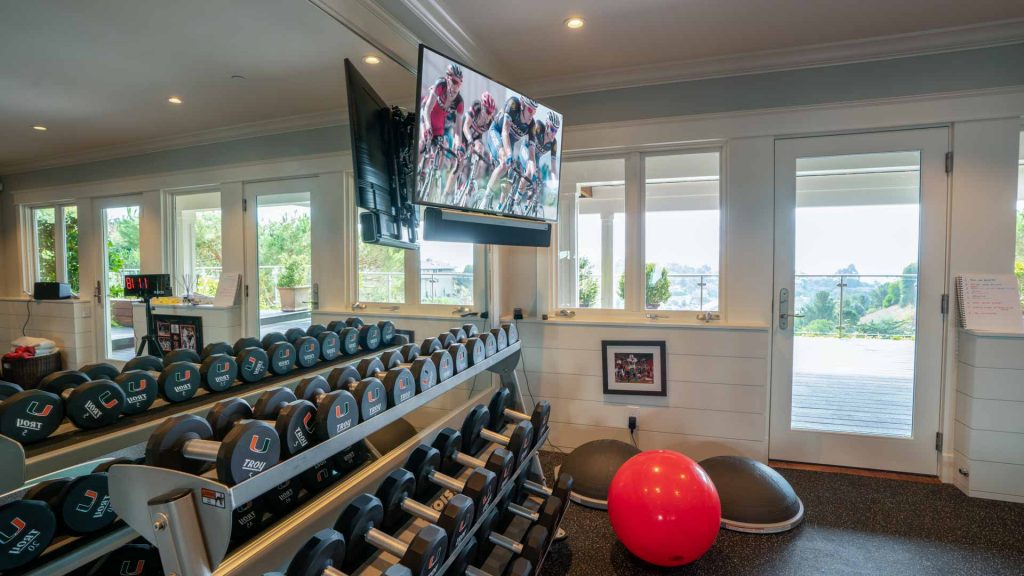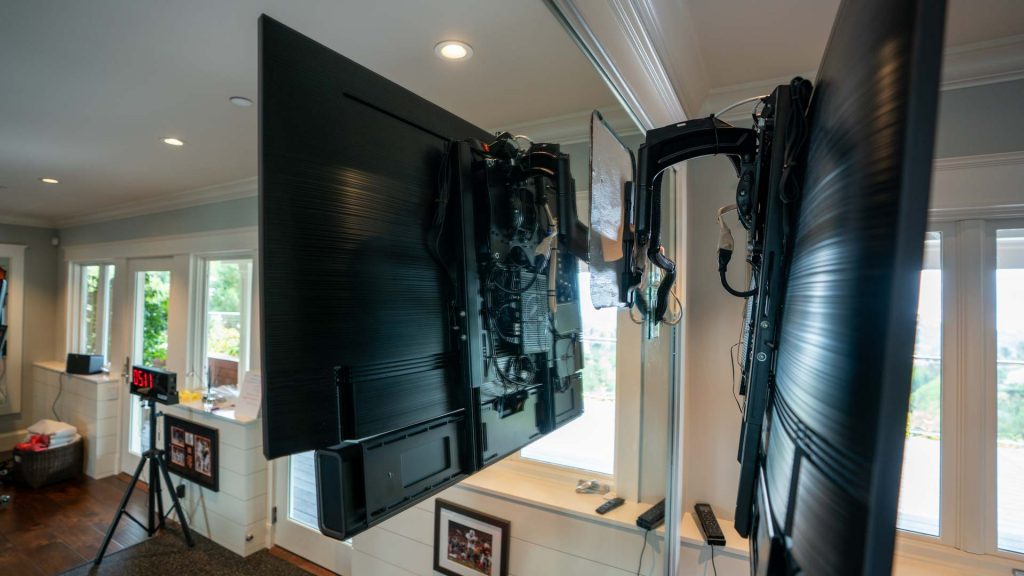 We worked with the builder to cut out a square in the mirror that would allow the articulating mount to be attached to the underlying wall.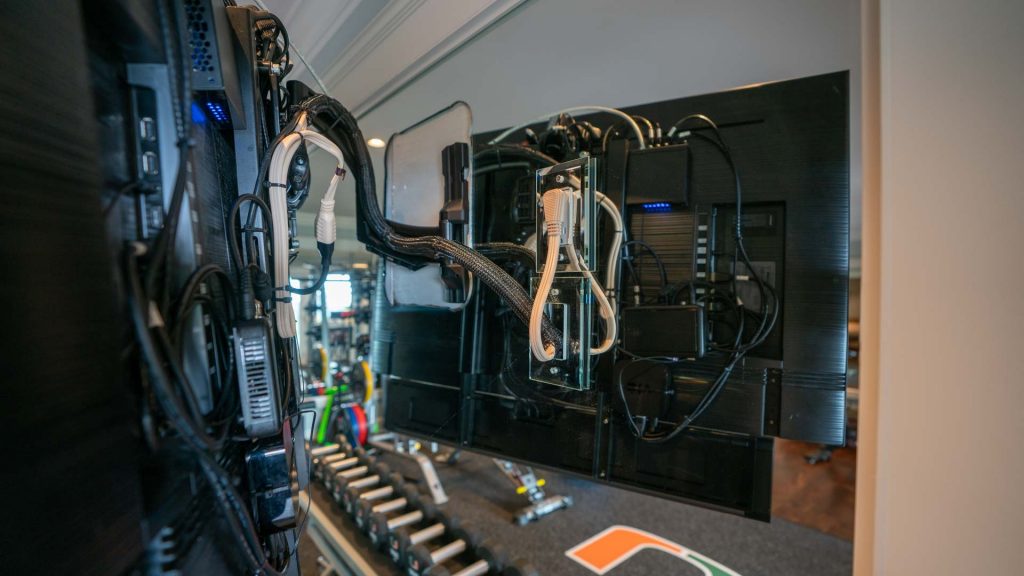 We mounted an Apple TV, satellite receiver/DVR, and network devices to the back of the TV in order to give the installation the cleanest look possible. There are clean cable pass-throughs and power receptacle which give the appearance that the whole TV and Sonos Playbar are floating in space.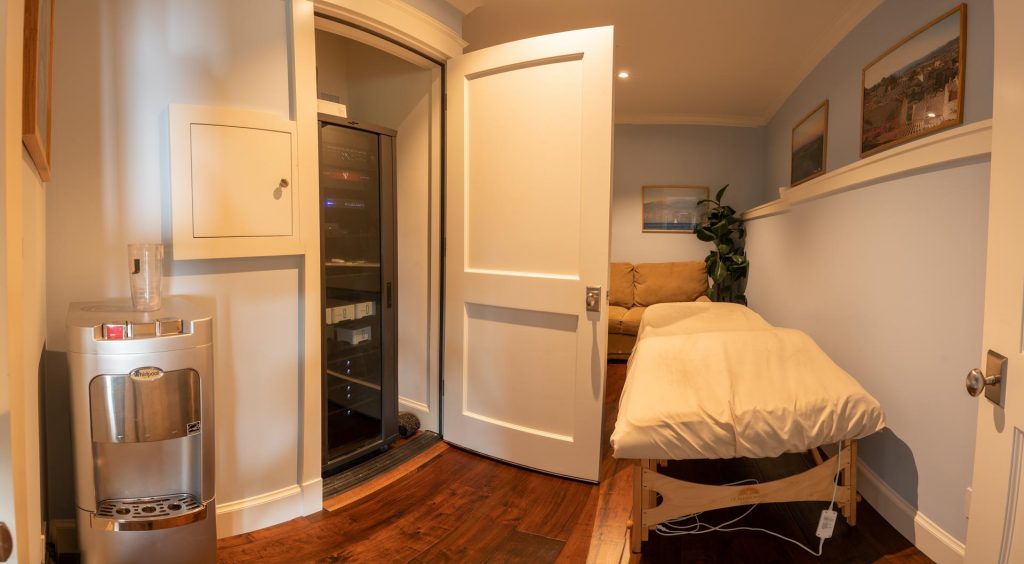 The head-end equipment rack for the entire house lives in a small closet in the massage room next to the gym. There was initially an issue with how to vent the heat from the tiny room, but we were able to work with the architect and builders to install a vent and ducting that leads to another small closet on the floor near the main stairs. We installed fans to pull the warm air out of the equipment closet and distribute it into the stairwell recycling the waste heat that would otherwise be sent outside.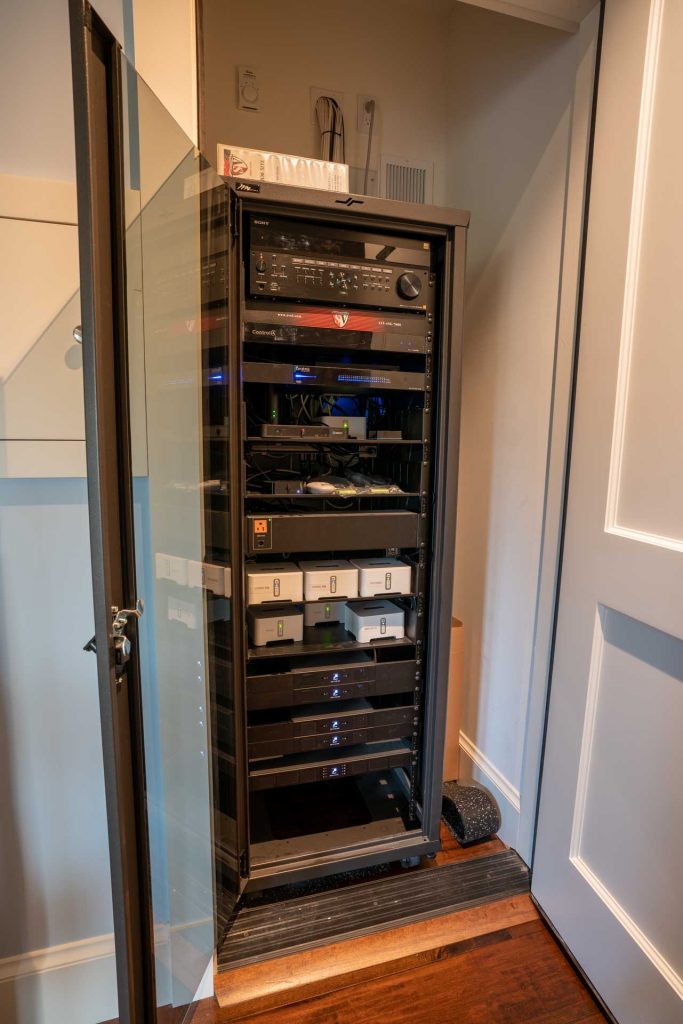 Master Bedroom TV:

In the master bedroom we installed a 55″ Samsung 4K QLED TV with a Chief articulating wall mount and a Sonos Playbar for a full audio experience with a discrete footprint.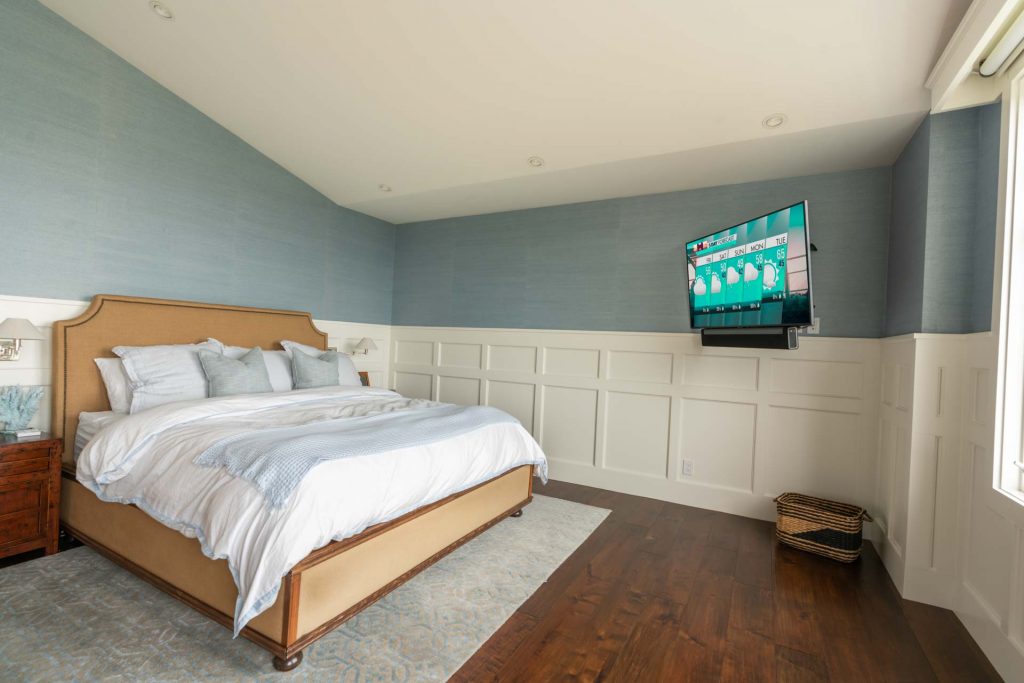 Home Theater:
For the home theater we installed a Sony 4K projector with a Vutec 123″ fixed projection screen. Along with a Bowers & Wilkins 5.2 surround sound system, this home theater delivers the maximum experience.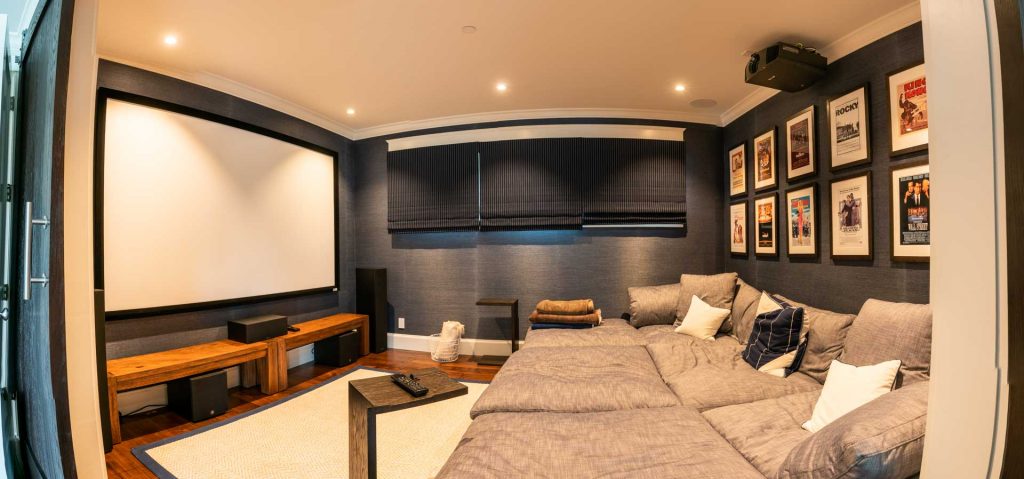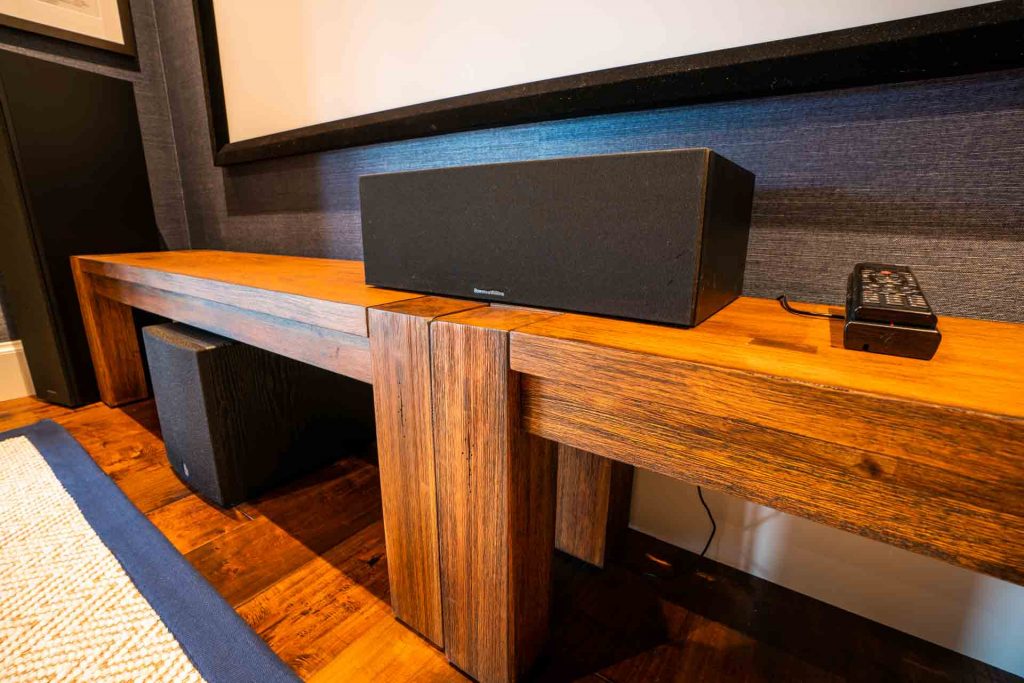 Whole Home Audio:

Along with the outdoor entertainment systems in the cabana, the whole home is set up with 15 zones of Sonos audio including landscape audio for the pool area, the lower back yard, and the front yard, all with access to Pandora, Spotify, Sirius XM, and the customer's own music library.
Each Sonos zone is also configured to provide audio for the TV or projector in each room.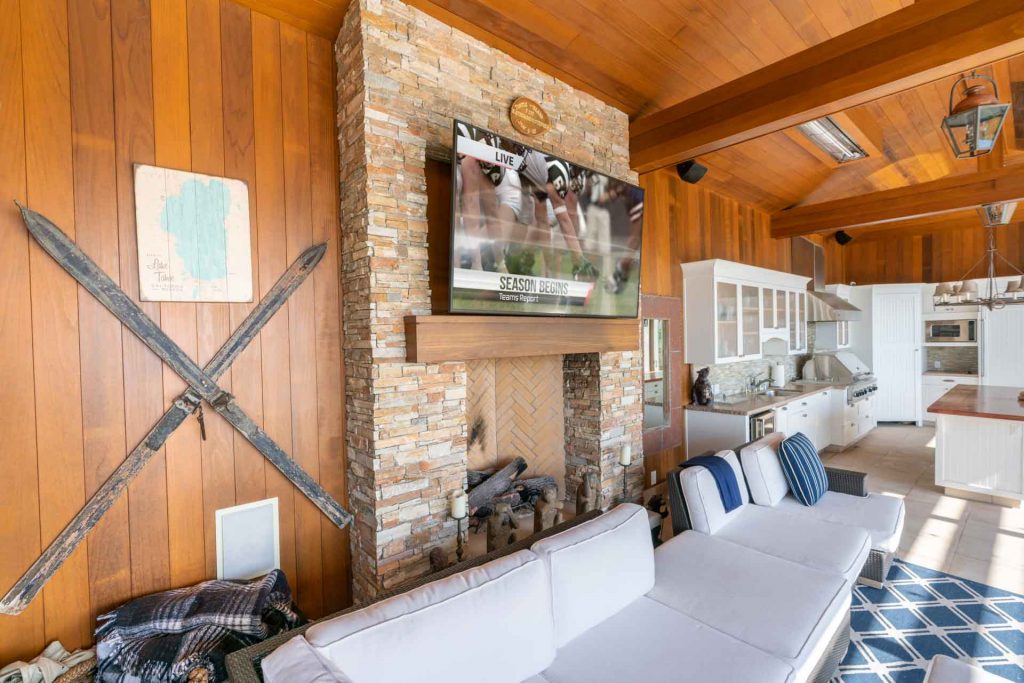 DoorBird Front Door: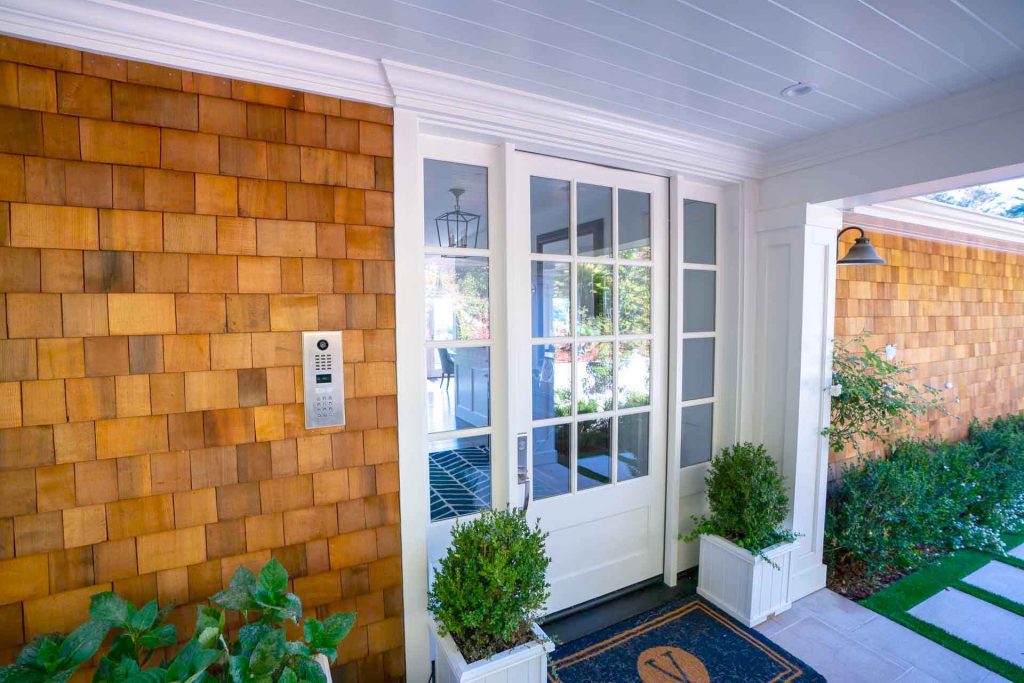 We installed a DoorBird IP Video Door Station at the front door which allows the owners to view and speak to whomever is at their front door from anywhere in the world by using the app on their phone or tablet. They can also remotely unlock the door to let in guests.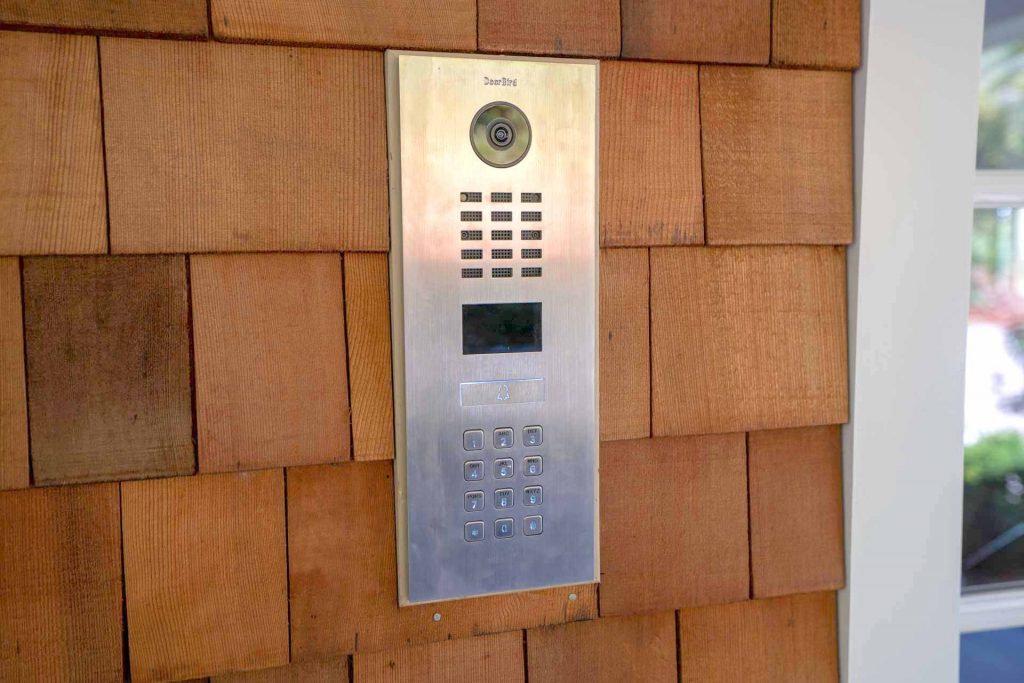 Give Us a Call:
Like what you see here? We love working with challenging installations and finding elegant solutions for integrating entertainment and lighting systems that fit seamlessly into your home's decor.