Whole Home Lighting Control
SoundVision designed and installed a full complement of lighting control utilizing Lutron, including designing "scene" controls for lights, shades, and drapes. The intended use of each space was heavily considered when deciding where to place lighting fixtures and how to group their operation on the keypads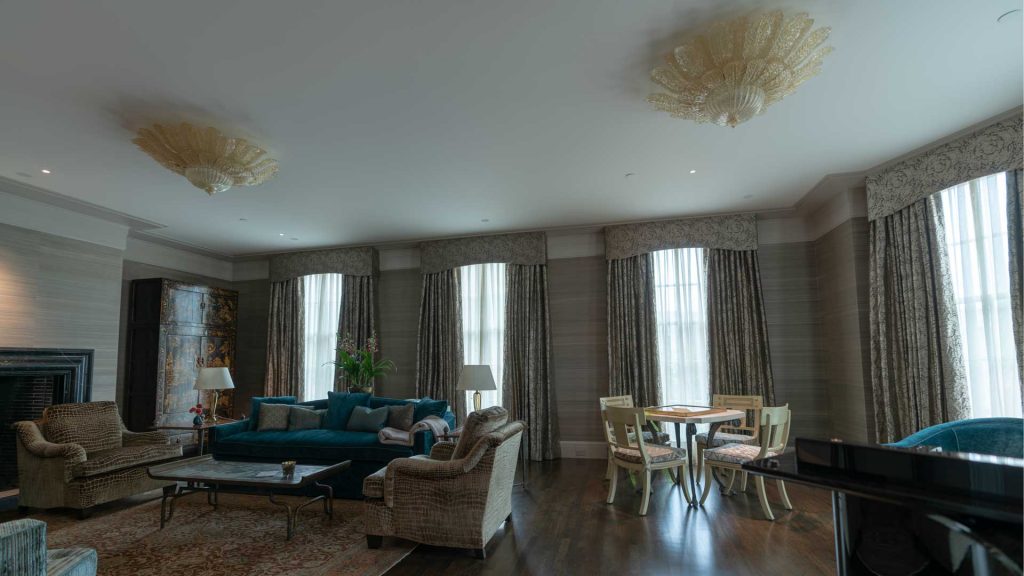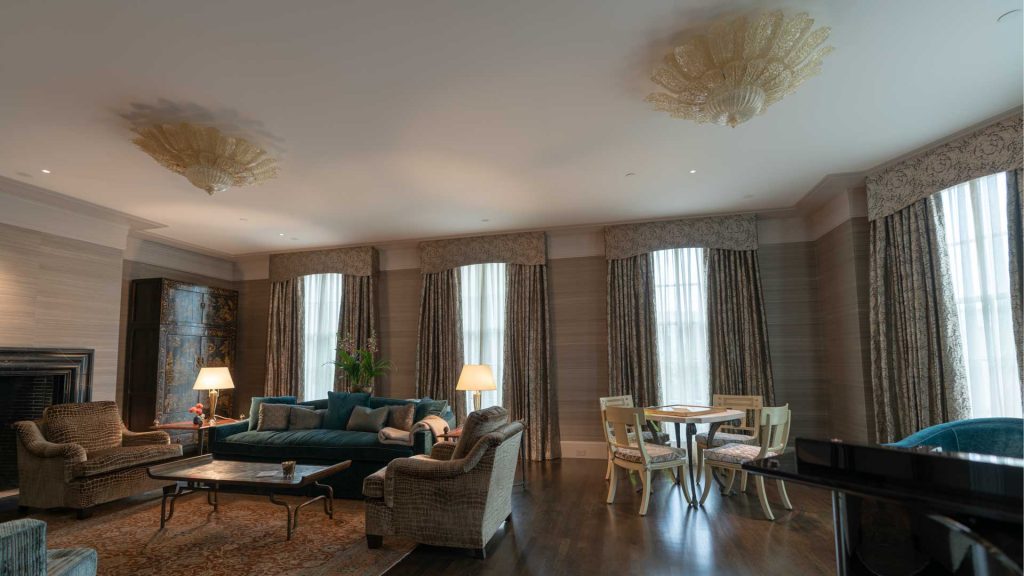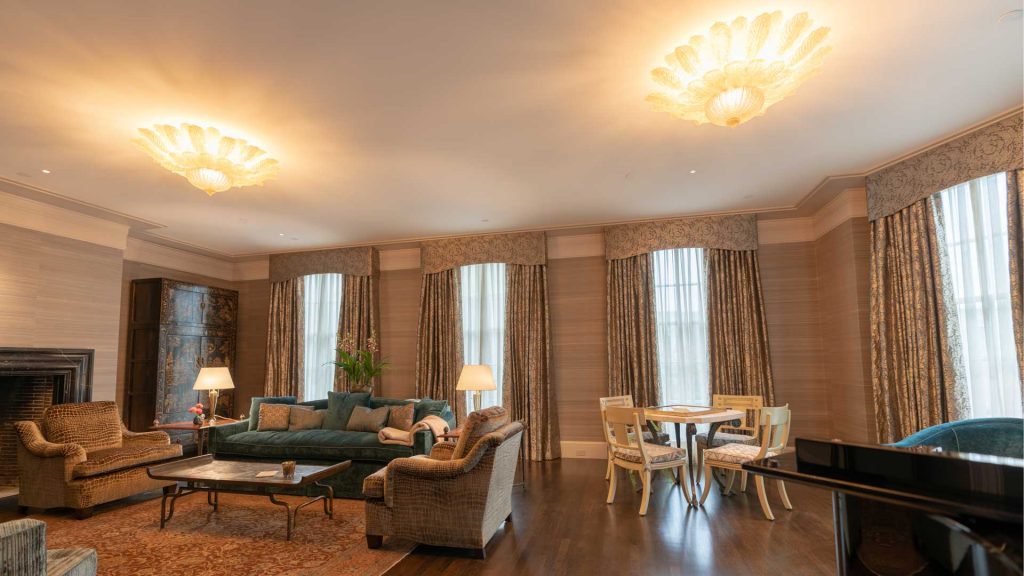 Wallpaper TV
In the Great Room we installed one of LG's fantastic Wallpaper TVs, with the speaker system and cable box and wires all cleverly hidden in a custom cabinet.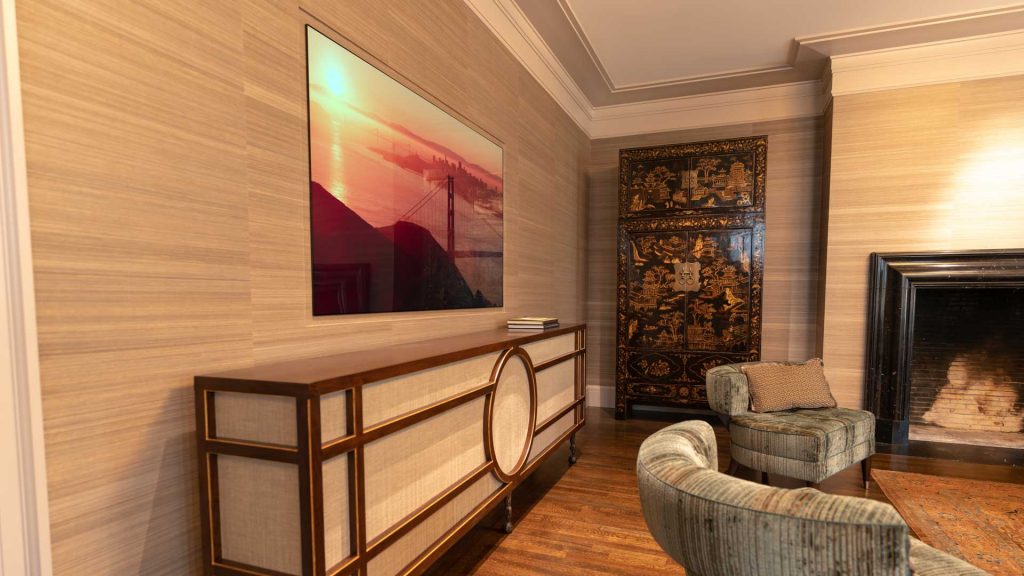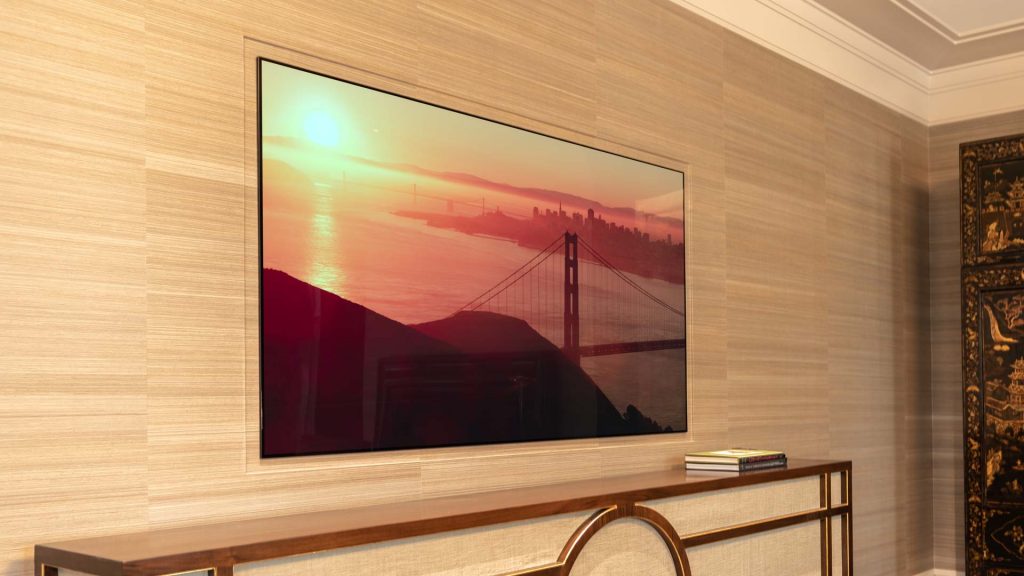 Custom Leon Media Frame
In the smaller living room, we installed a Media Décor (by Leon) Edge Media Frame for Sonos Playbarwith a custom grill for large TVs. This product enhances the installation by containing the TV and speakers in a wooden frame that can match the décor of any room. This also creates a clean presentation by hiding any cables or accessories and setting the whole entertainment systems flush to the wall.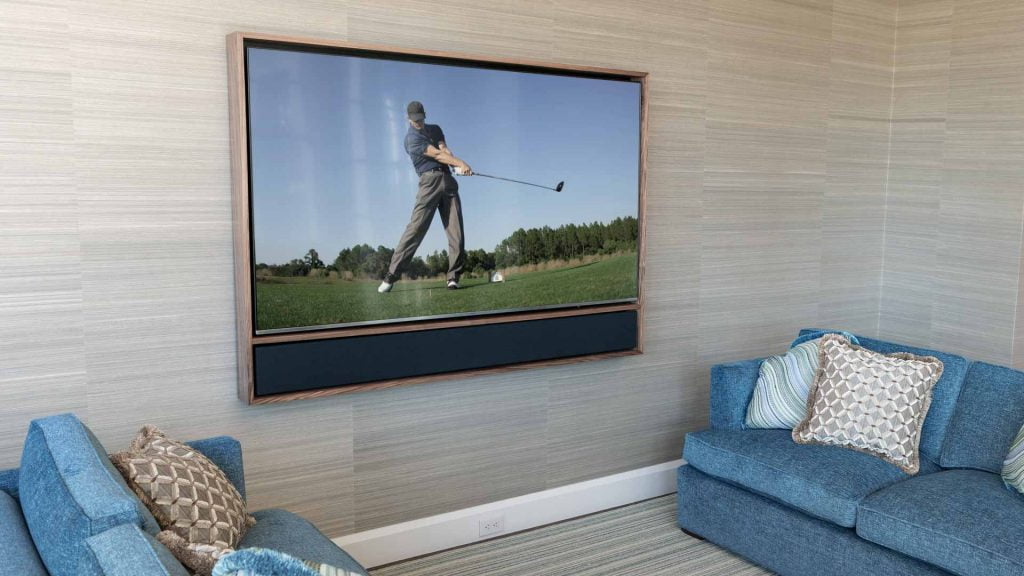 Whole Home Audio
Several rooms in the house are covered by the 22 Sonance in-ceiling speakers, all connected through Sonos and controllable via an app on the customer's phone and iPad. Each room is able to play it's own independent streaming audio, or the customer may choose to play the same music throughout the house for an uninterrupted experience while wandering around.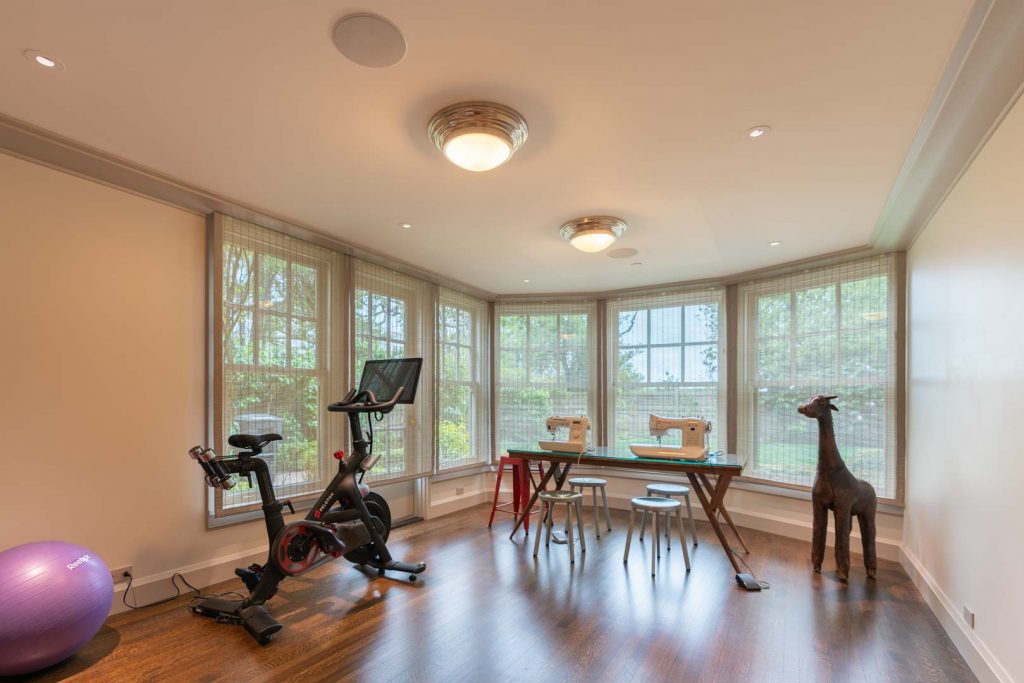 Central Equipment Rack
In a downstairs equipment closet is the central equipment rack which houses the audio/video receivers (AVRs) and many audio amplifiers for the Sonos systems throughout the house. This is also where the network switch resides, providing wired networking to wall jacks and wireless access points for the entire house, including the audio and video devices which use a network connection to receive instructions from the integrated control system by Control4. The Control4 EA-5 is the main "brain" for this setup, allowing the customers to control the audio and video in any room of the house from their iPhone and iPad.